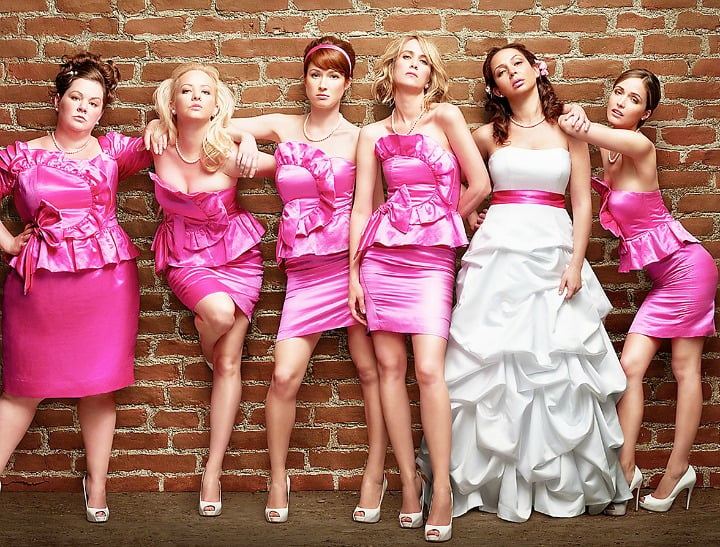 Being asked to be a bridesmaid is a huge honour – but it also comes with huge responsibilities.
So if you're going to play such a big role in your friend's big day, it pays to be prepared.
With that in mind, we've come up with our definitive list of bridesmaid duties to help you out. You're so welcome.
1. Providing moral support.
Sure, there's plenty of practical duties in store for you (we'll get to those later). But providing moral support to the bride is probably the single most important thing you can do. This includes calming her down in any Bridezilla moments and letting her know it'll all work out, and that you've got her back.
This also involves generally being a pleasant human, getting along well with the other bridesmaids and the bridal party, listening patiently to the bride's problems and opinions pre-wedding, and remembering it's HER day (even if you loathe your dress/shoes/hair/groomsman).
2. Planning the Hen's night.
Gone are the days when this simply meant scanning the Yellow Pages for 'male strippers'.
These days, it's all about tailoring the day to suit your hen's interests (Cocktail making? Laser tag? Life drawing?)
It also includes contacting all the invitees, collecting money, making bookings, organising transport and planning fun bridesmaid games during the day.
It's a lot of work - but a lot of fun.