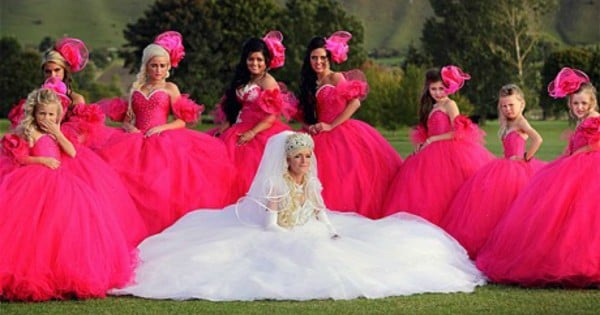 Bridesmaids: Matching dresses, matching makeup, matching hair styles… matching hair?
A bridesmaid has been told she needs to dye her hair if she wants to be in her friend's bridal party.
The 22-year-old shared the request on Reddit to ask users whether they thought the bride was being reasonable.
"Am I being reasonable here? I've never been involved in a wedding before so I'm not quite sure what's expected of me," she said.
The bridesmaid shared how the request came via a group email where the bride discussed the "look" she wanted.
"Bridehairthrowaway, you'll need to dye your hair for the day, I'll take you to my hairdresser and cover the cost :)," the email read.
The bridesmaid shared how, as a natural ginger, dying her hair may be more difficult for her than the other girls.
"I'm a natural ginger, so it's not like I have an outrageous hair colour, although Ella (the bride) and her other bridesmaids are all brunettes," she said.