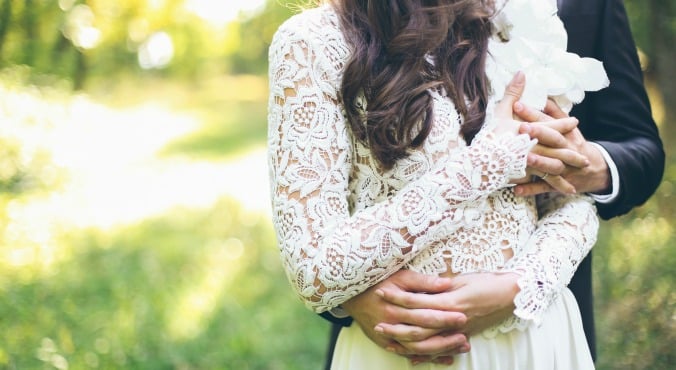 Image: iStock.
Forget conquering Mount Everest, anyone who has ever planned a wedding knows that it's arguably one of the most incredible feats of human achievement.
While one's wedding day is meant to be up there with the happiest day of their life, in hindsight we can often come to regret certain decisions we made. Big or little, here are the 17 things brides would have done differently on their wedding day.
1. Uninvite kids.
It's a contentious one, but Reddit user rainbowsailor regrets having little ones around.
"Doing it again I would not give in and allow children to attend. They interrupted the ceremony, broke sh*t at the reception, stained my husband's vest and more."
2. Film it.
"I wish I'd splurged on the videographer, or at least got someone to record them. My husband and his best man made especially lovely off the cuff speeches, and I can remember the sentiments, but I wish I had them on video," says Jessica.
"Also my father-in-law sang at the church and it was so beautiful, now he has passed away I am sad we don't have a recording to show our son when he is older."
3. Ask for help planning.
"Mostly I regret not asking for help during the planning process. If people want to help, let them and trust them to get it done. I can be a bit controlling with this stuff so no one wanted to get in my way so I needed to let people in more instead of feeling alone and stressed," said one Reddit user. (Watch: Brides share their one wedding regret. Post continues after video.)
4. Involve the pets.
Animals can make for a paw-fect ceremony.
"We wanted to have our dog Pugwash as a member of the bridal party but didn't. We should have," says Hayley.
5. Rise above the carnage
"Sh*t went to hell at my wedding. Power outage, they couldn't cook the meal we had carefully selected, everyone got way too drunk with no food and open bar, take out food came super late," wrote reddit user Kcolby.
"My regret? That I didn't say f*ck it and get super drunk like the rest of them and just enjoyed it. All I look back on is what went wrong, all the guests look back on is what a party it was."
6. Rethink the bridesmaids.
They're going to be standing up there with you, so make sure you actually like them.
"I asked my sisters-in-law to be bridesmaids because I thought it was the right thing to do but they were huge pains in the arse the whole time. Having them meant I couldn't ask a couple of friends because the bridal party was too big," says Alice. (Post continues after gallery.)
The most memorable weddings in pop culture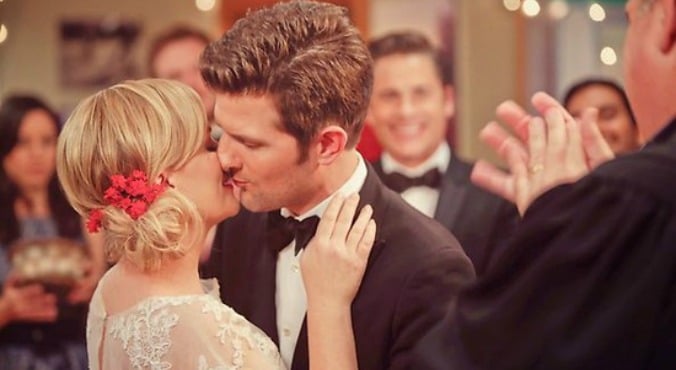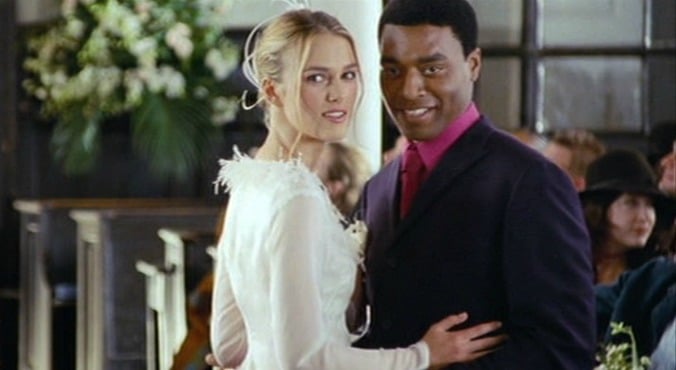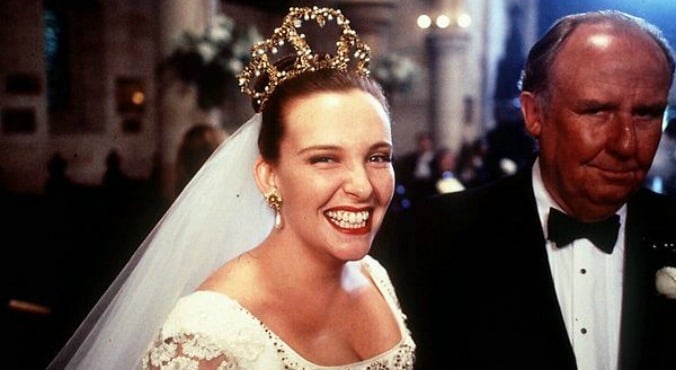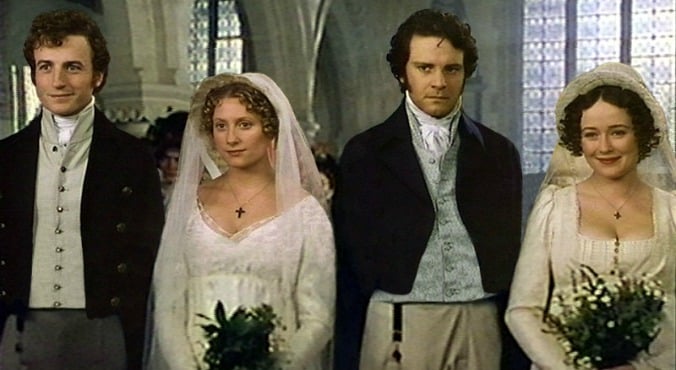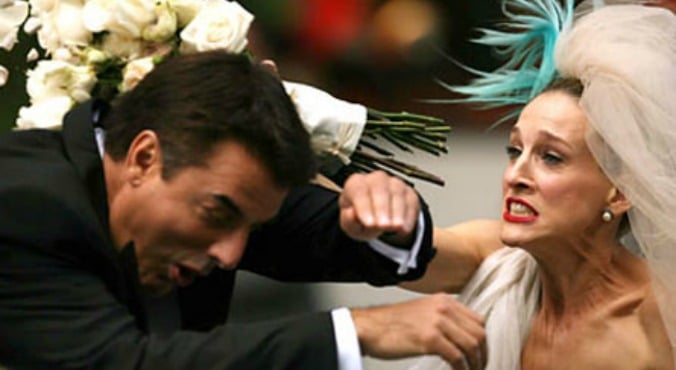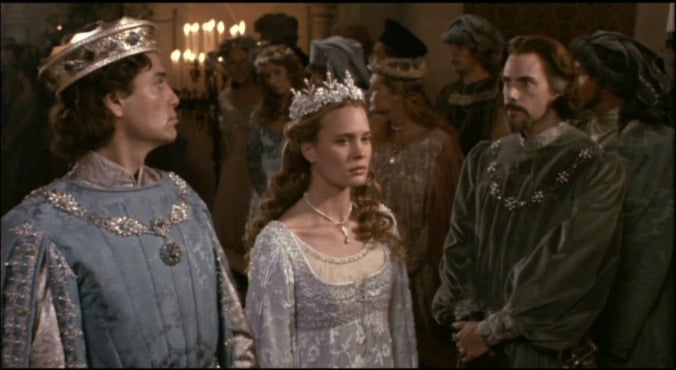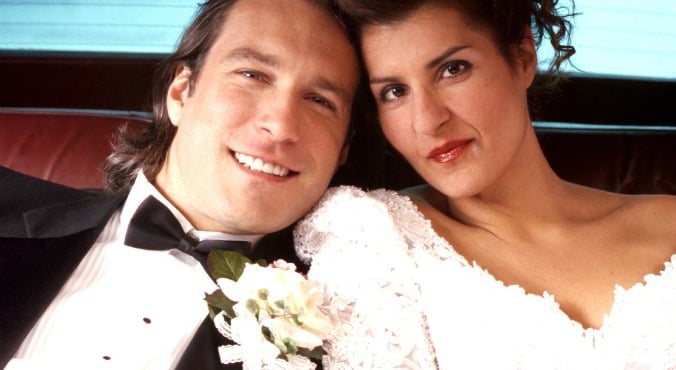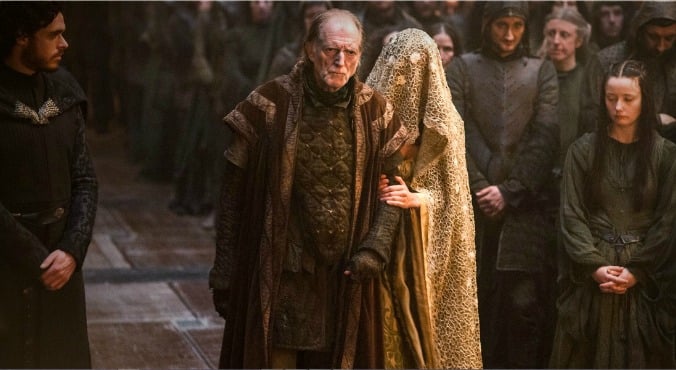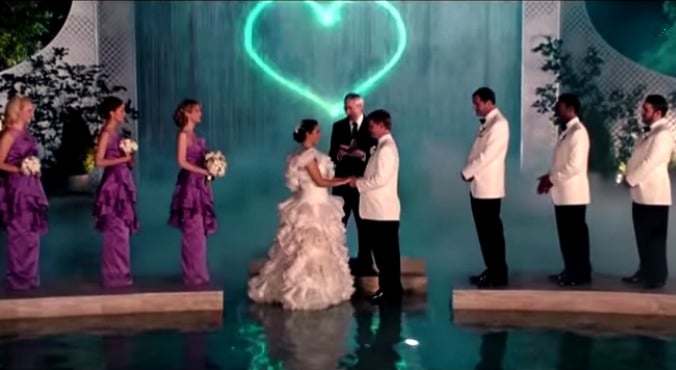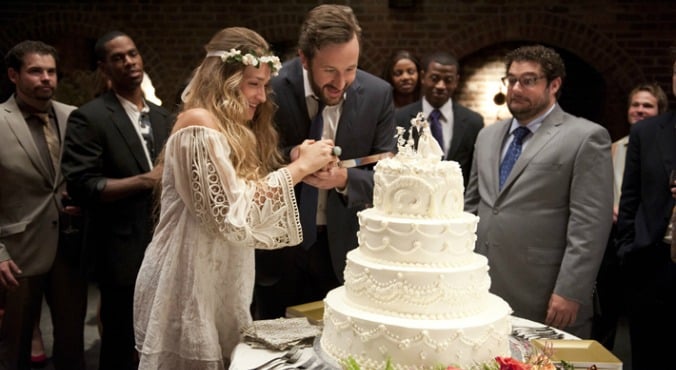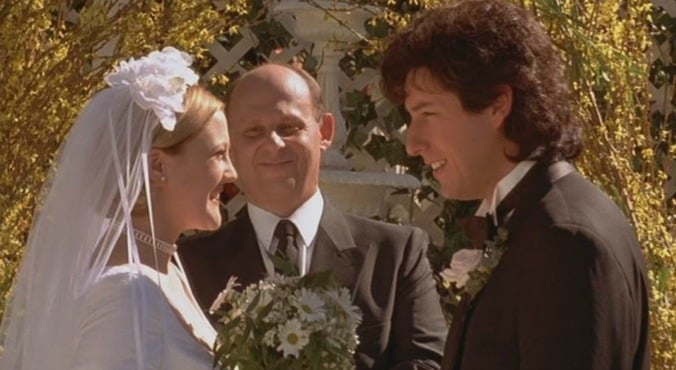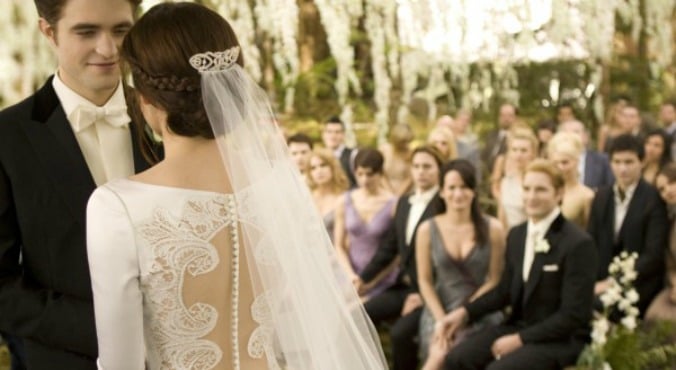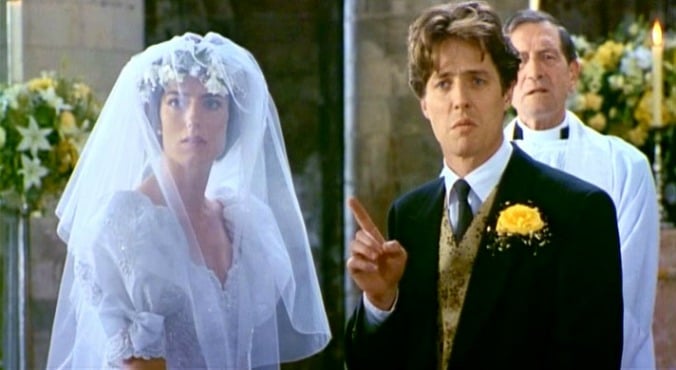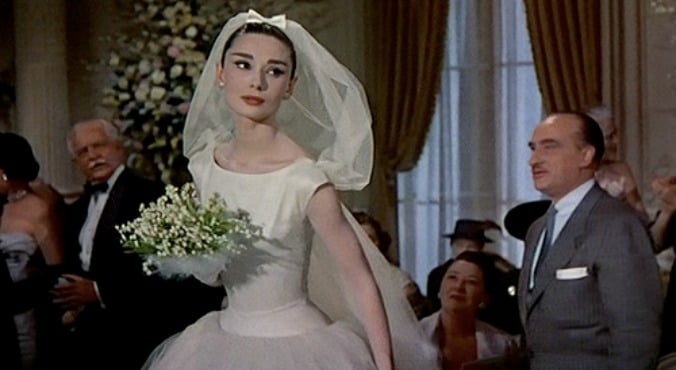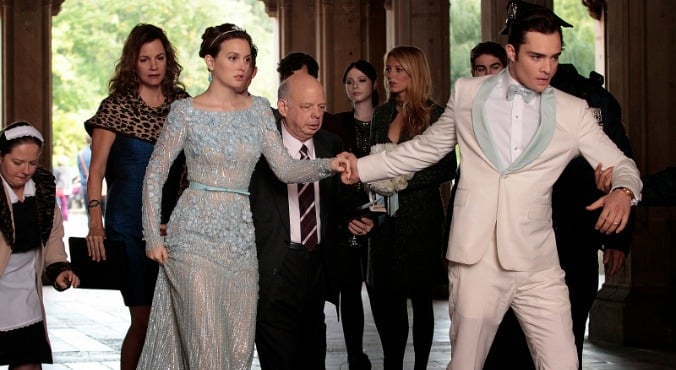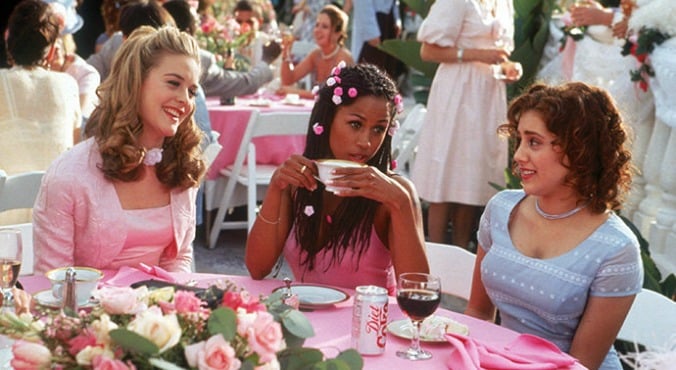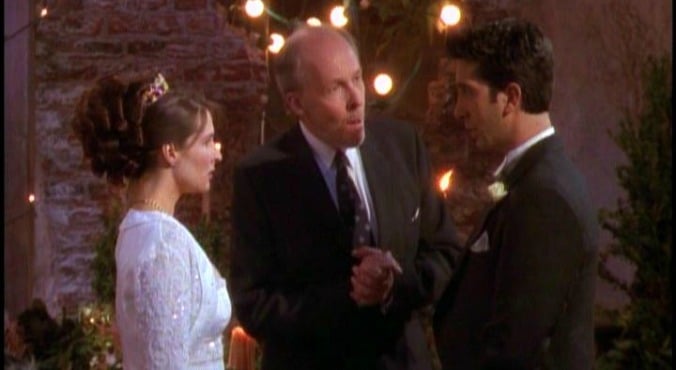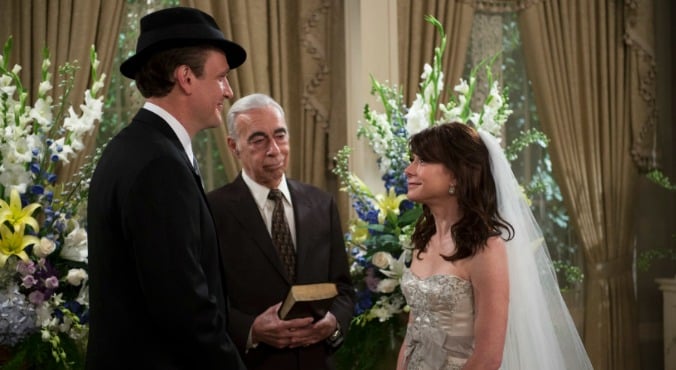 7. Ban mobile phones.
"I wish I had asked the officiant to tell people to put their cellphones away. We have so many lovely shots of the ceremony but in every one there are people in the background holding up cellphones so you can't see their faces," wrote alexgodden on Reddit.
"One of my friends even 'helpfully' decided to video the whole thing (I would have got a videographer if I wanted a damn video!) and so every single shot of her has a phone in front of her face. I feel really sad and a little offended that she was focused on that instead of listening to the ceremony and paying attention to our vows."
8. Encourage mobile phones.
Seems it's not a one-size-fits-all decision.
"I wish I hadn't banned all cameras and video cameras from the ceremony. I have no record of the actual wedding," says Holly.
9. Drink more.
"I barely had anything to drink. Literally one glass of champagne and then I never finished my first wine with dinner. What a waste! I didn't really notice it or mind on the night, I was just to busy greeting every-single-person," says Rachel.
10. Take the leftover cake.
"I regret not having take-out boxes for guests to bring home extra cake. I ordered more than I needed and the servers cut smaller pieces than expected. It was freaking good cake too," wrote brittybird.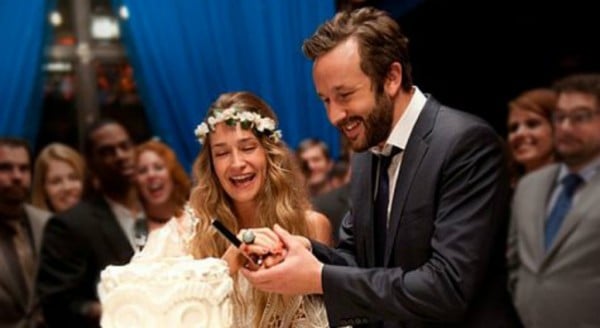 11. Stop and observe.
"I felt very overwhelmed after the ceremony, everyone was kissing me and hugging me and just generally touching me and I couldn't even see my brand new husband amongst everybody! I wish we had taken five minutes out to just have a moment together before joining the party," says Rita.
12. Splurge on a photographer.
"I wish I had gotten a better photographer. We got a great deal on the fee...but it shows in the pictures. They're not bad per se, just kind of amateurish and like someone who wasn't being paid took them. I wish I had gone with the photographer with pictures I loved, not the cheapest acceptable one," wrote one Reddit user.
13. Invite the kids.
"I regret not inviting kids. We were trying to save money but it was stingy and selfish. And the reception was just missing all that fun and love and joy that children bring," says Jane.
14. Wear the shoes in.
Yes, they've got to look good - but you'll also be wearing them for hours.
"I Wish I didn't buy expensive shoes and dyed them red. First, though they were advertised as the most comfortable wedding shoes, they were not to me, probably because I rarely wear heels," wrote Reddit user pbbb.
"Second, I did not know at the time that dye is not waterproof so I had to be very careful not stepping in a puddle or getting splashed with water otherwise it would look like my feet were bleeding or my white dress would look pink." (Post continues after gallery.)
The Glow's editor got married.
15. Breathe.
"I regret getting so worked up right before the ceremony. I hardly remember a thing about it because I was so close to fainting through half of it. Take a breath, take another. Don't rush around trying to get everyone in the right place because something will mess up. It's going to happen, and the sooner you accept that, the less of a big deal it seems," wrote user Majikone.
16. Choose the cake that I want.
"My cake was disgusting. It was a continental cake with lots of alcohol which my family loves but seriously, I would have preferred any other cake. Why did I order a cake everyone else would like except for me?," says Billie.
17. Have a morning after breakfast.
"I used to think it was a crazy idea to have a morning after breakfast/picnic or BBQ . All that hoopla about making the wedding bigger than it needs to be and imposing yourself on your guests but I now quite like the idea especially for relatives who have travelled quite far," says Terri.

"I think it would take the pressure off from the talk to everyone at the wedding endless running around saying 'Hi' and 'Thank you' - you could be in the moment a bit more if you knew you'd also get a chance to chat to them tomorrow."
What's the one thing you'd change about your wedding?