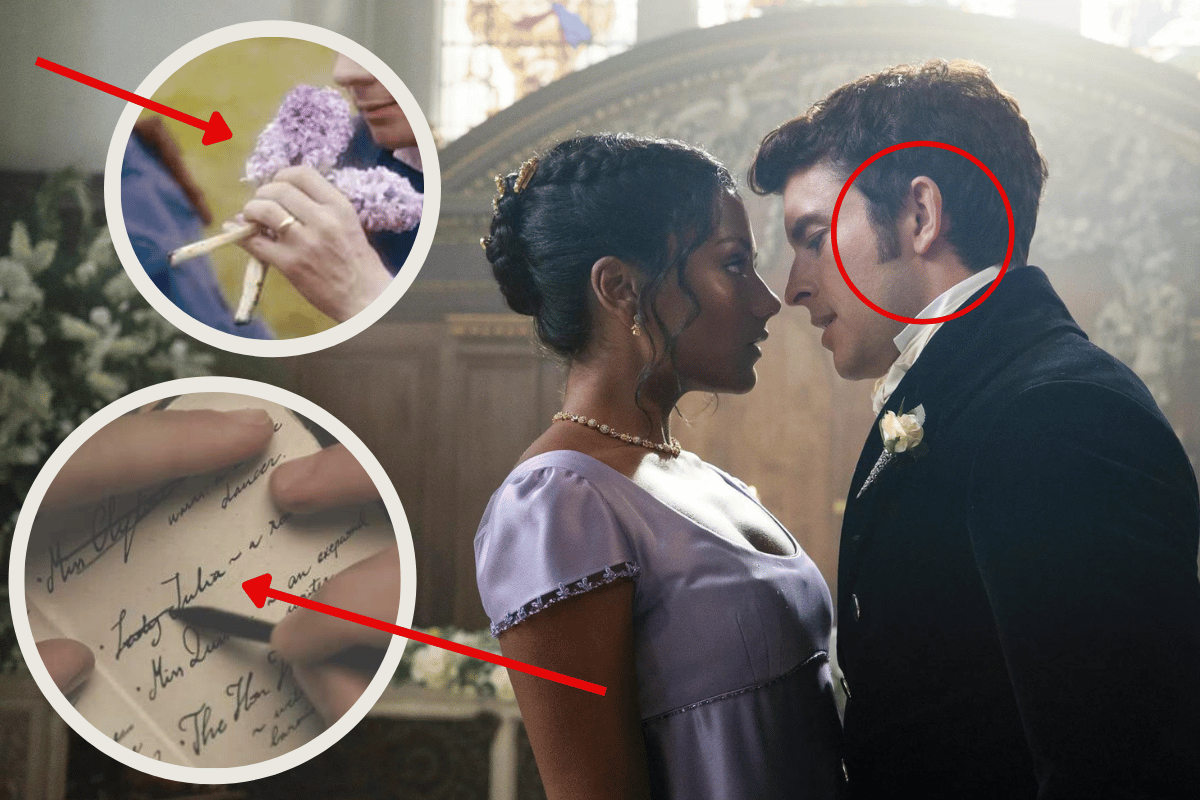 Warning: This post contains spoilers for all episodes of Bridgerton season two.
Dearest reader - have you been watching Bridgerton season two?
It's been a season of lustful teasing, powerful women, a sex scene or two and a pretty good period drama plot. 
This season we saw the love story between Kate Sharma and Anthony Bridgerton play out, and boy was it a good one. We were also introduced to plenty of new characters and storylines, but it is also packed with subtle references and nods to the first season, the books, and more. 
Bridgerton season 2 official teaser. Post continues below.
Below you'll find all the subtle 'Easter eggs' we've spotted in Bridgerton season two!
1. The story behind Anthony's sideburns.
One of the most notable differences between the first and second series is Anthony's sideburns. And according to the show's makeup designer, there's a reason for the shakeup. 
Jonathan Bailey, the actor who plays Anthony told British Vogue of season one's sideburns: "Those mutton chops are all about proving your worth and status. It's like the Georgian equivalent of owning a Ferrari. Someone's compensating for something, and with Anthony, it's his inability to deal with his feelings in a healthy way."
And in season two, those hefty sideburns are gone. 
In an interview with Us Weekly's Stylish, Bridgerton's lead hair and makeup designer Erika Ökvist explained that Anthony's facial hair ended up being "crucial to his character evolution". 
"This season, we wanted to make him a little bit less high maintenance. He needed to get into [the mindset] of being the head of the family. His looks were a bit more pared back, a little bit more no-nonsense. We did that with smaller sideburns that weren't so in your face."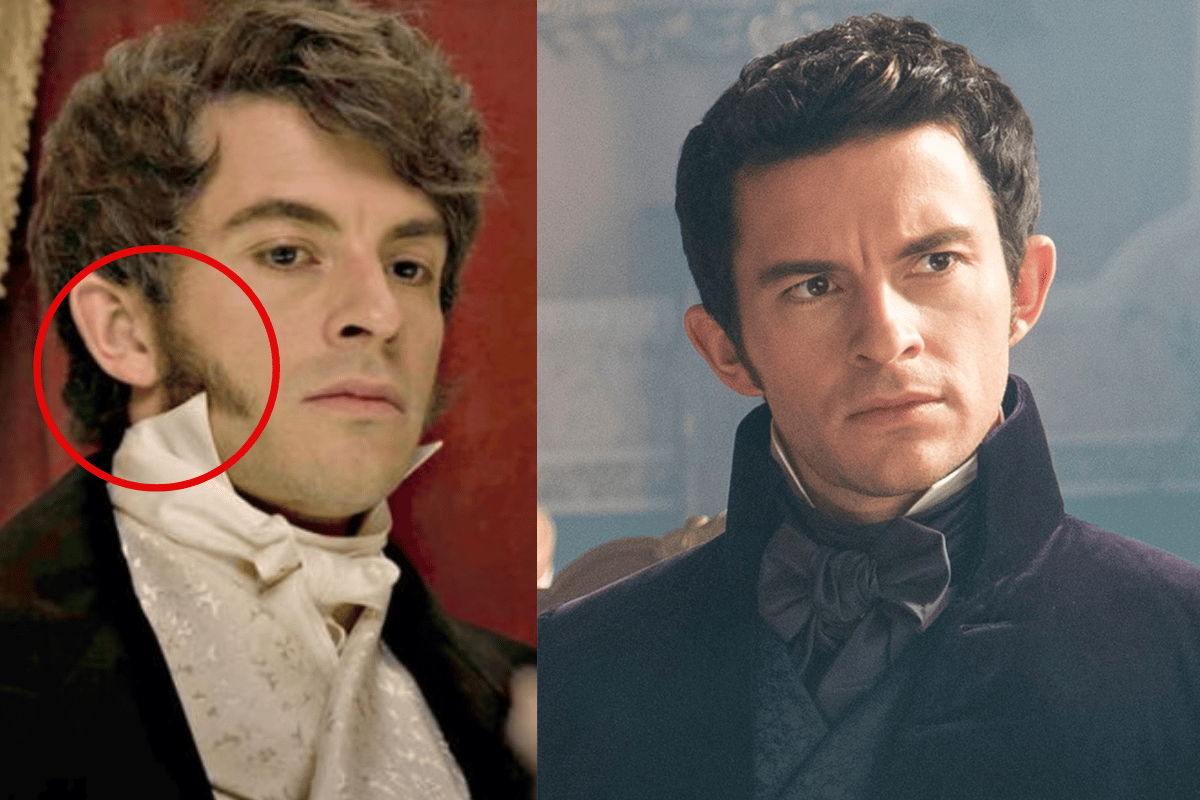 Anthony's sideburns in season one versus season two. Image: Netflix.