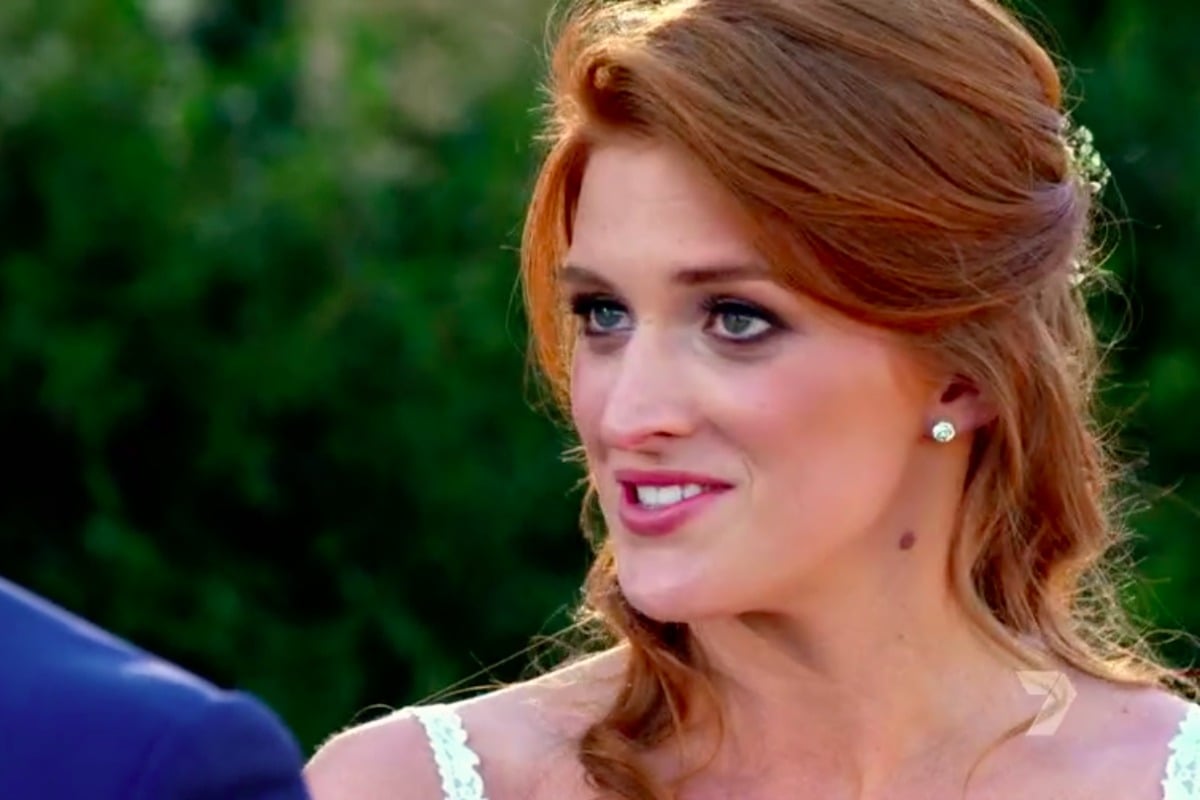 After weeks of anticipation, we've finally seen our first Bride & Prejudice wedding.
And boy, was it shocking.
After openly admitting their dislike for their son's fiancee Lily, it was hard to tell whether Hank's conservative parents Terry and Margaret would actually attend their son's wedding.
And after Hank met with his parents to clear the air the day before the wedding, he still wasn't sure whether his father would come or not.
"If you come to the wedding, that's a sign to say that you have apologised to Lily," Hank told his father.
"Honestly don't come if you don't feel 100 per cent apologising to Lily tomorrow," he added.
Understandably, Twitter were pretty shocked by Terry's lack of willingness to accept Lily.
Walk away Hank – your dad is poisonous – he will never treat Lily- or any daughters you may have – with any respect #BrideandPrejudiceAU

— Catherine Aurora (@cakeandcom) November 19, 2018
If they were my parents they wouldn't be invited and I also wouldn't be diplomatic about how they treated my partner. They would get a brutal truth of who I was choosing and it would not be them. #BrideandPrejudice #BrideandPrejudiceAU

— Hallwayhighway, Special Snowflake Squawking Bird (@hallwayhighway) November 19, 2018