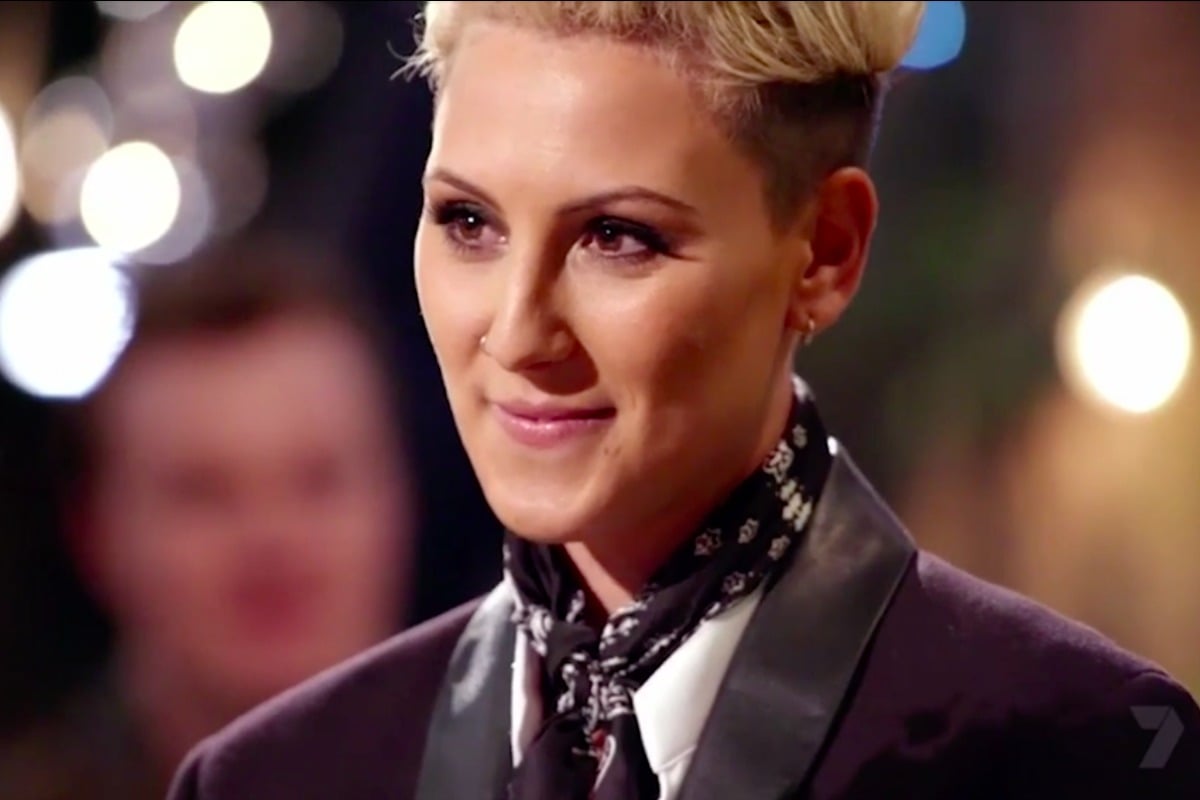 Over the course of this season of Bride & Prejudice, six couples have battled with their families who disapproved of their relationships.
But while all six stories have been heartbreaking, there's one couple in particular that dozens of Australians have truly empathised with – Ange and Dylan.
From the moment we were introduced to Ange's father John, it became clear that Ange and Dylan's story was one we've seen time and time again.
When 23-year-old Ange told her father that she had proposed to her girlfriend, John was forthright – he did not approve of his daughter's relationship.
In fact, John made it clear that he believes homosexuality is a sin.
Missed tonight's episode of Bride and Prejudice? Here's what you missed:
Telling her father that she may not want kids in the future, John responded: "Well, that's a good thing, cause it won't f*ck their heads up."
John also compared gay marriage to incest, telling his daughter: "That'd be like me marrying my sister. It's totally wrong."
As the wedding drew closer, Ange had one request for her father: "If you are going to be there, I want you to accept my relationship."
And in the end, the unexpected happened.
Despite his struggle with accepting his daughter's sexuality, John showed up to walk his daughter down the aisle.