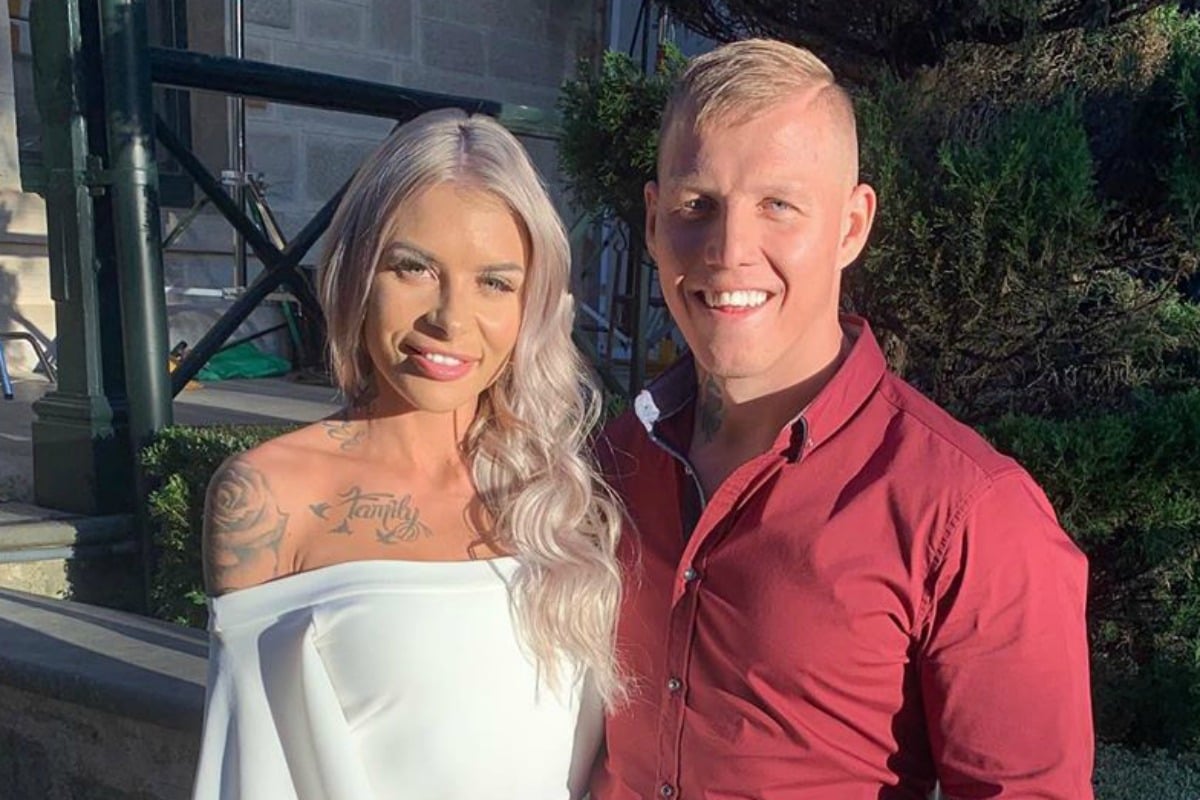 1. Bride and Prejudice's Codie Lea and Nathan just shared details of their sex life and it involves… a grapefruit.
Well. We thought this season of Bride and Prejudice couldn't get wilder, but now Gold Coast couple Codie Lea and Nathan have shared details about their experimental sex life which involves erm... a piece of fruit.
And not just any fruit, a grapefruit, specifically.
On Monday night's episode, the couples began exchanging sex stories when Nathan straight out confessed, "Codie grapefruited me".
The other couples looked at each other with confusion before asking Nathan to elaborate.
"So Codie comes to me one day and says, 'I've got a cool trick', and I said, 'OK', and she's like, 'I need to turn the lights off and you can't look,'" says Nathan.
Codie Lea explained, "I ran into the kitchen, I grabbed the biggest grapefruit I could find, I've cut both ends off, I put like a hole in it."
And as odd as it sounds, 'grapefruiting' is, in fact, a thing.
Nathan said they learnt the trick from the 2017 film, Girls Trip, where Tiffany Haddish's character gives her friends sex advice using a grapefruit and a banana.
"Don't knock it 'til you try it," said Codie Lea.  "I don't know what else can top it," Nathan added.
Each to their own we suppose. ¯\_(ツ)_/¯
The Spill is Mamamia's daily entertainment podcast that catches you up on everything in entertainment and pop culture. It's snackable and perfect for your commute home. Post continues after podcast.
2."We are overjoyed." Miranda Kerr has welcomed another (probably) genetically-blessed child into the world.
Aussie supermodel, Miranda Kerr, and her Snapchat co-founder husband, Evan Spiegel, have welcomed yet another beautiful little human into the world.
Kerr confirmed the birth of her son, Myles, on Instagram earlier today.
"We are overjoyed at the arrival of Myles and so appreciate everyone's kind words and wishes during this special time," Kerr captioned the post.
"We couldn't be more excited to welcome our beautiful son into our family."
Kerr, 36, and Spiegel, 29, are already parents to 17-month-old Hart. Kerr is also mother to 8-year-old Flynn, from her first marriage to Orlando Bloom.