When Minnesota couple Kathryn Dombrowski and Brad Ziemer tied the knot last Saturday, they decided they weren't going to take your typical bridal party photos.
Instead, they organised perhaps the best surprise in the history of surprises for their bridesmaids, groomsmen, flower girls and ring bearer.
One word: PUPPIES.
The pair replaced floral bouquets with five-week-old pit bull rescue puppies for their professional photos, to spread awareness for the "adopt don't shop" movement.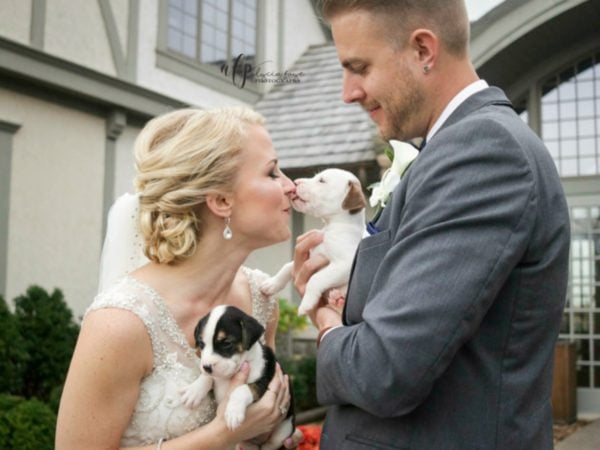 Personally, I'm feeling very aware. As is this little guy: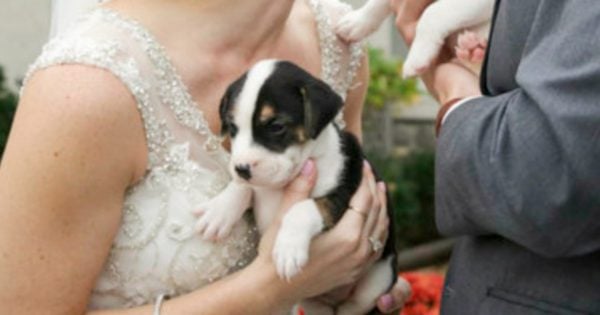 The photos, taken by Alycia Faye Photography, feature 13 pups from Secondhand Hounds rescue. They were born to a mum named Pikachu, and are all named after different Pokemon. Given their young age, they're still with their mum, who also made the trip to pose for Kathryn and Brad's wedding photos.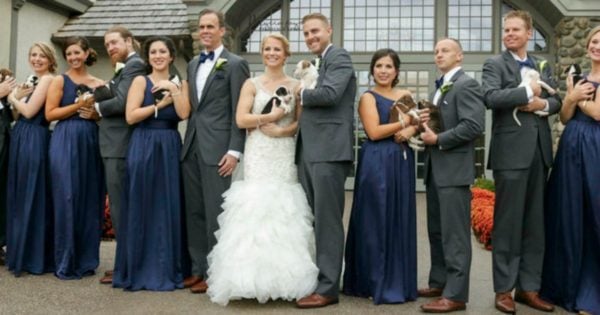 In the lead up to the wedding, the couple kept the puppies a secret from their bridal party.
Recalling the moment they finally saw the puppies, Kathryn told The Huffington Post, "they all thought we were heading outside to take pictures and to their surprise and delight, there were pit bull puppies!"
"They couldn't believe it. The wedding party was so excited that the photographers had a hard time lining everyone up for pictures because of their awe and excitement."
It's not hard to see why. Just look at this one: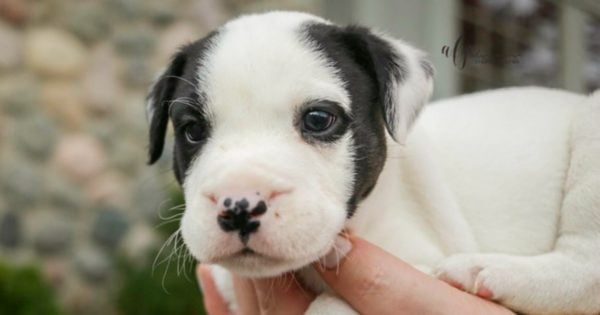 Kathryn, who volunteers with Secondhand Hounds, is fiercely passionate about reminding people that you don't need to go to a pet shop to find a beautiful companion.
"There is no reason for pet stores to be around with all of the great dogs and cats in animal rescues looking for homes," she said.
"Many people don't want to buy animals from an animal rescue because they think they'll be only older dogs or unruly dogs. This couldn't be further from the truth.  Secondhand Hounds has every age of dog from puppies to 17 years old, many different breeds and with a variety of temperaments."
The bride and her mother both help by bathing, transporting and even fostering pups, with the bride's parents adopting a beautiful dog named Bernard after developing a special bond with him.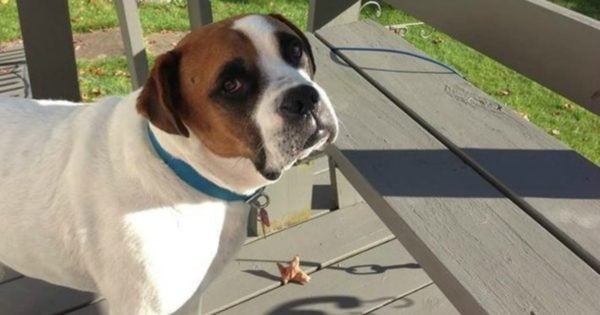 The couple also opted to make donations to both Secondhand Hounds and Bringing Hope Home, a charity to help local families with cancer, rather than accept traditional wedding gifts.
It's the most perfect wedding ever. Oh, and just when you thought it couldn't get any better, here are some small children holding puppies: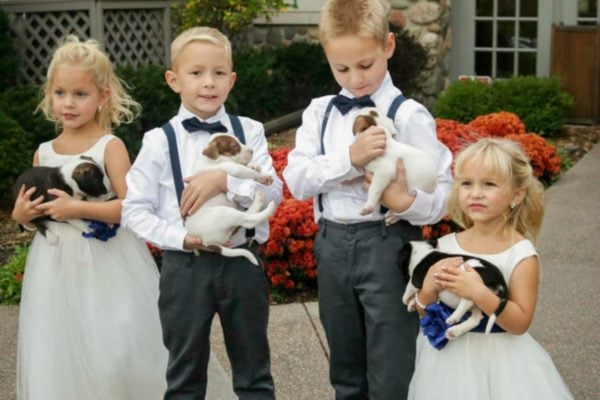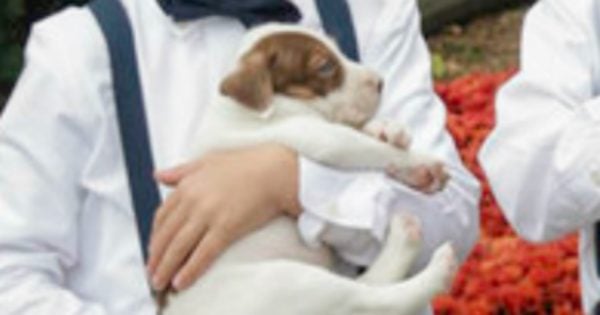 I don't have many solid life plans, but after seeing these photos, I completely intend to have rescue puppies at my wedding. And if anyone disagrees, they can easily be replaced (with more puppies).