When Minnesota couple Kathryn Dombrowski and Brad Ziemer tied the knot last Saturday, they decided they weren't going to take your typical bridal party photos.
Instead, they organised perhaps the best surprise in the history of surprises for their bridesmaids, groomsmen, flower girls and ring bearer.
One word: PUPPIES.
The pair replaced floral bouquets with five-week-old pit bull rescue puppies for their professional photos, to spread awareness for the "adopt don't shop" movement.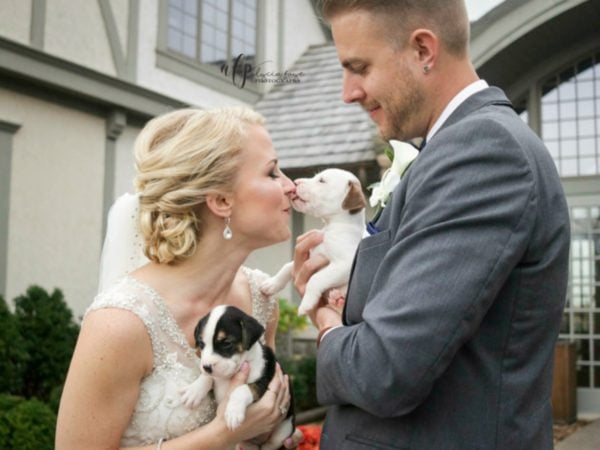 Personally, I'm feeling very aware. As is this little guy: