Sharnie Kimmorley was just 38 years old and a mother to four beautiful daughters.
Now, eight months after she was diagnosed with a brain tumour, the sports world is in mourning for the late wife of the rugby league legend.
Kimmorley's former Bulldogs teammate Michael Ennis said Sharnie "fought as hard as she could" until the end.
"In the end the illness got her," Ennis told Fox Sports.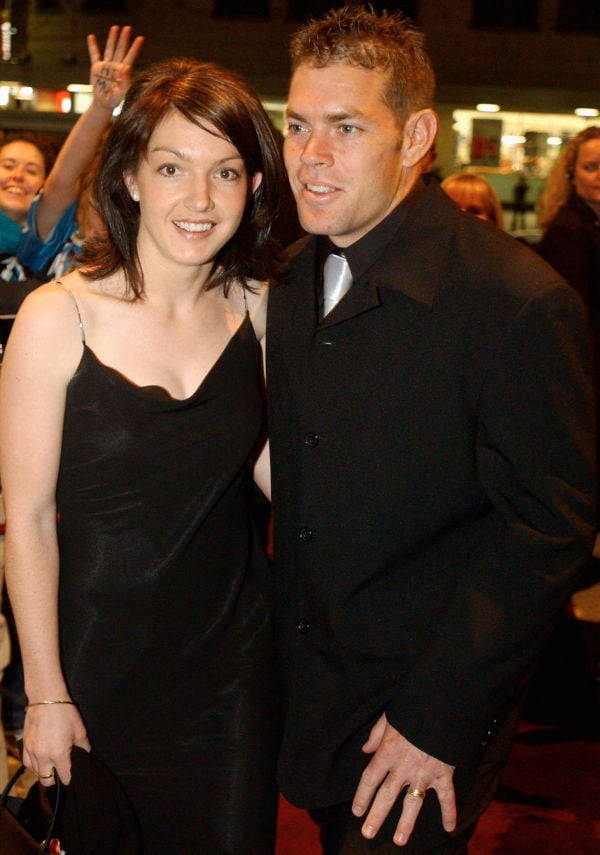 "It's just a real tragic time for Brett and the four young girls. We are lucky in these situations to have rugby league around us, and [Brett] has got plenty of support in that regard, but it's a difficult time for everyone, especially Brett and his four girls."
Other greats of the game have thrown their support behind Brett and his family, with many close to the footy star praising him as one of the "best family men".
"While we'd finish a game sometimes and some of us other bozos would go out and have a beer — he never would," Matty Johns said on Triple M this morning.
"Even when he was doing it tough — I remember once at the Sharks, he was sitting there with Sharnie and I said, 'Come on mate, let's go out, you and me will have a beer'. And he said, 'No, I'm just going to go home with Sharnie'. That's what he was like."
On behalf of the #NRL, our thoughts and prayers go out to Brett Kimmorley & his family after the tragic loss of Sharnie Kimmorley.

— NRL (@NRL) March 23, 2017
We wish to send our condolences to Brett Kimmorley following the passing of his wife Sharnie.

Our thoughts are with you & your family.

— Cronulla Sharks FC (@Cronulla_Sharks) March 23, 2017
Very sad news and condolences to Brett Kimmorley & four beautiful daughters and family on the passing of Sharnie - heartbreaking stuff RIP

— Wendell Sailor (@RealBigDell) March 23, 2017
Sharnie was raised on the NSW Central Coast and married Brett Kimmorley in 2000.