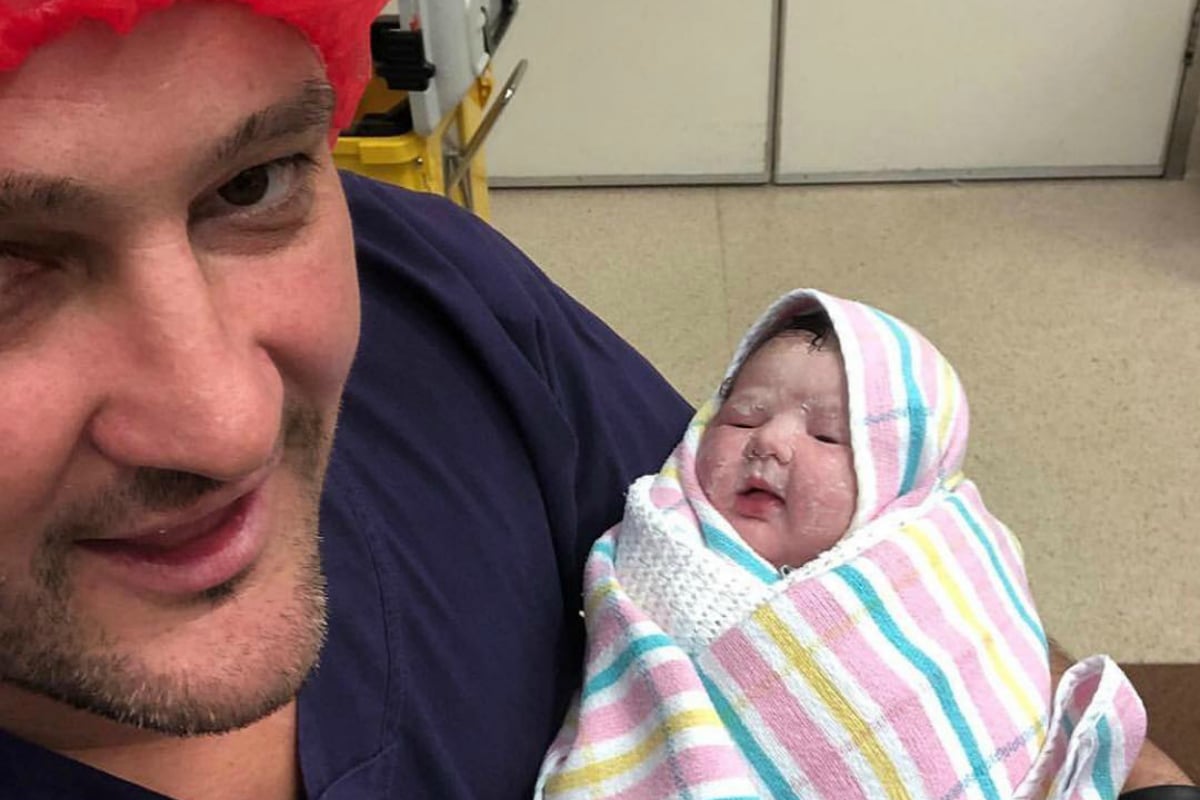 Brendan and Alex Fevola have announced the name they've chosen for their newborn baby daughter.
Yesterday, Brendan Fevola told Fifi Box on The Fifi, Fev and Byron Show that his 41-year-old wife had given birth to a baby girl.
He then hesitated, and said they had named the baby Brenda, with no middle name…
Yes, Brenda… as in a shortened version of Brendan.
Fifi laughed but was forced to backtrack, after Brendan insisted that he really had named his daughter Brenda.
"I mean … that's a beautiful name … Brenda … I love Brenda … Brendan and Brenda Fevola," Fifi Box said on the show.
A day after the interview, Fevola has admitted he was kidding. His newborn baby girl's name is Tobi.
He confirmed the name on Instagram, sharing a beautiful photo with his daughter, with the simple caption "Tobi Fevola".
 

View this post on Instagram