I owe Brendan Fevola an apology.
For the past six years when I've been going into high schools and giving talks on resilience I've told a true story – what's meant to be a funny story – where Fevola is part of the punch line.
While the story is totally designed to poke fun at me and my stupidity (I humiliated myself on radio by confusing NRL with AFL) along the way I make a joke about how much we all hated Fevola when the Brisbane Lions recruited him in late 2009. It always gets a laugh. ALWAYS.
And for years I felt justified making the joke.  As far as I was concerned Fevola was a gambling, boozing d*ckhead who – let's not forget – was alleged to have taken and circulated a naked photo of Lara Bingle when she was in the shower.
He was the type of man I had little time and zero respect for.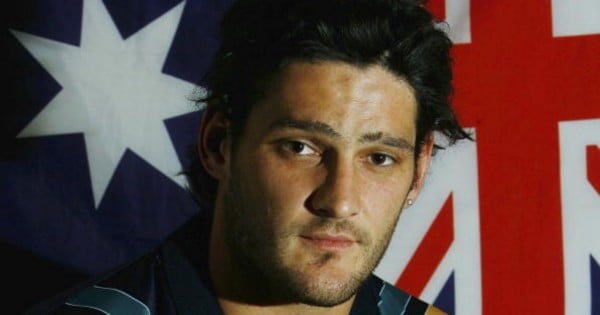 So you can imagine that when I sat down to watch 'I'm A Celebrity' this year and Fevola's name was called as part of the line up  – I rolled my eyes.  I expected him to be a buffoon.  A tosser.  I expected not to like him.
Well as awkward as this is for me to admit – over the last six weeks of watching 'I'm A Celebrity' I've become a deadset Brendan Fevola fan. Last night I was on the edge of my seat with my fingers crossed hoping he'd win.
You see what I saw on my screen night after night was a bloke who was humble and kind and sensitive.  He wasn't perfect, but I saw a team player. I saw a bloke who looked out for and cared about his camp mates.  And while Fev was never voted Camp Leader – every day he behaved like one, offering support and friendship and wisdom when required.
He was the first to say, "Doesn't matter!  Good effort!" when others returned to camp with few or no stars.  He was the expert at keeping spirits up. He gave every challenge his best and kept a sense of humour about it. And when Shane Warne's phobia of spiders left him (understandably) shaking and in tears  – it was Fev who held Warney's hand and said, "We'll do this challenge together."