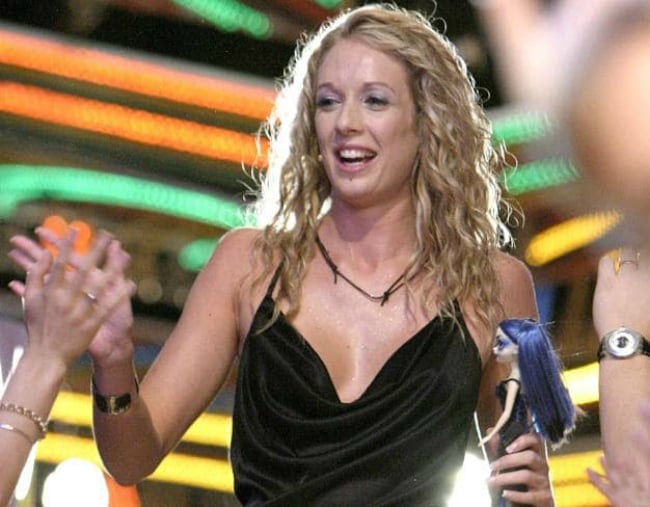 1. In 2004, Bree Amer was accidentally eliminated from Big Brother. Now, she's ready to talk about it.
Bree Amer was eliminated accidentally in the first season of Big Brother Australia and now she's spilling all the beans on exactly what happened that night.
"They took me off and I had a debrief with a psychologist, and he took me up to my hotel room and was like, 'I've just brought someone here as witness.' I was like, 'What? What's going to happen here?'" Amer told Tim Dormer for the Popcast podcast.
Amer said when she found out there had been a mistake with her eviction, she wasn't actually that annoyed, but producers were worried that if she didn't re-enter the house, she could have sued them for missing out on the prize money.
Side note: The prize money was no less than $1 million back then.
Anywho, Amer said it took some convincing but she went back in the next day to be greeted by some suspicious housemates.
"There was just this weird kind of vibe, and I hadn't slept because I'd been awake all night, processing what was going on... So I went in and literally went bonkers the first night... I think I cried half the night, because I didn't know if I'd made the right decision, and I was tired and emotional.
"I did it at the perfect time in my life — I was 21, single, no kids, and had no huge career to worry about... It was just a really fun holiday."
2. Oh. Lara Worthington is no longer blonde and this is different.