It was difficult to duck and weave under the many 'breatharian pregnancy' headlines that surfaced both globally and nationally on Sunday morning.
From the UK's Independent, to the New York Post and News.com.au, the story of Akahi Ricardo and Camila Castello, a husband and wife who live between the US and Ecuador, was everywhere.
"For three years, Akahi and I didn't eat anything at all," Castello, 34, was quoted, proselytising the supposed benefits of eating a diet consisting of, well, nothing .
"Now we only eat occasionally like if we're in a social situation or if I simply want to taste a fruit."
If that doesn't sound absurd enough, then came this:
"With my first child, I practised a breatharian pregnancy. Hunger was a foreign sensation to me so I fully lived on [sun]light and ate nothing.
"My blood tests during all three trimesters were impeccable and I gave birth to a healthy, baby boy."
She went on to say: "I knew my son would be nourished enough by my love and this would allowed him to grow healthily in my womb."
Yep. A breatharian pregnancy; whereby a child was supposedly in utero and surviving off the blessed energy of the universe and love. Apparently, such a diet – can you call it a diet? – is also marvellous for curing the symptoms of PMS and, erm, cutting down food bills.
"Obviously, our living costs are a lot less than most families and that has allowed us to spend our money on things that really matter like travelling and exploring together," 36-year-old Ricardo told The Sun.
"It's given us a clear sense of what we want in life."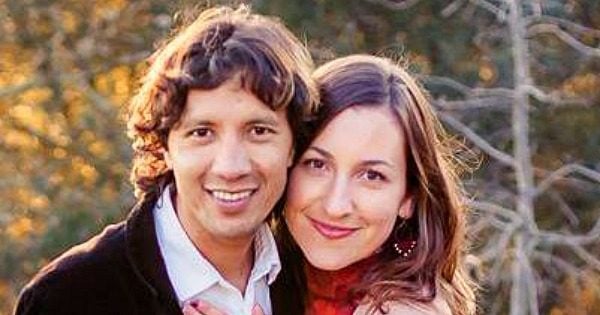 Now, the couple are trying to 'teach' the world about their lifestyle and a program called the "21 Day Breatharian Process" which is most definitely news and definitely not a marketing ploy.