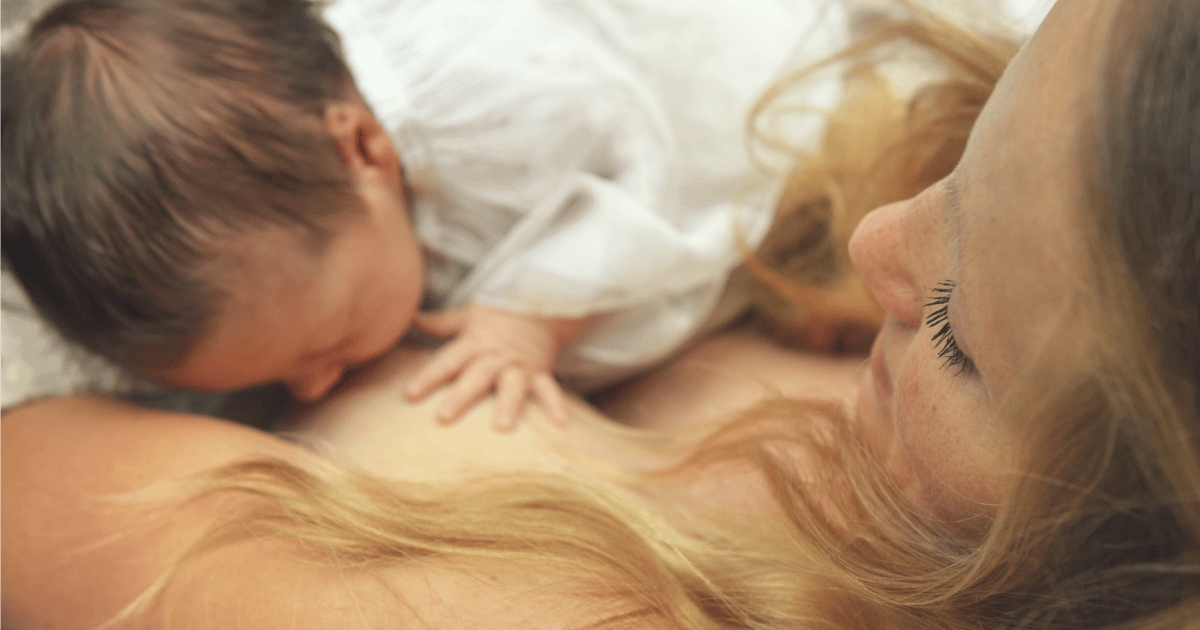 Author Alyssa Schnell teaches women who haven't given birth how to breastfeed.
The lactation consultant breastfed her adopted daughter after learning the technique herself.
"It was absolutely wonderful.  It really helped us to connect with each other and to heal the loss that comes with adoption," she said.
"I took some medications and herbs, and I pumped for several weeks before she arrived.  I was very fortunate – I was able to bring in a full supply of milk for her."
When Schnell adopted her daughter, she had already given birth to two children and knew she wanted to breastfeed the third.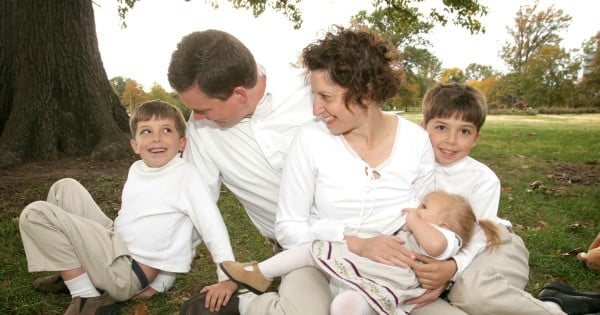 Alyssa Schnell and her family. Image supplied.
"I was a La Leche League Leader at the time and so I had access to a ton of information and resources and I researched very intensely to find everything I could about breastfeeding in adoption.
"Over time, with my own personal experience and the experiences of many other adoptive and intended (through surrogacy) parents, I have collected some guidelines for parents wishing to breastfeed-without-birthing," she said.
All you need is a nipple.
Adoptive mothers and mothers via surrogacy are her main clients but she says foster mothers, non-gestational lesbians, transfemale mothers also choose to breastfeed without birthing. She says even fathers can nurse their babies.
"I would say that if a parent has at least one nipple, they can nurse a baby, " Schnell said.
"I define 'breastfeeding' as any amount of suckling a baby at the breast/chest or providing of one's own milk for a baby.  This is a pretty broad definition on purpose - I feel when we don't make breastfeeding all or nothing, then the doors open for so many families who wish to breastfeed."
The 50-year-old says breastfeeding isn't for everyone.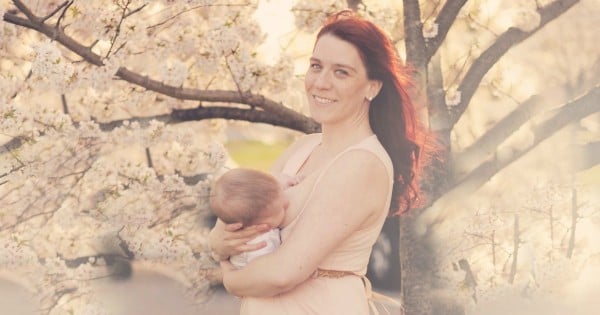 Schnell helped Chrissy breastfeed - who was a mother via surrogacy. Image supplied. 
"As much as I am a fan of breastfeeding, it may not always be a good fit for every family for a variety of reasons.  For example, [the] mother is receiving cancer treatment which makes breastfeeding unsafe for her baby.  Or [a] mother has a history of sexual abuse and nursing is a trauma trigger for her.  These are just a few examples among many."
Schnell says the first step in working with a non-birthing parent is being able to determine their motivations and reasons why they want to breastfeed.
Some women want to build a bond with their babies while others are motivated by the health benefits, she says. Then the pair will set out on a breastfeeding without birthing plan.
Regular stimulation.
"The basic component of inducing lactation is regular stimulation of the nipples and breasts," she said.
"This stimulation can occur with a baby breastfeeding, a double electric breast pump, hand expression, and, or other manual techniques.  Taking medications or herbs in addition to these physical techniques can help milk come in more quickly and more abundantly."