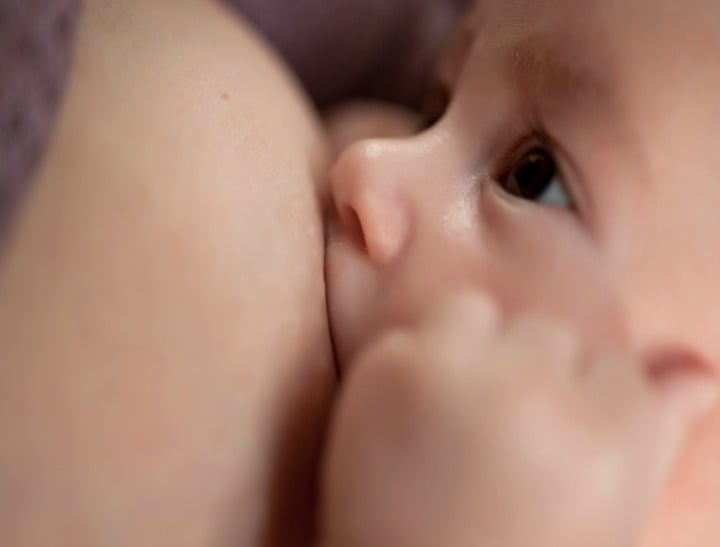 Here is a breastfeeding attitude to celebrate.
We've all heard the stories of the mums made to feel uncomfortable for breastfeeding in public.
We've read of the women asked to leave public places, or cover-up and we have felt horrified that such an attitude still exists.
We have felt anger and disgust that women are still shamed.
But then there are attitudes like this one. Attitudes that make you feel lighter, proud. Attitudes you want to celebrate.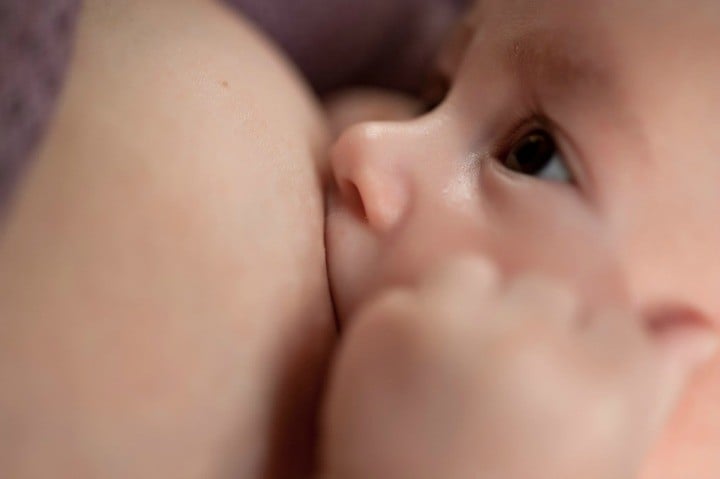 A regional café in Rockhampton has turned the tables on a customer who complained about a breastfeeding mother.
The owners of Cheese and Biscuits café Jessica-Anne and Stephen Allen say they were only doing what they felt was right after a man complained about a mother breastfeeding in their café.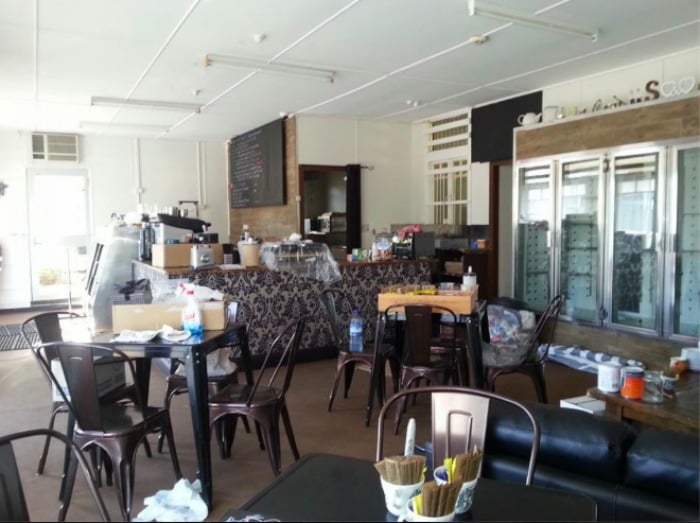 The male customer had approached the owners and complained about the woman feeding her baby sitting at an outside table.
Jessica-Anne Allen said "a middle aged gentleman" actually returned to the counter after ordering a coffee to "inform us there was a mother breastfeeding out there and we might want to ask her to cover up".
Puhleeze
"We told him that we are a breastfeeding friendly cafe, that we have mothers' groups and ladies who come and breastfeed all the time and we would never ask a mother to cover up when she is feeding her child," she told Fairfax Media.
"We also told him there were plenty of seats inside, away from the woman and her friends, if he wanted and he seemed fine, and as far as I was concerned that was the end of it."
Ms Allen says when she went outside to deliver the coffee to the male customer she saw the breastfeeding mother was upset.
"When I put his coffee down, he mentioned that he said something to her and that the next time I should probably ask her to cover up," Ms Allen said.
She says that she decided, instead to ask him to leave.
"I took his coffee and put it in a take away container and asked him to leave."
How fantastic is that?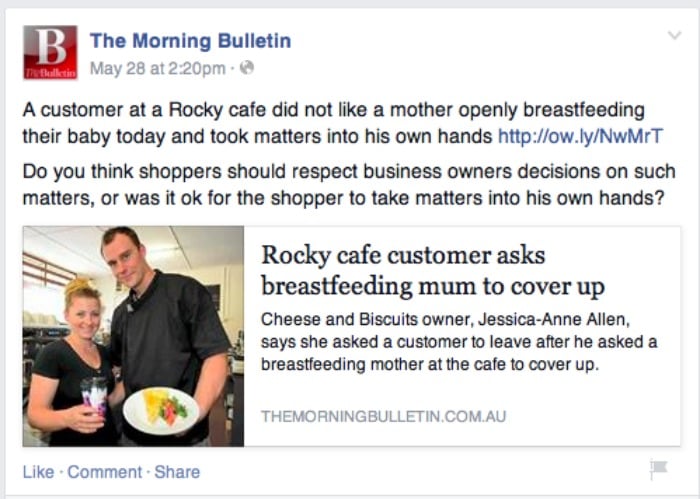 The café owner said that she was worried about how the new mother would feel.
""I was afraid that she would feel like she had to cover up from now on,"
"And quite frankly, that is not good enough. It should never have been an issue in the first place because it is a form of adult bullying and is actually against the law to approach a breastfeeding mother and ask her to stop or cover up.
The café posted a Facebook message shortly after following up their actions: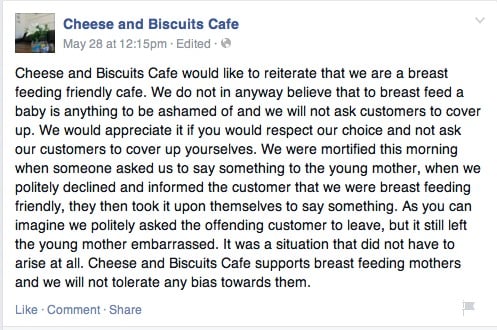 The actions of the Allens have made news around the world.
"Your cafe has done a wonderful thing and let's hope that you have challenged and changed the growing uniformed and prudish attitudes towards totally natural breastfeeding."
Another: "As a new mum, this is one of my concerns that if I take bub out in public and have to feed her that someone will 'have a go at me'. It warms my heart to know there are establishments like your own that help us stand up for ourselves. Bravo!"
"The cafe owners win this one. So pleased they asked him to leave."
Others could see the man's point of view "If the gentleman who complained was an older gentleman, surely he has the right to say he disapproved? In his day woman didn't do this in public places and he may have been embarrassed."
"There is no harm in covering up. Have respect for ppl around u. The world dosnt revolve around you."
And this: "Yes it's a natural thing but so is a lot of stuff that we keep private.
And honestly why would you want to hang everything out?
So no it's not really his business but it does depend she was covered or had everything out for the world to see."
A recent study showed that many breastfeeding mums felt marginalized and shamed when feeding in public with many citing that as the reason they quit breastfeeding.
Ms Allen says she doesn't feel like a hero.
"And I just think it is completely and utterly wrong, because it is a bonding moment for mother and child and sight is a big part of that and to cover the child up so they can't see mum, would take away from that." She told Fairfax Media.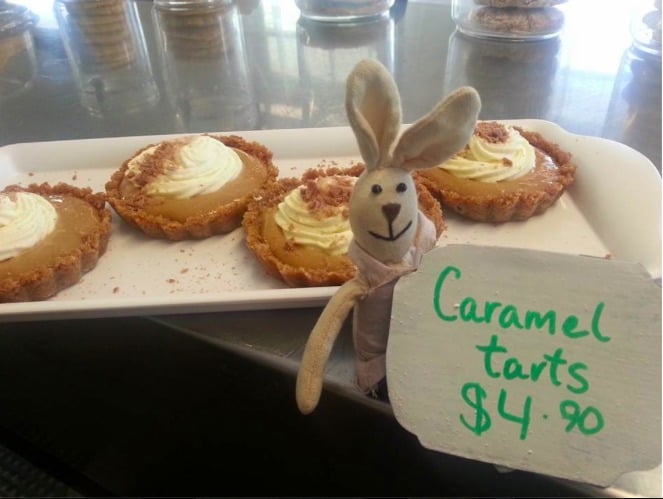 "We didn't do anything great; we just did what was morally right."
Bravo to Cheese and Biscuits Cafe. Next time I am in Rocky I know where I will get my coffee. You with me?
Want more? Read this:
"This is a week by week photo diary of my body after the birth of my second child."
The 10 things I hate about having a kid with Down syndrome."