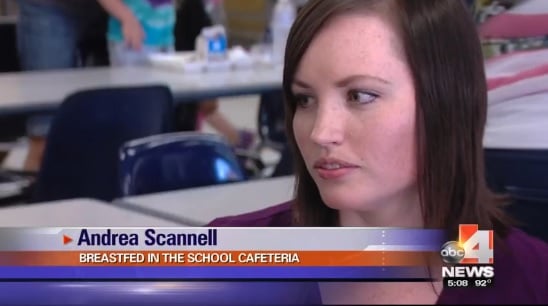 Another breastfeeding mum told off for feeding her baby.
Andrea Scannell took her children to have lunch at a Utah school in the US. The school feeds 600 people every day as part of a Federal program to provide families with lunches.
And seeing as though it was lunch time, Andrea decided to breastfeed her baby.
Unknown to her, other lunch eaters had expressed concern over her breastfeeding in public. Particularly around small children.
That is when Andrea was handed a complaint letter from a school employee, which was signed by the school Principal. The letter went viral on Reddit.