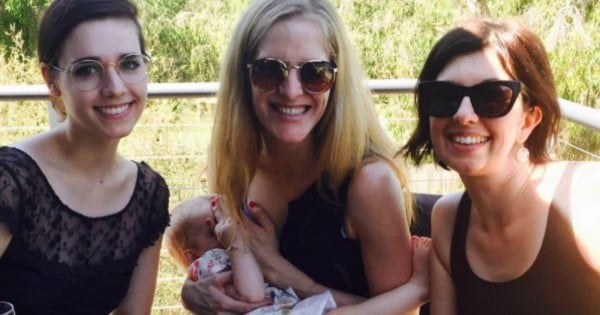 I hear her little voice growing louder from her cot while everyone else lays peacefully in their warm beds.
We find each other in the dark room in the quiet hours of the early morning while the rest of the world sleeps.
She snuggles into me, finds her security, and starts to drink.
It is nourishment, it is comfort, it is a sleep aid. It is survival.
Through countless nights of total exhaustion, too many days of trying to stay awake, and all the ups and downs that come with it, it's now come time for me to stop breastfeeding.
To stop, once and for good, after four children.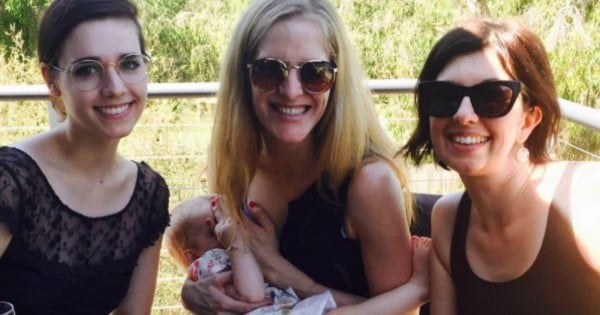 It has been a long journey. And now it is ending I have started to feel reminiscent, sad even.
I know the baby is ready to take the bottle more and I have less milk.
I wanted this and I have been working towards it for some time. To put it simply – my baby was a boob addict. The bottle was poison to her. This is an achievement.
Yet, now every time I feed her I cannot stop wondering, "is this IT?"
Are we nearly over this ritual? When are you going to stop once and for all? Will it be today? Or tomorrow?
I have the lyrics of Adele playing over and over in my head, making me crazier: "Let me photograph you in this light in case this is the last time, that we might be exactly as we were before we realised…" 
That we realised it was over.
As you can see…it is possible I am over thinking it.
I started to wonder why I was feeling so despondent and then I worked out that over of the last six and a half years I have been breastfeeding for 40 months and pregnant for 36 months.  Therefore in total, for 76 months out of the last 80 months, my life has been a complete baby feeding or growing haze.