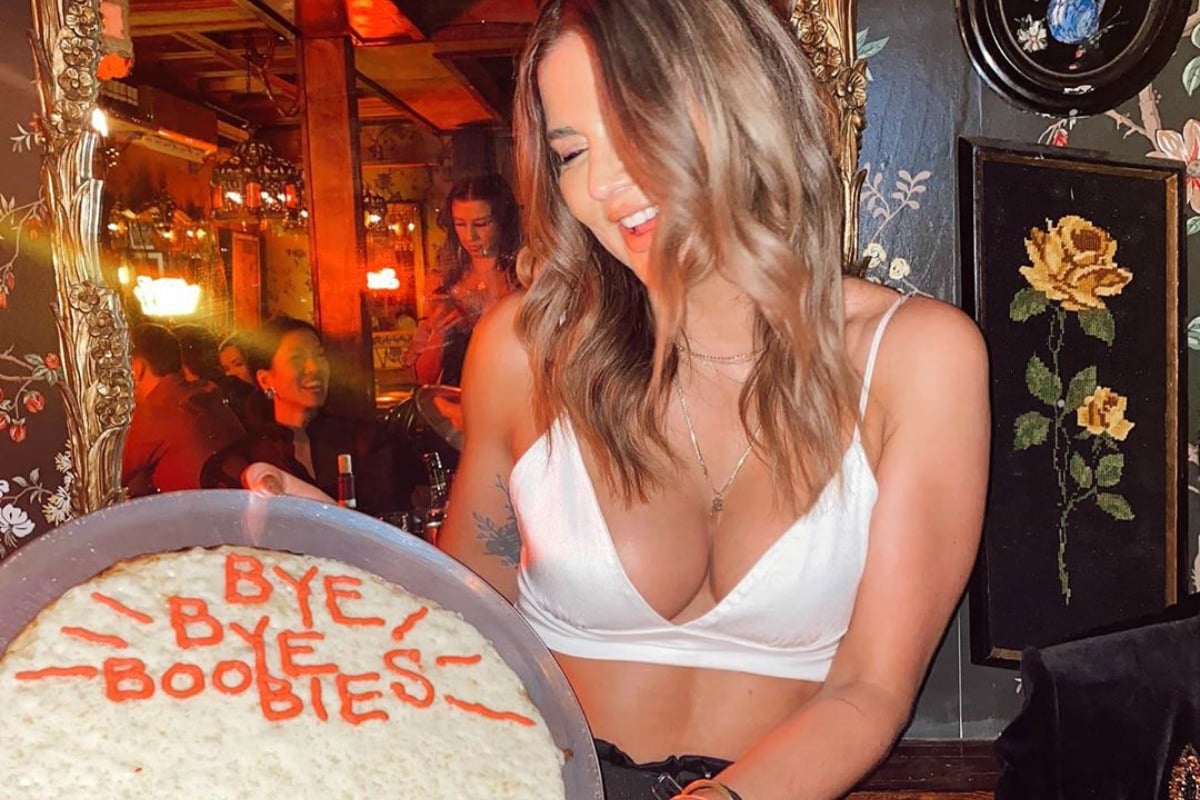 With 55,000 followers on Instagram, fitness influencer Bec Donlan knew that people were going to notice when she had her breast implants removed. So she's telling the whole story.
Donlan, the New York-based Aussie founder of Sweat With Bec, got the implants 11 years ago. She was born with pectus excavatum, which is a concave chest.
"I didn't like wearing a bikini," she tells Mamamia. "Everyone was like, 'Oh, what's wrong with your chest?'"
While we're talking about boobs, Rachelle and Corinne inherited a gene mutation from their father. Their risk of developing breast cancer increases to over 70%. Here's what they want you to know. Post continues below.
Her brother, who was born with the same condition, had an iron rod put into his chest to correct it. At the age of 22, Donlan went to the doctors to discuss other options.
"They were like, 'Well, why don't you get some breast implants? It would cover it up.' I'm like, 'Great! I was born with size 10A boobs – this is a win-win for me. Let's do it!'"
When Donlan had to decide on the type of implant, she went for "the most expensive and the best".
"These were sold to me as 'the Rolls Royce of boobs'. They were the latest technology."
She loved her new look.
"I had the best relationship with my implants. It was great. I went from an A to a C. Instantly I had this confidence. It was like, 'Now I'm balanced out, because I've always had no boobs, tiny waist and this giant booty. Now I look better, my clothes look better, I can wear a bikini and no one will say anything. This is the best decision I've ever made.'"
About a year after the implants, Donlan started having "really bad stomach issues". She assumed she was developing food intolerances.
"I thought, 'That's all it is, I'm intolerant to literally everything,'" she remembers. "I'm not eating gluten, I'm not eating sugar, I'm not eating dairy… and my stomach's still upset all the time."