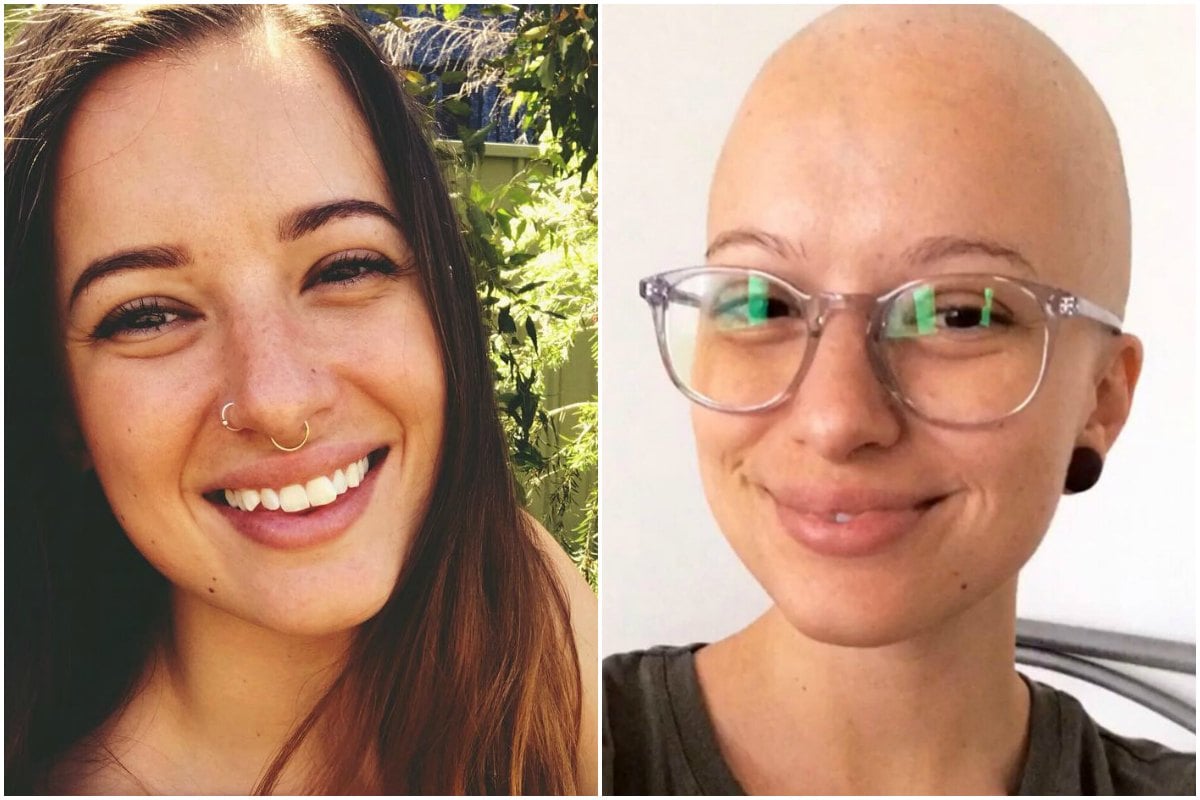 The 21st of January 2019. That was the day I had the confirmation. Deep down I knew it was coming, I found the lump myself at home on a routine check. It was a dense little lump I couldn't mistake for a cyst, there was no feeling to it – it didn't hurt, it just felt hard under my fingertips.
I'd had cyst before, and this definitely was not that.
I had slightly put off going to the doctor for a week or two to get it checked, because the thought of facing that I actually had the big C was incomprehensible. This all happened to coincide around the festive season during which it was extremely difficult to get any tests – everything was booked. So for about a month, through my 27th birthday, Christmas and New Years I silently prayed I was wrong.
A quick how-to guide on checking your breasts. This is what to do, and what you're looking for.
I'll never forget the process because once it began, it felt so long. First, an ultrasound in which several cysts were pointed out and then the lump in question. I remember asking the lady "Is that one a cyst?" She proceeded to tell me it definitely wasn't and she needed to ask the doctor whether I needed to get a mammogram. She brought me into the mammogram room and the woman who took the images was friendly, but I felt the concern hanging over me.
I was supposed to pay for the ultrasound and mammogram, but I guess I drew the pity card and the lady told me it was okay and not to worry about it. I cried as I walked home that afternoon.
I knew the waiting wasn't over – we knew it was a tumour, but we needed to find out if it was benign or malignant. Next came the biopsy and more waiting. The anxiety that comes with heavy news like this is hard to explain. You know deep inside no one else can carry this burden for you, you just have to face it.