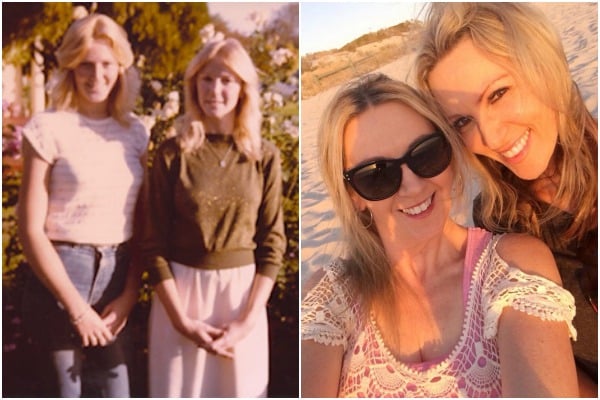 When Michelle Weckert is asked about her twin sister, Lyndal, she doesn't have enough good words to say.
She's caring, special, funny, selfless and incredible. But she's also tired and fading fast.
When the Perth sisters were 16, they chose two very different paths. While Michelle describes her life at 53 as "perfect", her twin has spent half her life fighting – first domestic violence and now cancer.
When asked if she feels guilty about their polar opposite worlds, Michelle doesn't even wait for the question to be finished, "Absolutely," she tells Mamamia. "I get really sad about that."
Meet Lyndal and Michelle. Post continues after video. 
But that's why she's fighting so hard for her now. She's determined to bring her twin peace and happiness in the time she has left.
14 years ago, Lyndal turned up on her twin's doorstep. The sisters hadn't seen each other properly in years, Michelle had just thought she was "so in love she didn't need her" but the truth was her sister's husband had kept them apart.
After decades of abuse, Lyndal and her five children finally fled for good. She got a job, rented a new house, and finally started to rebuild her life. But it didn't last long.