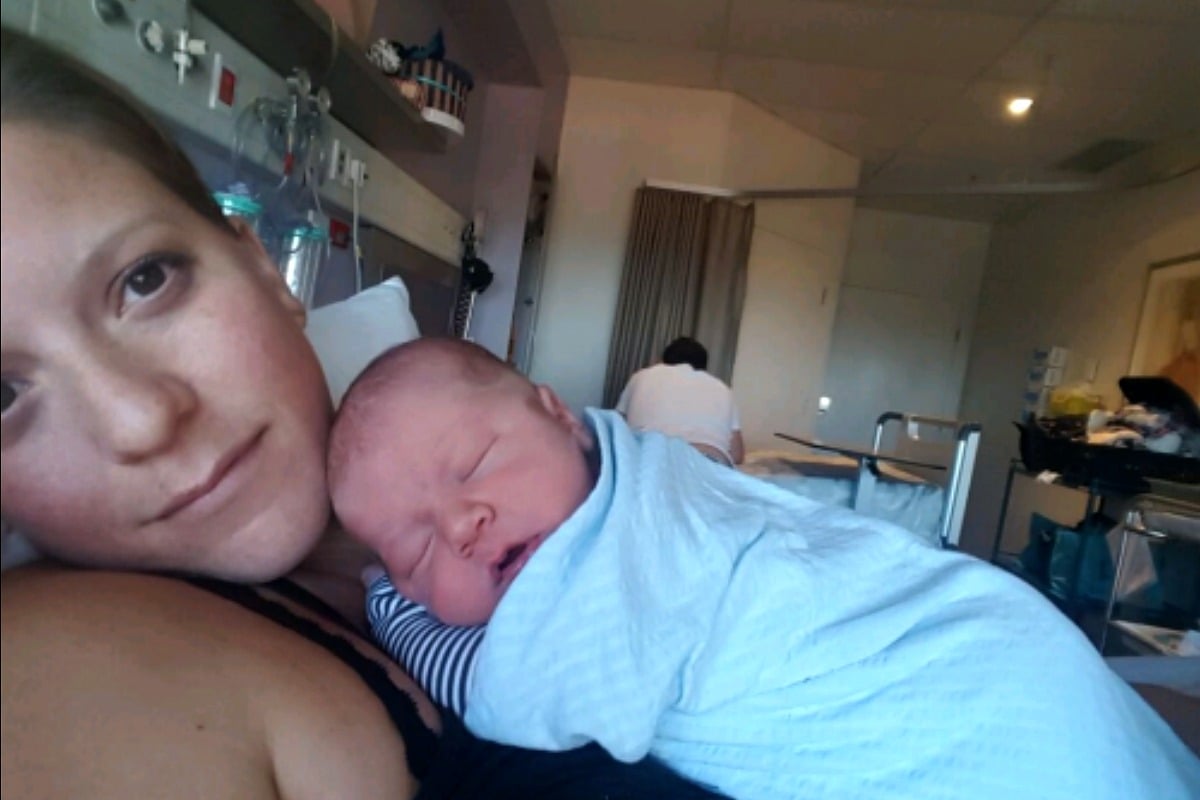 We always knew there was family history of breast cancer. My late grandmother was diagnosed not once, but twice over a 15 year period. But it wasn't something we were proactively discussing as a family, or seeking screening for – it was just something in the back of our minds.
But when my elder sister Sara was diagnosed with breast cancer at 33, our world fell out from beneath us. As a family, we had to work hard to pick up the pieces to support one another during what was an excruciatingly difficult time. Not only were we faced with the practicalities of the childcare, but the confronting reality of cancer – what was the prognosis? Would she survive?
(Six years on, she's beautifully healthy and living a dream life over in the UK.)
Due to the age of my sister and the family history, we all underwent genetic testing, quickly and surprisingly discovering that we – not only myself, but my sister, my brother, and our mother – were BRCA1 mutation carriers.
Watch: Sisters Rachelle and Corinne spoke to Mamamia about what it's like when someone in your family is diagnosed with cancer. Post continues after video.
Upon hearing the news, my new husband and I hit the brakes on what had been the initial stages of trying to start our own family, so that I could do the typical 'me' thing – go away and research, and really understand what the impact of BRCA1 might mean for not only myself but for our future family.
Within 10 weeks I had decided that although my desire to breast feed was great, my dream to be alive to watch my future family grow up was greater, and under the knife I went – getting a double prophylactic mastectomy direct to implant reconstruction. I felt as though in making this decision I was on the journey to living a healthy, long life full of family and hope.
From here though, I needed to make a decision regarding my ovaries. I was only 30, but knew that as a BRCA1 carrier, time was quickly getting away from me.