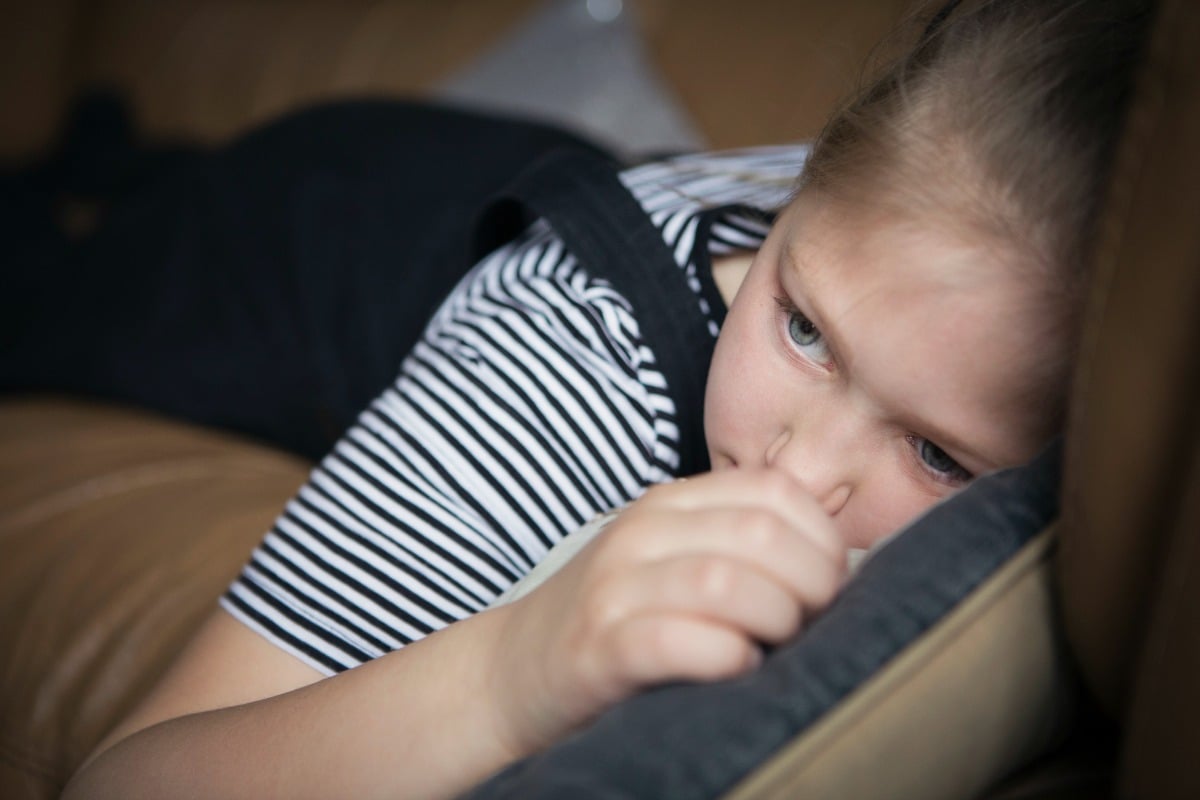 This article contains mentions of sexual assault and may be triggering to some readers.
In an interview with Mamamia, Chair and Founder of Bravehearts, Hetty Johnston, said "in every classroom and in every preschool there's a child who has been sexually assaulted… there are more kids in a year than could fill the MCG. One in five kids will be sexually assaulted before they turn 18." Her daughter, Kayleen, was one of them. This is her story. 
I am Kayleen Johnston, the youngest daughter of Ian and Hetty Johnston, and when I was seven years old, I broke my Dad's heart.
As a child I was your typical little girl. I loved playing with dolls, playing 'Hairdresser'; I loved horses and koalas and having sleepovers at my friends. I had a wonderful, normal life with my parents and older sister, but I was keeping a secret.
That secret came out when my Dad and I were on holidays visiting my grandparents in New Zealand.
When we left home, I was filled with dread and I begged Dad not to take me. He couldn't work out what was wrong. On the first night, I vividly remember Dad telling me it was time to go to bed. It should have been exciting, I had my own special room at Nanna and Poppa's house. Instead, I broke down. I absolutely refused to sleep in that room.
I desperately wanted to stay with my Dad, so he patiently took me to his room and sat with me until I calmed down. He then asked me the question that would change our lives forever: "Has anybody ever touched you down there?"
My answer: "Poppy."
This is the story about child sexual assault you need to be aware of…
This one word was all it took to change our whole world. Telling the truth was terrifying, but Dad was amazing. I don't remember exactly what he said but I remember feeling safe. He told me I didn't have to hug anyone else goodnight, and promised me no one else would come into the room and I believed him. He rang Mum that night to tell her and then Dad and I left early the next day.