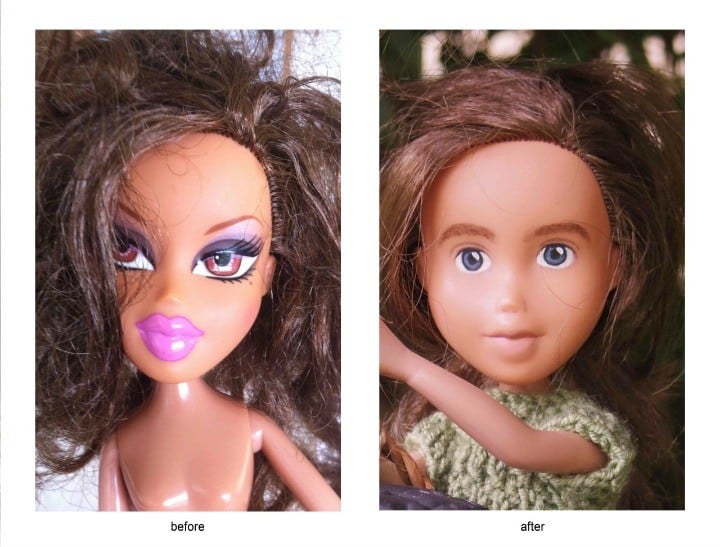 A Tasmanian artist has given some lucky Bratz dolls a complete make-under.
The artist, who has posted the images to a Tumblr page called Treechange Dolls, described the process on the site:
These dolls have been rescued and rehabilitated from op-shops and tip shops around Tasmania. These lil fashion dolls have opted for a "tree change", swapping high-maintenance glitz 'n' glamour for down-to-earth style. I hand repaint the dolls faces, mold new shoes, and my Mum sews and knits their clothing.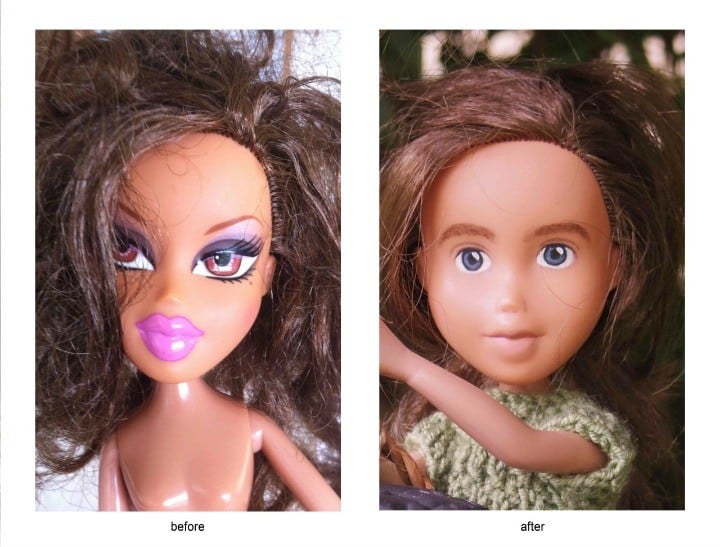 The dolls have been stripped of their iconic heavy makeup, leaving them fresh-faced and simply lovely.
The make-under highlights the hyper-sexualisation of children's toys, particularly Barbie and Bratz dolls. Barbie's unrealisitc proportions and the caked-on make-up look that Bratz sport is enough to make many uncomfortable.