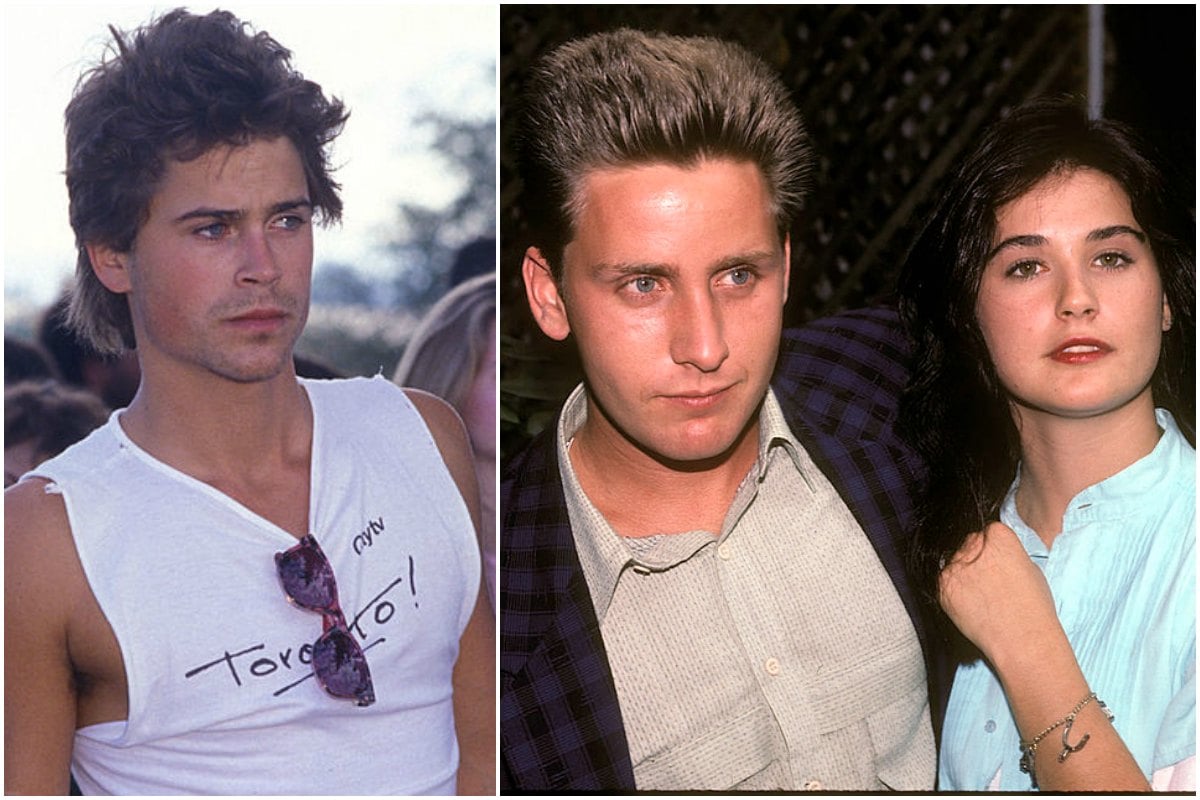 Thanks to celebrated coming-of-age films like The Breakfast Club, St. Elmo's Fire, The Outsiders and Pretty in Pink, the young members of the 'Brat Pack' became some of the most famous faces in Hollywood.
The actors and actresses who went from colleagues to friends were mostly in their early 20s, loved by a generation and certified icons of the 80s.
In the group were Emilio Estevez, Anthony Michael Hall, Rob Lowe, Andrew McCarthy, Demi Moore, Judd Nelson, Molly Ringwald and Ally Sheedy.
Watch: Retrospectively, The Breakfast Club was a bit of a problematic classic. Post continues below.
The term came from a 1985 New York magazine cover story written by David Blum, who was heavily disliked by the actors he profiled. Invited to a night out with Emilio Estevez, Rob Lowe, and Judd Nelson, his story painted them as moody, vapid and entitled.
"What distinguishes these young actors from generations past is that most of them have skipped the one step toward success that was required of the generation of Marlon Brando and James Dean, and even that of Robert De Niro and Al Pacino: years of acting study," he wrote.
"Young actors used to spend years at the knee of such respected teachers as Lee Strasberg and Stella Adler before venturing out on stage, let alone in movies; today, that step isn't considered so necessary."
In 2010, Blum would finally admit to Susannah Gora in her book, You Couldn't Ignore Me If You Tried: The Brat Pack, John Hughes, And Their Impact on a Generation that he shouldn't have written the article. But the damage had already been done. Shortly after that article, the 'Brat Pack' disbanded.
Here's what they're up to now.
Emilio Estevez
The son of legendary actor, Martin Sheen, Blum dubbed Emilio Estevez as "the unofficial president of the Brat Pack".
After finding fame in the 80s, Estevez, 57, continued to enjoy a successful acting career.