In case you missed it (but, honestly, HOW COULD YOU?) the world's most high profile couple, Brad Pitt and Angelina Jolie, have called time on their relationship.
TMZ reported that the actress filed for divorce from Brad after they married in 2014, citing "conflict over the kids, substance abuse and anger" as the reason for their split.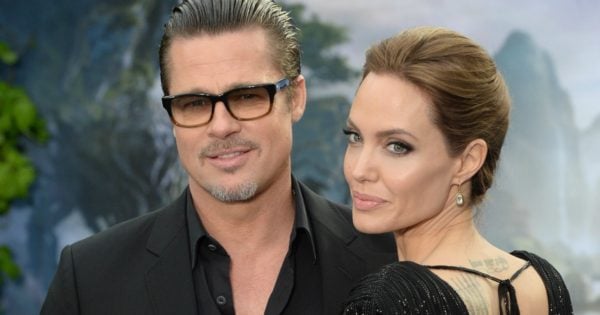 But, of course, when the biggest celebrity couple of the century breaks up, there's bound to be plenty of theories about the true reasons why two ridiculously good looking people can't seem to make it work.
And some of them are...well some of them are just plain weird.
Listen: Mamamia Out Loud dissects the breakup. Post continues below.

So before you start lamenting that LOVE IS CLEARLY DEAD, we're sorting through all the possible reasons floating around the web for their separation.
Pictured: Divorce document filed by Angelina Jolie citing irreconcilable differences https://t.co/iqYXf8BkdS pic.twitter.com/mU1sEtzcas

— Daily Mail Celebrity (@DailyMailCeleb) September 20, 2016