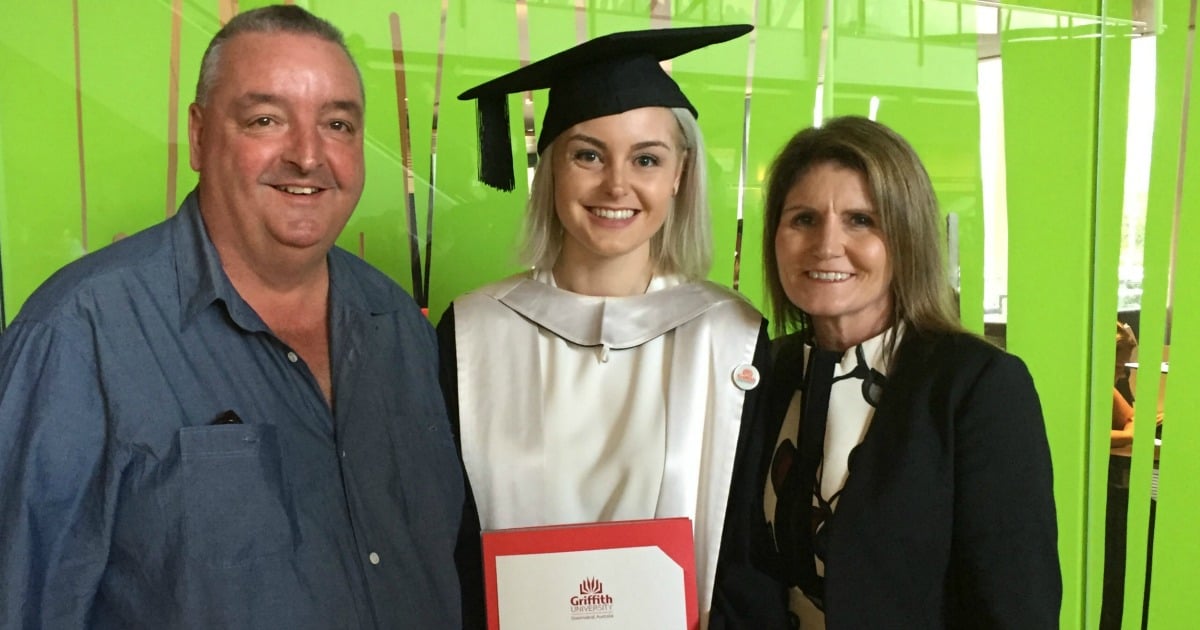 While most recent graduates in their mid-twenties are stressing about entering an increasingly competitive job market, a young New South Wales woman is trying to raise money to pay for brain surgery.
As she sat her final exam for her Masters degree in June, Courtney Keady says her head was throbbing.
The 26-year-old had been experiencing splitting headaches and near-constant nausea for months but says she put it down as a reaction to the pressure of her last year of study.
"I've been having problems with my vision for about a year," she told Mamamia.
"I just thought it was anxiety with uni and I needed glasses.
"I was sitting my last exam and had one of the bad headaches. I was just thinking, 'I've got to get through this exam and I'll go to the doctor on Monday."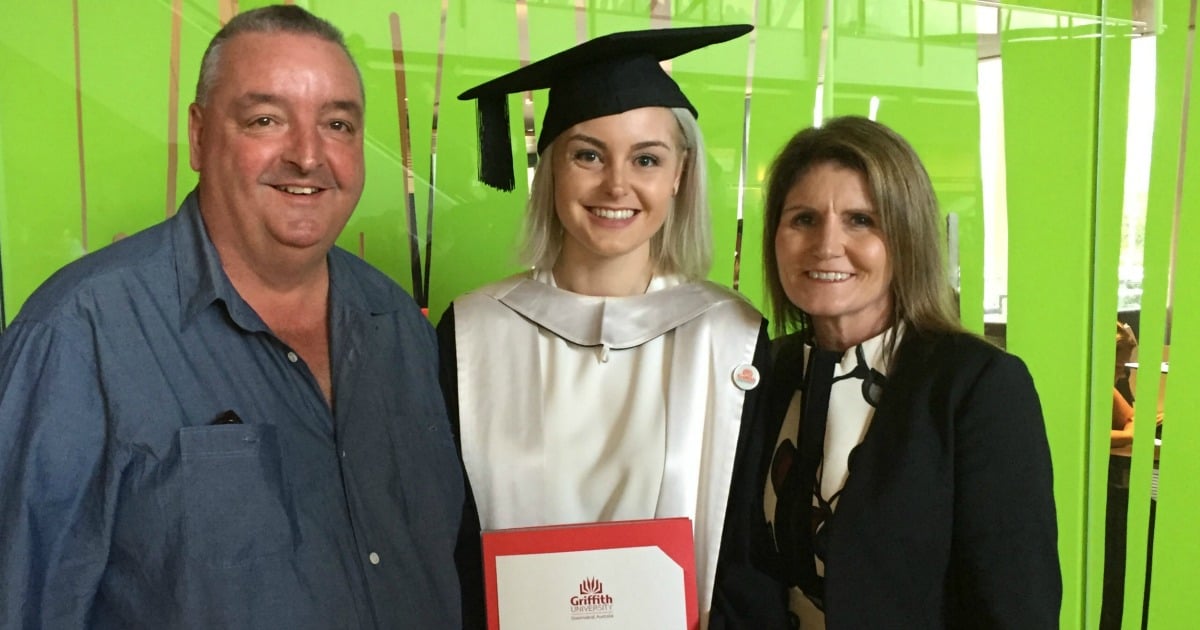 Courtney with her parents at her graduation. Source: Supplied
An MRI revealed a 12mm cyst on the pineal gland in the middle of Courtney's brain, "roughly two-and-a-half times the size of the gland it's on," she said.
The pineal produces melatonin, a serotonin derived hormone which controls sleep patterns.
While her doctor told her it was nothing to worry about, the debilitating symptoms persisted. She pushed to have further tests, which she said revealed unidentified masses on the cyst.
A month after her graduation, Courtney went to see a neurosurgeon who told her her case was "too complex" to operate on.