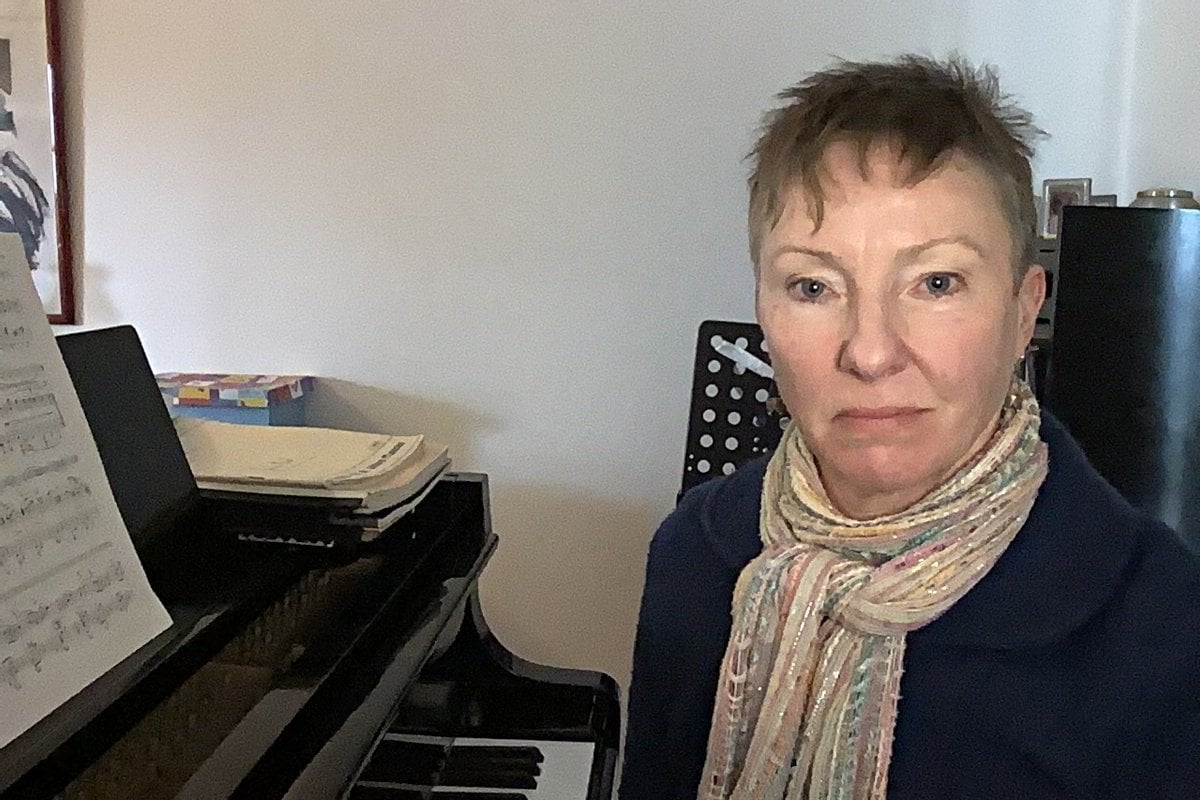 Pre-brain injury, I was a classical pianist. An accompanist and coach. I played for auditions, exams, recordings, concerts, classes at Melbourne University, the Australian National Academy of Music. 
And I was good.
The man who hit me eight years ago was driving his friend's car, which he'd borrowed for the morning. His friend worked in Brunswick, so he'd picked up the car and was on his mobile phone to the same mate when he crossed the Upfield bike path.
There were lights at the crossing, which he claimed he didn't see. Too busy talking on the phone. The lights were red, and he hit something. 
It was me, riding my bike across the road on the way to play for Performance Class at Melbourne Uni. 
He was cut off from his friend by the impact and so had to ring him back.
Watch: How to improve your daughter's body image. Post continues after video. 
There were other people on the bike path and cars stopped at the lights going the other way, so there were witnesses. Someone called an ambulance and the police. The driver was too busy talking to his mate. The policeman told me later that when he arrived on the scene and saw me; he was fairly certain I was dead.
I was taken by ambulance to Royal Melbourne Hospital which was in the next suburb. I was lucky to be treated so quickly.
I had a subdural haematoma, just like in all those soaps: a broken pelvis, completely torn tendon in the right shoulder, a few broken ribs and a collapsed lung. And, I found out much later, a brain injury. 
I was in a coma for three weeks. I have no recollection of my time at Royal Melbourne, but I was in intensive care for about a month. I was given a tracheotomy, had a blood transfusion, and I swelled up like a balloon from all the drugs I was given.