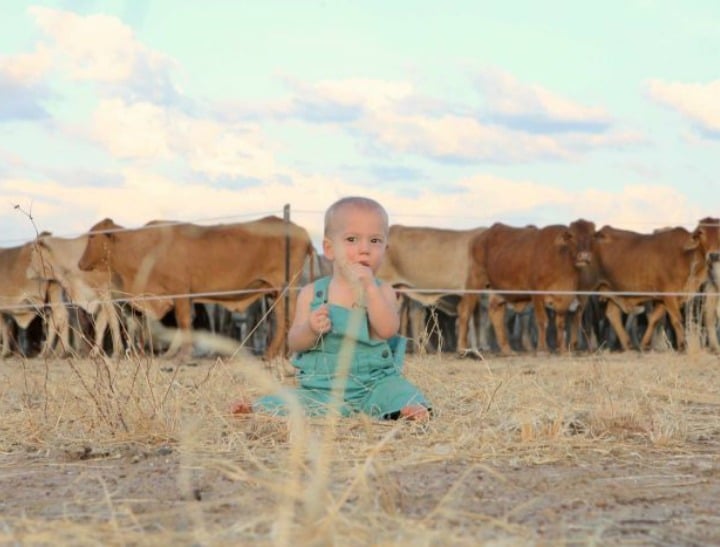 By Kirstin Murray
Regional communities are being advised to chlorinate their house water after a third child death from a "brain-eating parasite".
The amoeba, Naegleria fowleri, thrives in warm fresh water across large parts of inland Australia.
While authorities say infection is very rare, medics warn survival is even rarer.
"It causes catastrophic meningitis encephalitis, and by the time these kids are diagnosed the treatments are usually ineffective," public health physician Dr Steven Donohue said.
"We think that probably 98 per cent of cases die even in the best of hands, even in the most modern intensive care units."
One-year-old Cash Keough, from Judith Royl station in north-west Queensland, died in April this year.
Watch Jodi Keough discuss Cash's life and his tragic death below (post continues after video).
While his parents are yet to come to terms with their loss they felt compelled to share their experience on Australian Story, in a bid to warn other families of the potential dangers.
"We owe it to him to let people know," Cash's father Laine Keough said.
"You don't want this to happen to another family."
The toddler's mother, Jodi Keough, suspects he was infected while playing with a garden hose filled with untreated water.
"That day always stands out in my mind because I insisted all three of my kids have a hose each to play with, thinking I was being a good mum," Ms Keough said.
"But I was actually putting my kids in some form of danger."