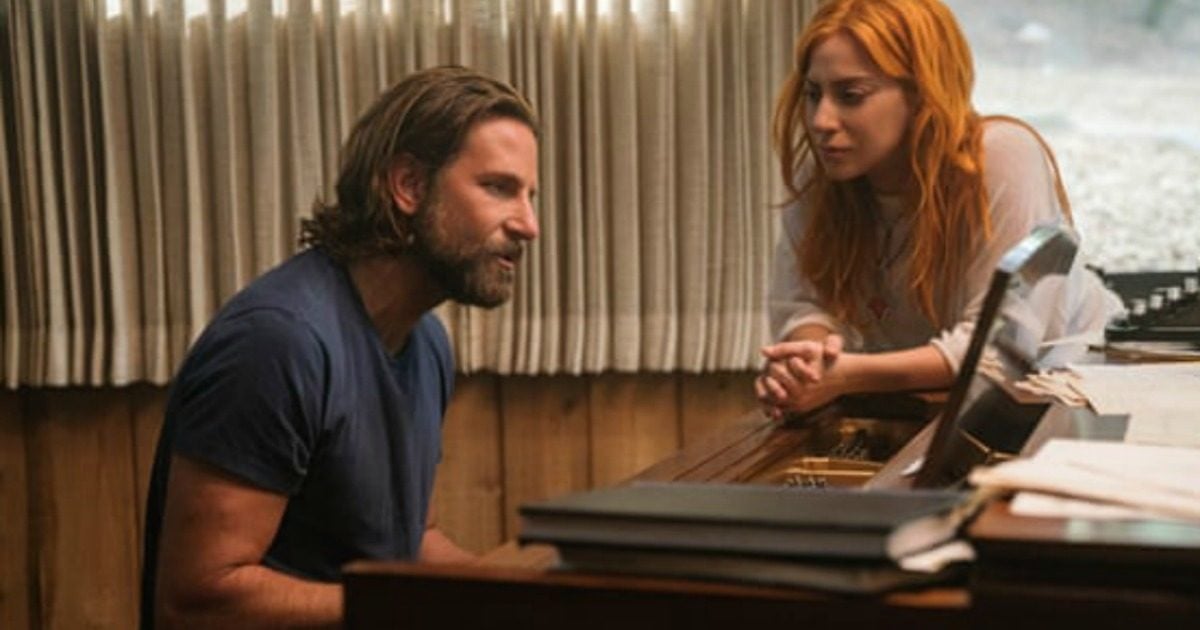 Note: This article contains spoilers for A Star Is Born. 
One of the most moving scenes in A Star Is Born takes place inside a rehabilitation facility.
Bradley Cooper's character Jackson is seeking treatment for addiction after a mortifying moment on a national stage that leaves the audience – both the fictional one, and the real one – stunned.
Now sober, Jackson is visited by his wife Ally (Lady Gaga), and they talk about the little things, like her work, his new-found interest in swimming, and their dog.
But in the room with them, there's a feeling that won't go away. It's too scary to confront directly, but everything else is trivial in comparison. It looms heavily between them, until finally, Jackson moves in the direction of acknowledging it.
Just weeks prior, his character followed Ally on stage at the Grammy's while she won the award for Best New Artist, and entirely intoxicated, started urinating in his pants. It was public, it was shocking, and it was humiliating.
When he goes to apologise to Ally, the rugged, charismatic, masculine character breaks down, unable to speak through his tears. His breathing changes, his demeanour changes, and he splutters, "I embarrassed you."
A few breaths later, he manages to get out the words, "…your dad," referring to the way Ally's father chastised him after the incident.
Ally holds him, telling him that she doesn't care. But as much as Ally's opinion means to him, it's clear that her comfort doesn't have the power to change how he feels about the incident and how he feels about himself: Pure, unbridled shame.
There is perhaps no emotional experience as painful and as dangerous as shame.
Shame, as opposed to guilt, involves complete self-condemnation and feelings of disgrace. When we're ashamed, we don't believe we've done something bad, we believe we are bad.