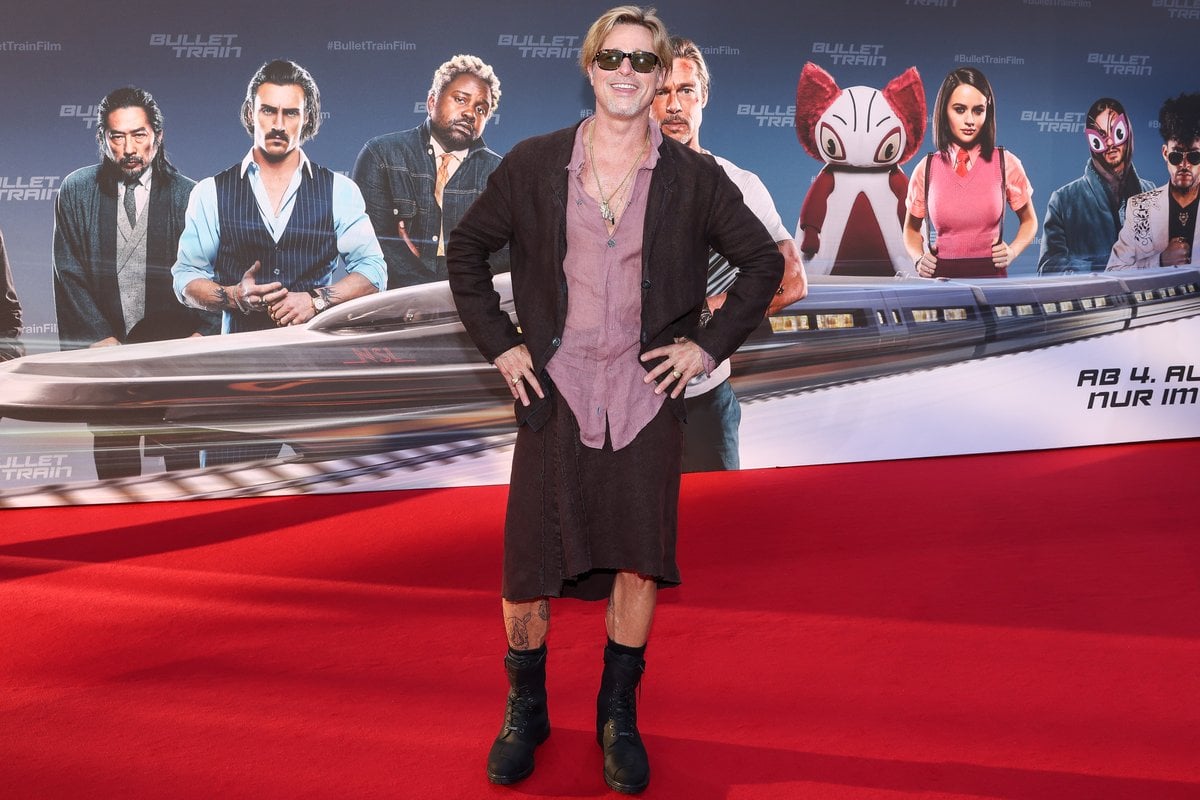 Pete Davidson, Oscar Isaac, and now Brad Pitt. 
In recent years, these male celebrities have ditched the typical suit and worn skirts to some of the biggest events - Pete Davidson wore one to the 2021 Met Gala; Oscar Isaac wore one to the premiere of his series, Moon Knight; and most recently, Brad Pitt wore one to the Berlin premiere of his latest film, Bullet Train.
It's been the talk of the pop culture and fashion zeitgeist, and for good reason.
This week, on Mamamia's weekly fashion podcast, What Are You Wearing?, Deni Todorovič (whose pronouns are they/them) shared their perspective on these famous men de-gendering fashion, and why two things can be true about it.
Prefer to listen? Find the full episode of What Are You Wearing? here. Post continues after audio.
One of the first "moments" where an A-list male celebrity de-gendered fashion was Harry Styles - wearing a dress by Gucci on the December 2020 cover of US Vogue.
As Deni said on the podcast, the cover was divisive - you had people cancelling their subscriptions who didn't like it, and you also had men - primarily Gen Z - leaning into it, painting their nails, and wearing pearls, skirts and dresses.
It was the first time a "straight male celebrity" wore a dress on the cover of a mainstream magazine, when traditionally it was Black and trans humans being the pioneers in breaking the mould with gender and fashion.
One comment that stood out to Deni at the time was made by non-binary creator Alok Vaid-Menon, who said the cover is going to be instrumental in reshaping people's minds.