After two years of marriage and six children together, Brad Pitt and Angelina Jolie separated in September 2016.
Naturally, the tabloids reported that the first thing the 'newly single' man went out and did (aside from covering himself in sand for a GQ cover out in the desert) was get it on with a number of co-stars and 'former flames'. OF COURSE.
'Cheating on Ange' with Marion Cotillard. 'Reigniting an old flame' with Gwyneth Paltrow. 'Getting flirty' with Elle Macpherson. 'Cuddling up' to Kate Hudson.
All talented, successful women who just happened to be photographed in the vicinity of the 53-year-old.
And now, Sienna Miller.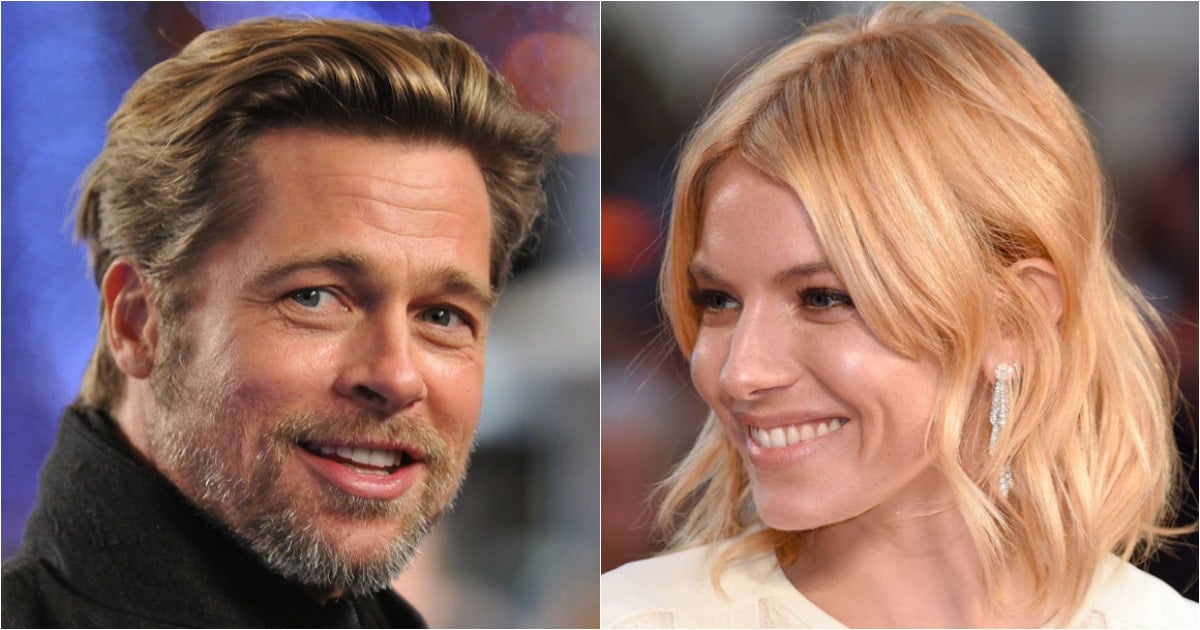 Speaking to ET at the April premier of her film, The Lost City of Z, Sienna spoke of Brad as a "very handsome producer" while discussing his work as the movie's executive producer. In the same breath, the actress also credited his professionalism in conceptualising the book into the movie.
Next thing you know, the pair are 'spotted' engaged in some 'serious flirting' at a private dinner held for the film's cast and crew. Page Six Spies (yes, actual spies....) confirmed both were 'heavily enjoying each other's company' and 'were talking to each other all night', to which the British actor said, "I'm not going to even dignify it with a response. It's predictable and silly".