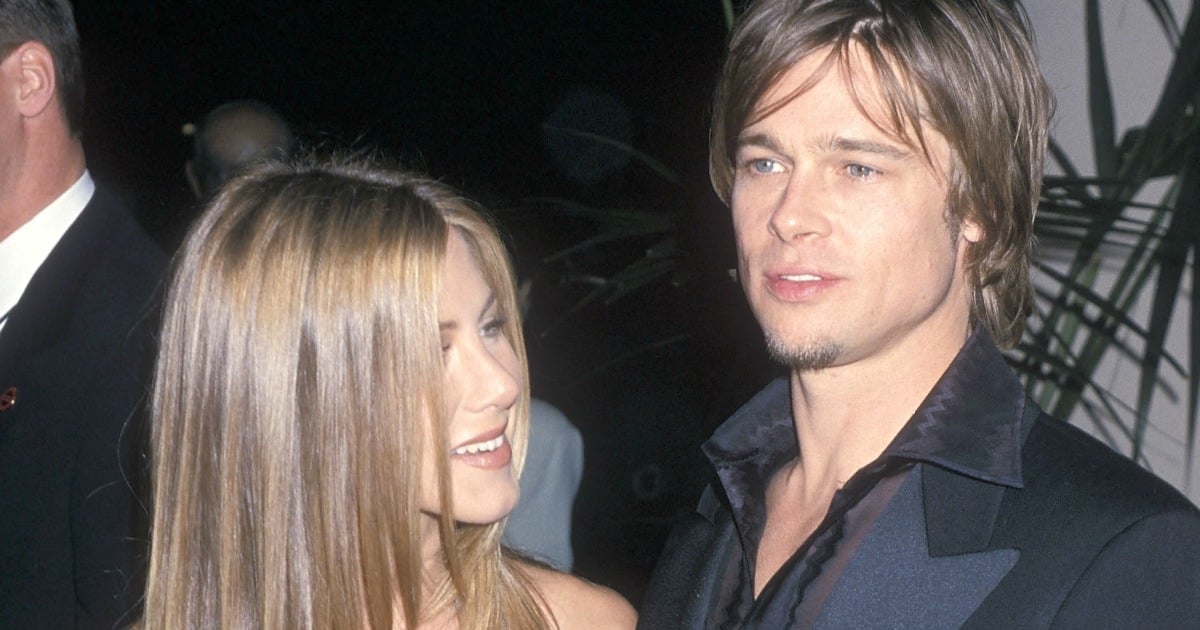 The news broke earlier today: love is dead. Or, to rephrase, Angelina Jolie and Brad Pitt are calling it a day.
L.A. responded with a literal earthquake.
And moments later, Jennifer Aniston started trending. Because we just can't let this thing go.
It has to be said, it's a great excuse to go wild with the Rachel Green GIFs. Which is exactly what the internet is doing:
Brad and Angelina separating and Jen is like pic.twitter.com/c4PKD0tE4w

— Bea (@theonewithbea) September 20, 2016
Meanwhile.. #Brangelina pic.twitter.com/v6r1QBQjC3

— IslaTheGreat (@IslaAltamirano) September 20, 2016
Meanwhile…. #Brangelina #ChinChin pic.twitter.com/u7DVcs9wPX

— Steph and Dom (@stephanddom) September 20, 2016
And other brilliant visual jokes.
Angelina and Brad: we ask you to respect our privacy during this difficult time

Jen: pic.twitter.com/A1qqebVwJv

— Joe (@joebaynton) September 20, 2016
But really guys, come on. It must be tiring to be constantly linked to your ex like this. (Sorry, Tom Hiddleston, this is your destiny.)
Or as someone else put it:
Y'all really think Jennifer Aniston has even heard about Brangelina's divorce while swimming in her Scrooge McDuck vault of Friends coins?

— Ira Madison III (@ira) September 20, 2016
It's not like she's been rubbing her hands over a cauldron this whole time, waiting for the Brangelina castle of dreams to crumble and for her dish of revenge to be served very cold.
She has buckets of awards, important public statements, beautiful houses, and Justin Theroux to keep her busy. She is so very done with the public vortex that is her very-ex and his love life.
Listen: Mamamia Out Loud dissects the breakup. Post continues below. 

Why do we need to bring her into it? Is it:
A) Because we're still reeling from the Armageddon that was the original Brangelina press frenzy, and doomed to keep repeating stupid patterns (CC: my therapist)?
OR
B) Because we all remember when Brad Pitt appeared on Friends and even though it was obvious laughs, it felt like the best in-joke ever, and secretly, we really, really want him and Aniston to get back together?
Stop it, either way. Stop trying to make Brad and Jen happen.
(Here's one last Rachel GIF, though. Because there are plenty more GIFs in the sea.)
This post originally appeared on Spring St. It's a happy place for smart women, come say hello.