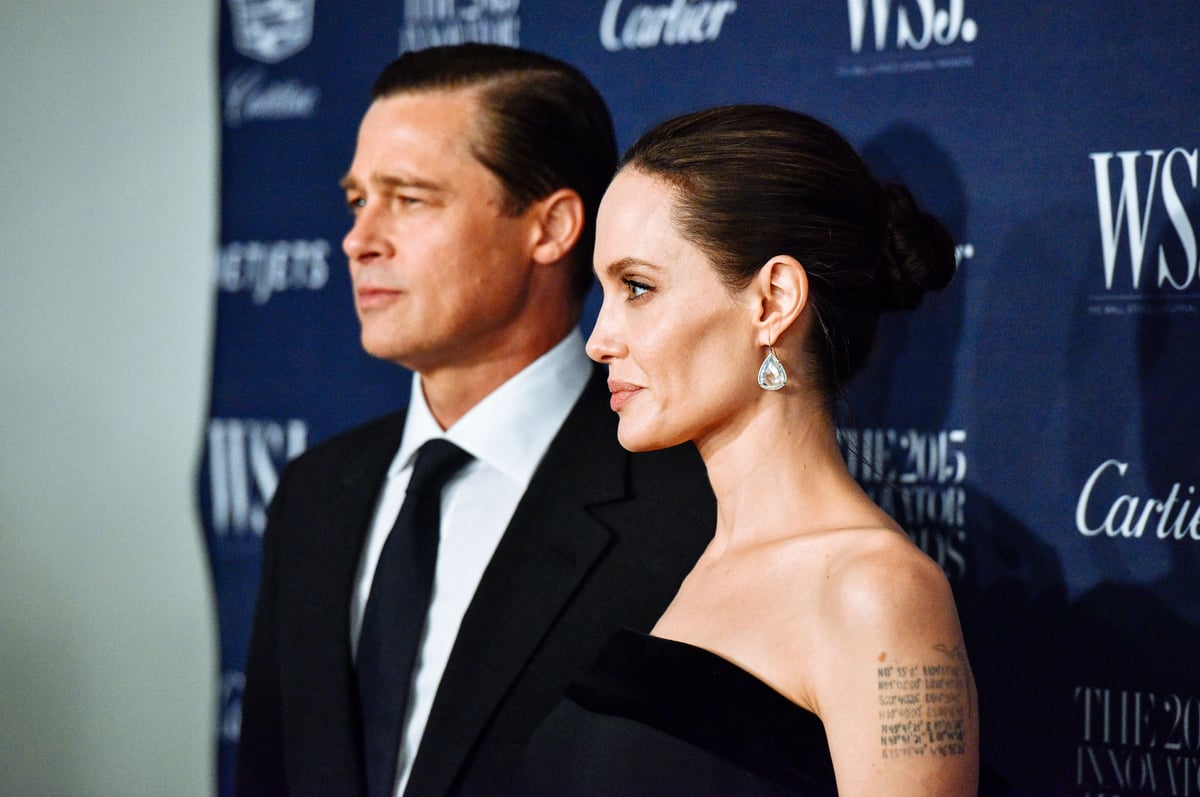 This post deals with domestic violence and might be triggering for some readers. 
Angelina Jolie and Brad Pitt's separation has been anything but a smooth process since it began, back in 2016.
Just earlier this year, Jolie filed new court documents against her ex-husband, claiming incidents of domestic violence. 
According to Us Weekly, the documents, which were filed on Friday, March 12, state that Jolie and their children are willing to offer "proof and authority in support" of these allegations against Pitt. The actress also agreed to provide testimony, along with the "testimony of minor children".
Brad Pitt's 2020 SAG acceptance speech. Post continues below.
And this week, in an interview with the Guardian to promote her new book: Know Your Rights, a guide for young people, the actress shared exactly what inspired her to write the book.
"I've met too many children who live with the effect of their rights being violated – displaced people, young rape victims. I couldn't understand why they were still fighting for basic things that were their rights to begin with. It made me very angry...
"Then I had an experience in the States with my own children and I thought... well, human rights, children's rights," she said.
When the journalist, Simon Hattenstone pressed her on what it was that made her fear for the safety of her children, Jolie apologised: "I... I'm still in my own legal situation... I can't speak about that."
"Nod if you're talking about the divorce and allegations," Hattenstone instructed Jolie, to which the star did. 
Did she fear for the safety of her children - Hattenstone clarified.
"Yes, for my family. My whole family."
While these are serious allegations, a source close to the family suggests Jolie's filing is nothing more than an attempt to "hurt" Pitt. 
"Over the past four and a half years there have been a number of claims made by Angelina that have been reviewed and not substantiated," the source told Us. 
"The children have been used by Angelina to hurt Brad before and this is more of that behaviour. This leaking of documents by her fourth or fifth set of lawyers has been done to hurt Brad."