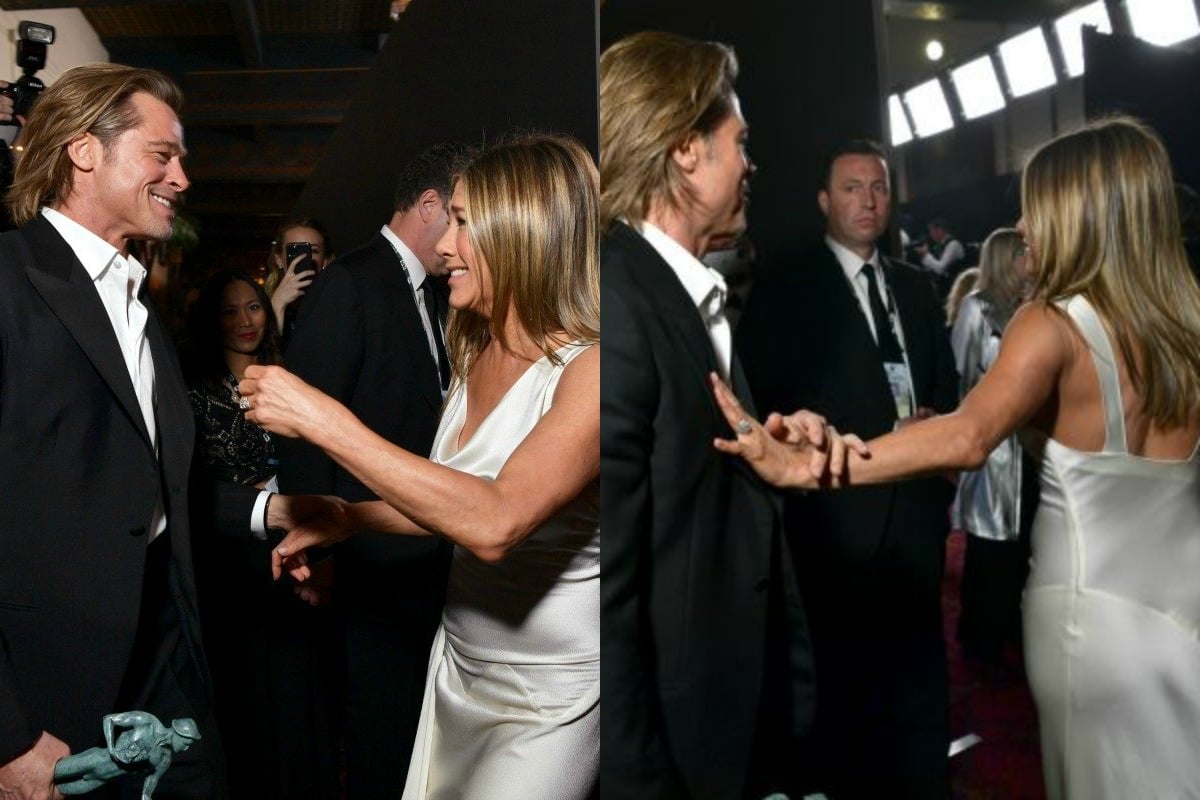 Despite what history may lead you to believe, Jennifer Aniston and Brad Pitt are not in the business of making mistakes.
During their decades spent under the harsh glare of Hollywood, they've both weathered a torrent of personal turmoil and career missteps, yet the ex-spouses still remain bathed in a favourable glow by the public and press alike.
All thanks to a dual publicity strategy that has been carefully rolled out over the years in order to smooth over any negative connotations left behind from their infamous divorce and the introduction of Angelina Jolie into their narrative.
You might not want to admit it, but chances are good that you're probably one of the millions of people across the world who would feel more comfortable reciting Brad and Jennifer's relationship timeline than you would trying to recite your own family history from memory.
They began dating in 1998, after meeting in the classic showbiz way of being set up by their agents, were married in 2000 and their divorce was finalised in 2005.
The kicker to this story is that of course, Brad was photographed with his Mr and Mrs Smith co-star Angelina Jolie in 2005, quietly vacationing together on a beach in Kenya with her young son Maddox. They went on to marry, became parents to six children, before divorcing in 2018.
Listen to Laura Brodnik and Kee Reece discuss all the evidence that Brad Pitt and Jennifer Aniston's reunion is just a clever campaign strategy on The Spill.
Much like the recent photos of Jennifer and Brad happily greeting each other backstage at the 2020 Screen Actors Guild Awards, the sweet family-style Kenya images were no accident.
As seasoned movie stars with experienced and well-paid publicity teams working for them, Brad and Jennifer have always employed the celebrity media trick of keeping their magazine cover stories and interviews aspirational and thoughtful, while at the same time being vague and short on any sort of personal details.
It's the question they've been asked most by media for over a decade, yet you could count up the number of intimate quotes they've let slip about each other and still not run out of fingers.
All the while letting a few well-placed photos do the talking on their behalf.
Much like the introduction of Brad and Angelina's already controversial relationship via seemingly prearranged sweet domestic beach snaps, Jennifer and Brad employed a similar technique in early 2005 when rumours around their marriage first began to swirl.