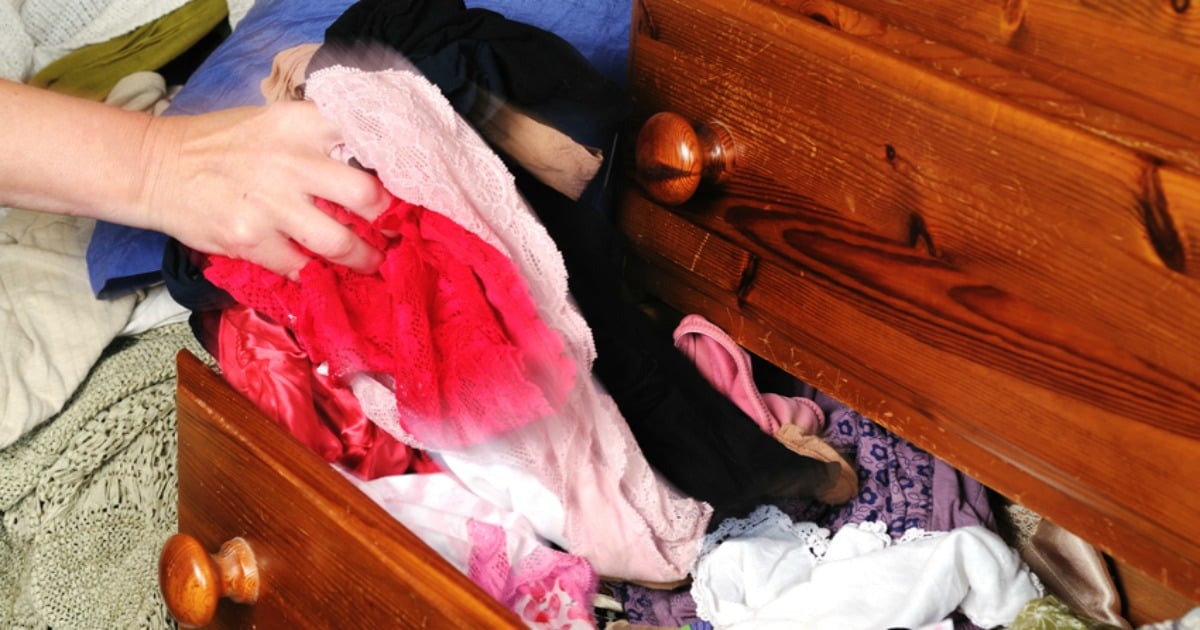 I think there are two types of people in the world.
The first have an underwear drawer filled with neatly folded matching bras and knickers. They have a bra for every outfit and know exactly what type they need to wear with each dress or shirt.
The second type is more like me. My underwear drawer resembles the rag pile at a local jumble sale. It's jammed and crammed in, a mish mash of colours.
I know why and its not just my lack of organisational skills. I blame my shopping habits.
My underwear purchases are hap-hazardous and ill thought out. Nothing matches, most of my dozens and dozens of bras are older than my children but I only wear about three of them cause the rest don't fit.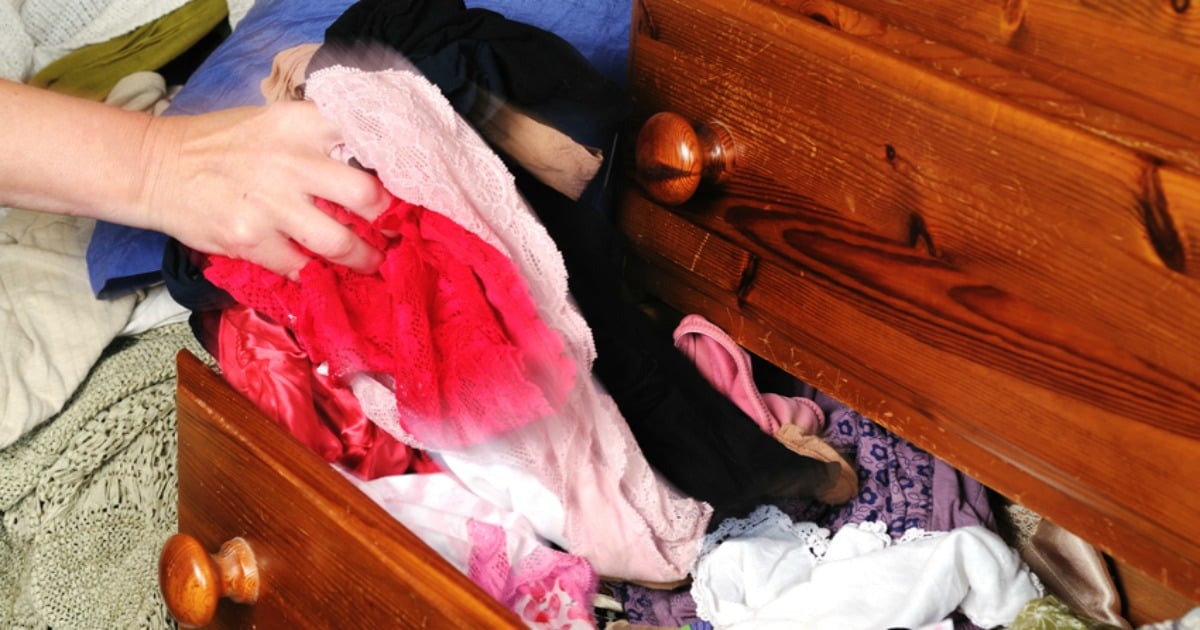 Pretty much what my underwear drawer looks like. Image: iStock.
Cause surely if I was a 10B in 1990 I'm still a 10B right?
And so the three I wear the most are those I know fit, they are soft, comfy, and well loved. Kinda like the lumpy teddy I slept with for 12 years when I was a kid.
The only problem is that these well-worn bras make me look, well, a little like the teddy I had for twelve years, soft, lumpy and slightly misshapen.
I think its time for an underwear drawer makeover.
I know its time to shake things up and I had planned to make it my New Year's resolution but it turns out I can do it sooner with the help of Myer.
In fact, I might just be able to get myself some properly fitted bras just in time for Christmas.