Monday marks two years since 14-year-olds Austin Stephanos and Perry Cohen vanished while fishing off the coast of Florida. And now the tragic anniversary has been marked with a lawsuit.
The pair had taken Stephanos's family boat out by themselves on the morning of July 24, 2015, when an Atlantic storm swept through the region.
Their capsized vessel was found floating off Daytona Beach two days later, but after a 16-day search spanning four US states, no trace of the teenagers was ever found.
Cohen's mother, Pamela, on Friday filed a wrongful death suit at civil court in Palm Beach against Stephanos' relatives, claiming they were negligent in letting the boys take the 19-foot boat out in inclement weather, unsupervised and with no GPS or two-way radio.
According to the woman's lawyer, Guy Rubin, the suit (which names Stephanos' mother, father, stepfather and grandfather) aims to bring closure to Cohen's loved ones.
"It's about finding the truth and teaching lessons about parental responsibility," he told BuzzFeed News. "They desperately miss their son and not having any finality as to what happened to him hurts the most. It just leaves an open wound."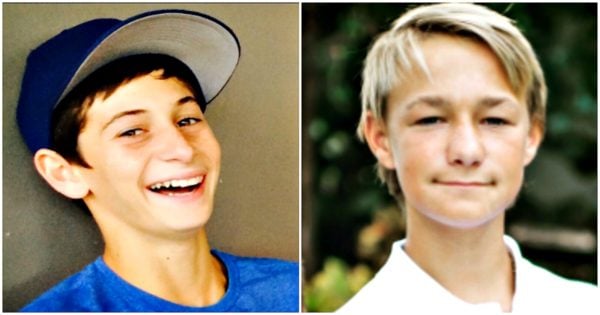 The lawsuit follows a June investigative report by the Florida Department of Law Enforcement, which found there was probable cause to charge Stephanos' mother, Carly Black, with "neglect of a child".
"This egregious lapse in judgement and failure to exercise due care had the effect of culminating in the disappearance of both boys who are now believed to have perished in the mishap," the FDLE report said, according to BuzzFeed News.
The state attorney declined to press charges, citing insufficient proof.
What it's like when a loved one goes missing. Loren O'Keeffe shares her story. (Post continues after podcast.)

According to BuzzFeed News, Mrs Cohen had previously told Black that her son was not to go on the boat without permission, as he did the day of his disappearance.
Mrs Cohen reportedly also claims she was not notified that the boys were missing until 4pm, several hours after the Stephanos family first became concerned about the boys' whereabouts.
"Responsible parents would have checked the weather before letting the kids go out. Responsible parents would have respected the directions and trust given to them by the parents of a child in their custody," Perry's family said in a statement according to The Miami Herald. "Responsible parents have nothing to hide and are fully cooperative and transparent so other grieving parents are not wondering and waiting for questions to be answered."