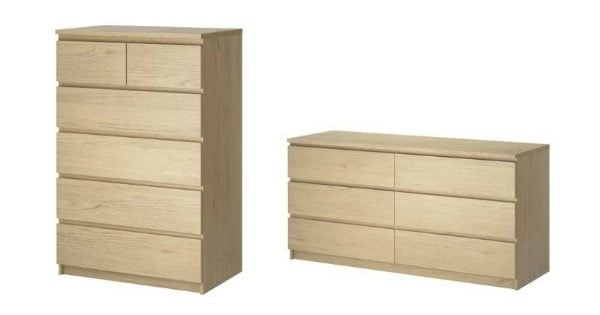 Three families whose toddlers were crushed by top-heavy Ikea dressers will take share in US$50 million ($68 million) as the company pays compensation for their deaths.
Two-year-old Curren Collas was killed in February 2014 after pulling a six-drawer dresser onto himself while trying to climb it in his home in West Chester in Pennsylvania, US news website Philly.com reports.
In a similar accident, Camden Ellis of Snohomish, Washington, was crushed when a three-drawer dresser fell on top of him. The two-year-old spent four days on ventilator before he died in 2014.
In 2015, 22-month-old Minnesota boy Theodore McGee was killed when a six-drawer dresser bought by his parents fell on top of him.
All three deaths related to dressers from Ikea's Malm range – half of which has since been recalled.
The compensation to the victim's families comes after each filed wrongful death lawsuits against the company – claiming Ikea had known for years about the danger, but continued to sell the dressers.
Ikea had initially argued the parents were negligent for not anchoring the dressers to the wall, as per assembly instructions, but later settled out of court.
In addition to the compensation to the victim's families, the furniture makers also agreed to donate $140,000 to a Chicago charity that promotes tip-over awareness as well as $70,000 to the three boy's hospitals in communities where the boys lived.
Mother to Curren, Jackie Collas, told Philly.com she was relieved the legal fight was over, but shared it had not brought her closure.
"Your life, it will always be cut in half," Ms Collas said.
"Even if I live until 100, it's going to be before Curren and after Curren."
Similarly,  Ted's mum Janet McGee said the money won could never be enough.
"This has been a tragic, heartbreaking season for us and our family, and no amount of money will make up for the loss of our sweet little boy," Ms MGee said in a statement.