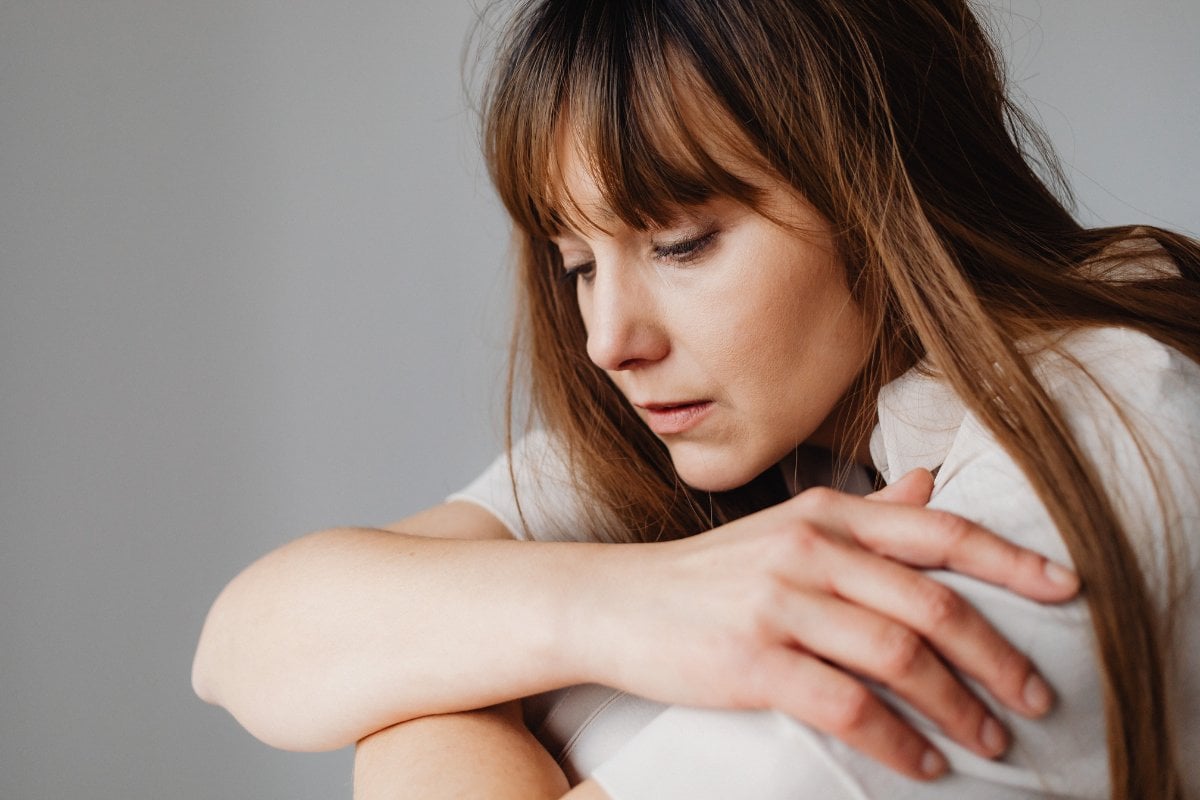 I'm not one to have regrets. In that whole, everything-happens-for-a-reason-don't-look-back kind of way. 
But there is just one thing. And it's not something that I did, but wish that I had done. Something that I stew over in the early hours of the morning when I can't sleep. Or work myself up about when thinking in the shower. 
And it's not a good thought. What I wish I had done wouldn't have been a nice thing to do. But I can't escape it. Because 10 years after the event, I'm still mad.
While you're here, watch the 4 relationship red flags showed through texts. Post continues after video.
I was 23 and in my second ever real relationship. We'd been through the highs and lows, and I'd moved to the other side of the country to be with him. He was my everything. 
Until one morning when I was lying in bed next him and did the unthinkable. 
For the past few days, something had been tugging on my conscious, niggling away, and I just knew something was up. He'd had lunch with a friend that Wednesday. A little mid-week catch up. Except I hadn't heard of her before and he'd mentioned it ever-so nonchalantly. Casually, as if it was nothing out of the ordinary. They were "just friends" after all. 
Except I had this gut feeling. Something wasn't right. So, while he slept soundly in my bed beside me, I checked his phone.
And there sitting in his inbox was a message from her. 
The girl he'd had lunch with. 
The very same girl who's vagina I was now looking into. Her fingers inserted. The camera facing up. Her face in the frame.
Bile rose in my throat as blood drummed in my ears, my vision narrowing as my heart raced, beating through the wall of my chest.
I remember running through my options, well aware that I shouldn't even have looked through his phone in the first place. But in a blink, I'd rolled over, and before I'd thought it through, I woke him up in a voice that didn't sound like mine.