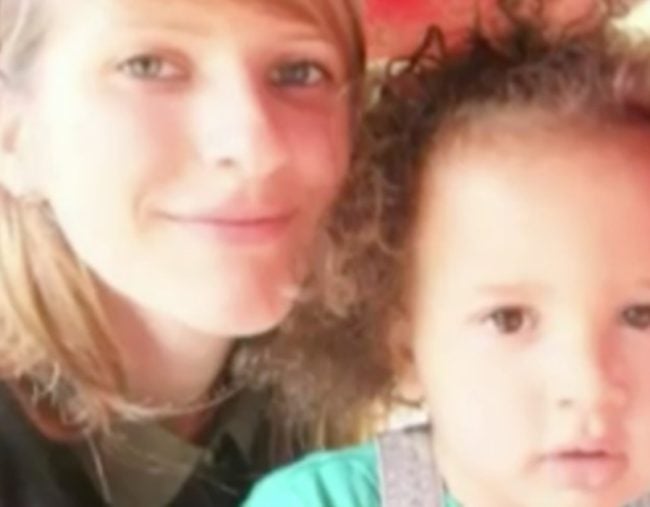 Warning: This post discusses violence, and may be distressing for some readers.
Alex Malcolm was five and walking through a London park with his mum's boyfriend, Marvyn Iheanacho. They were going to pick up a DVD, Iheanacho had told the boy's mother.
It was November 20, about 6pm, and cold. The boy was wearing a red puffer coat with a fur hood. Somehow, he lost his shoe in the leaf litter and 39-year-old Iheanacho lost his temper.
Now, the 39-year-old, who has a history of domestic violence, has been sentenced to life imprisonment for the boy's murder, The Sun reports.
"I love Alex with all my heart and miss him deeply," Alex's mother Lilya Breha told Woolwich Crown Court yesterday. "He was beautiful, shy loving and caring. He was the first person I truly loved."
The grieving mother had no idea of her partner's dark history prior to the trial.
Witnesses told the court they heard a male voice in the park, screaming about a lost shoe. The boy's voice could also be heard, quietly saying 'sorry' over and over again.
A short time after, another witness saw the pair. Iheanacho was sitting on a park bench, talking on the phone, while Alex lay next to him. Motionless, his arm dangling over the side of the wooden seat.
The child had been bashed. He suffered a fatal brain injury, as well as internal bruising to his stomach and visible bruising to his face and neck.
The autopsy concluded that Alex had been kicked, stomped on or punched in the abdomen, The Sun reports.
Still, Iheanacho didn't take the unconscious boy to hospital. Instead, he taxied home where he was confronted by the boy's mother.
He bashed her, too.
When Breha tried to call an ambulance, Iheanacho reportedly kneed her in the chest, jumped on her back and tried to choke her. It was only when Alex turned blue, that he allowed Breha to call emergency.
The boy died two days later in hospital and one of his shoes was found in the park's play area by police.
"Every single day I cry, thinking about him, I ask God to take me too, or not to wake up from my sleep so I can hear his voice again," Breha told the court.
"He was my strength and purpose for living. My entire life feels silent without him it it. He was bubbly. He was just perfect you know, he was a really, really special little boy."
Iheanacho received a life sentence and will spend a minimum of 18 years behind bars.
If you or someone you know is in need of help, please call the National Sexual Assault, Domestic and Family Violence Counselling Service on 1800 RESPECT.
Why it's never okay to smack a child.