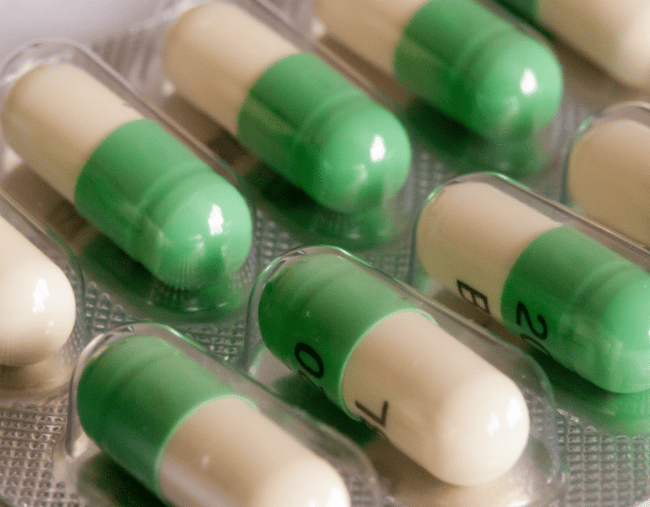 A NSW toddler likely died due to a powerful antidepressant being given to him while his mother was out shopping, an inquest has heard.
Twenty-one-month-old Jordan Thompson was accidentally or deliberately given the lethal dose of Amitriptyline, said Chris McGorey, counsel assisting the coroner, on Friday.
He was making closing submissions at Glebe Coroner's Court at the resumed inquest into the death of Jordan in Singleton in 2005.
Mr McGorey said although police had been told Jordan was found face down in the bath, it was unlikely drowning alone was the cause of his death.
He said it was more probable the boy died due to a lethal dose of the antidepressant – which could be used to induce sleep – or drowned due to the drug's effect.
"It would be a remarkable coincidence for Jordan to become submerged in the bath on the very day he has a drug in his system," he said.
"It beggars belief."
The inquest heard Jordan had been in the care of Cecil Kennedy, the boyfriend of his mother Bernice Swales, while she was out food shopping on the day he died.
In an interview with police, Mr Kennedy said he put Jordan in the bath and left him for 90 seconds after the boy woke up from an afternoon nap covered in urine, the inquest heard.
When he returned he found the toddler face down in the water, he told police.
Jordan's mother arrived back at the home soon after to find Mr Kennedy performing CPR.
Ms Swales then picked up her son and ran to the nearby hospital, Mr McGorey said.
His eyes were flickering and rolling around and his body was going limp.
Efforts to resuscitate Jordan at the hospital failed and he died at about 6.30pm.
A post-mortem revealed significant amounts of anti-depressants in his blood.
"I would like answers. I would like to know the truth one day. Exactly what happened and how that medication got in my son's system," Ms Swales said outside the inquest on Friday.
"I want justice for my son."
Mr Kennedy denied giving Jordan any of the antidepressants, even though a packet of the prescription-only drug was found by police on top of his wardrobe, the inquest heard.
Mr McGorey told the court Cecil Kennedy's creditability was questionable.
He said Mr Kennedy had told police he only left Jordan for a short time while in the next room, but evidence later revealed he left the building for an extended period to use a public telephone to call another woman he was also in a relationship with.
Both Jordan and Mr Kennedy's DNA had also been found on the blister packet of Amitriptyline discovered by detectives, he said.
There was also evidence Mr Kennedy had returned to his home following Jordan's death and moved the drugs after they were found in the toddler's system.