A two-year-old Queensland boy is fighting for his life after being bitten by a taipan in his backyard.
Suffering cardiac arrest after being bitten three times by the snake, Eli was declared dead for six minutes before eventually being resuscitated by paramedics and taken to hospital in Brisbane on 26 September.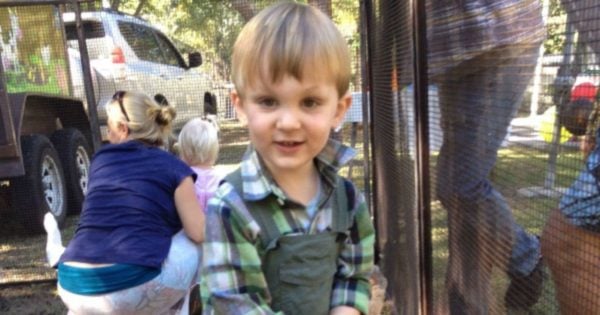 Eli, the young boy bitten by a taipan in Queensland last month. Source: GoFundMe.
Considered the world's second most venomous snake, experts believe the taipan was in the family's Agnes Water's backyard hunting food when it attacked Eli, who was collecting egg's from the family's chook pen.
"It was tragic," Sunshine Coast Snake Catchers 24/7 staffer Richie Gilbert told The Daily Mail.
"The snake would have probably had its head in a hole looking for rats or mice. They are a shy but they can strike repeatedly and very quickly if they feel threatened."