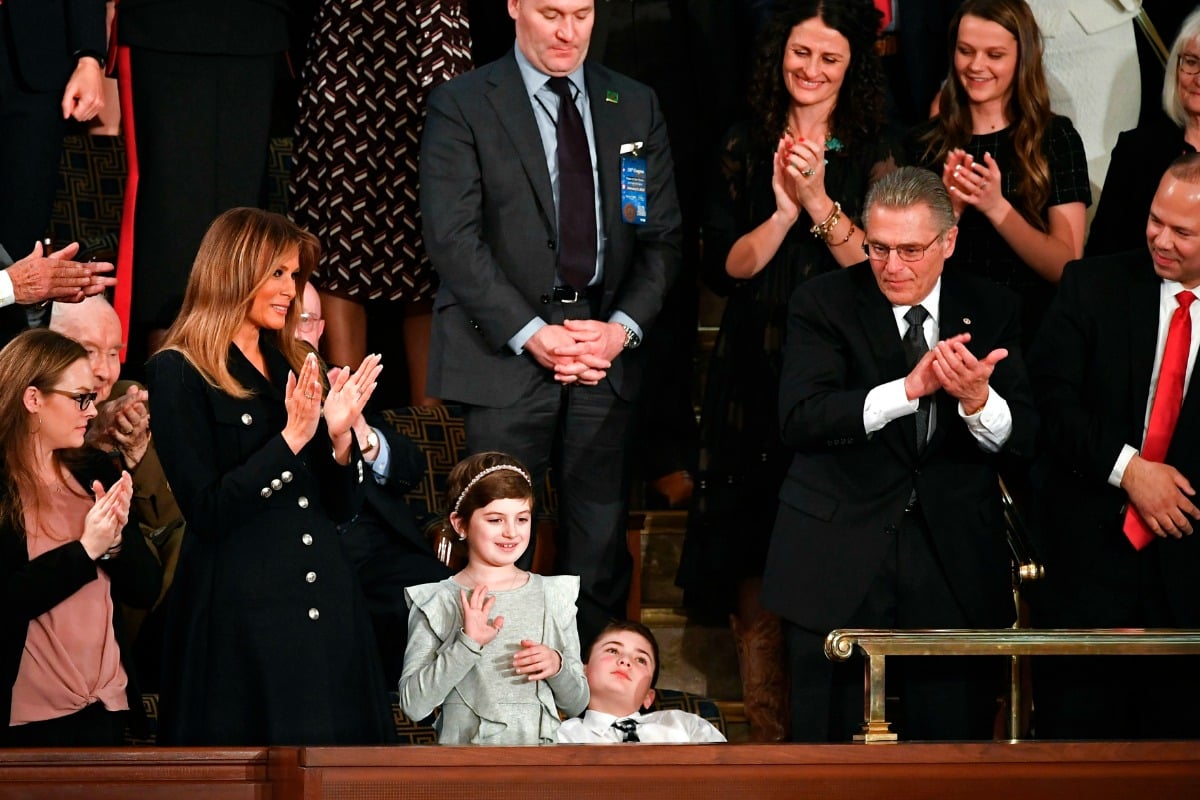 Donald Trump gave his most presidential-sounding State of the Union address yet, but all the people of the internet are concerned with is the 11-year-old boy who fell asleep during it.
Joshua Trump, who is not related to the US president, stole the attention when he nodded off during the 82-minute speech. Which maybe we shouldn't be so surprised about because what 11-year-old (or… anyone) could possibly sit through an 82-minute speech?
Of course, people on Twitter had their own interpretations, phrasing the nap as an act of defiance.
Joshua is my favorite Trump #SOTU pic.twitter.com/J4kFS0sRvt

— Lisa Rivera-Hensley (@LisaDarling79) February 6, 2019
JOSHUA TRUMP RULES pic.twitter.com/Opc88adMfB

— Josh Weinberg (@josh_weinberg) February 6, 2019