A week ago, in two separate Australian homes, across two separate states, there were five little children being tucked into bed by the men they love most: Dad.
Snug under their doonas, there was no way to predict their innocent lives were about to be shattered.
Tonight, these same five little children won't be getting a goodnight kiss from their fathers, because of two random acts of violence.
The kind of senseless acts committed by the men who prowl our nightmares. Acts that don't even take a minute, but leave behind crushing consequences.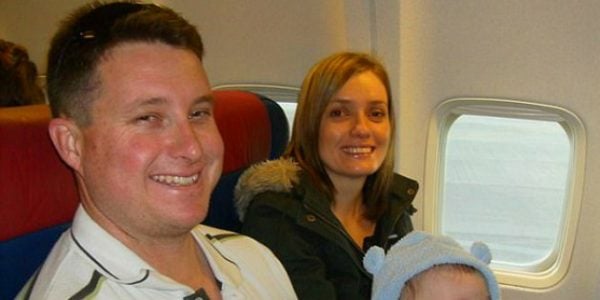 On Monday afternoon Brett Forte, a 37-year-old policeman from Queensland's Toowoomba, was fatally shot in a spray of bullets by a crazed gunman. Brett had been following the man, wanted for questioning, in a low-speed car chase.
Then he was ambushed. The killer stopped suddenly, stepped out of his vehicle, and showered the police car in bullets. Glass smashed. As Brett tried desperately to escape by reversing, he was shot dead through the windscreen. His partner tried to drag him to safety - all while being ravaged by gunfire - but there was nothing she could do.
Brett's murderer, a 40-year-old career criminal with a long history of violent charges to his name, would eventually be killed himself after a 20-hour stand-off with police in Lockyer Valley.
But murder doesn't bring all life to a grinding halt. Days later, Brett's wife Susan, also a police officer, still has to tuck her children in at night. And three little kids will still grow up without their dad.
A day after Brett's murder, 41-year-old heart surgeon Dr Patrick Pritzwald-Stegmann was left fighting for his life after being allegedly king-hit in the foyer of the very hospital he works at in Melbourne's Box Hill.