The Bourke Street mall car rampage that killed five people, and injured many more, after lunchtime on Friday has left countless broken hearts in its wake.
As the city comes to terms with the violent tragedy, hundreds of floral tributes are being laid throughout the CBD, adorned with messages from loved ones, bystanders, and strangers alike.
One particularly heart-wrenching tribute, captured by a Mamamia reporter, comes from a young friend of 10-year-old Thalia Hakin, who lost her life on Friday.
"Thalia, I have had such a good time playing with you after school," the card reads.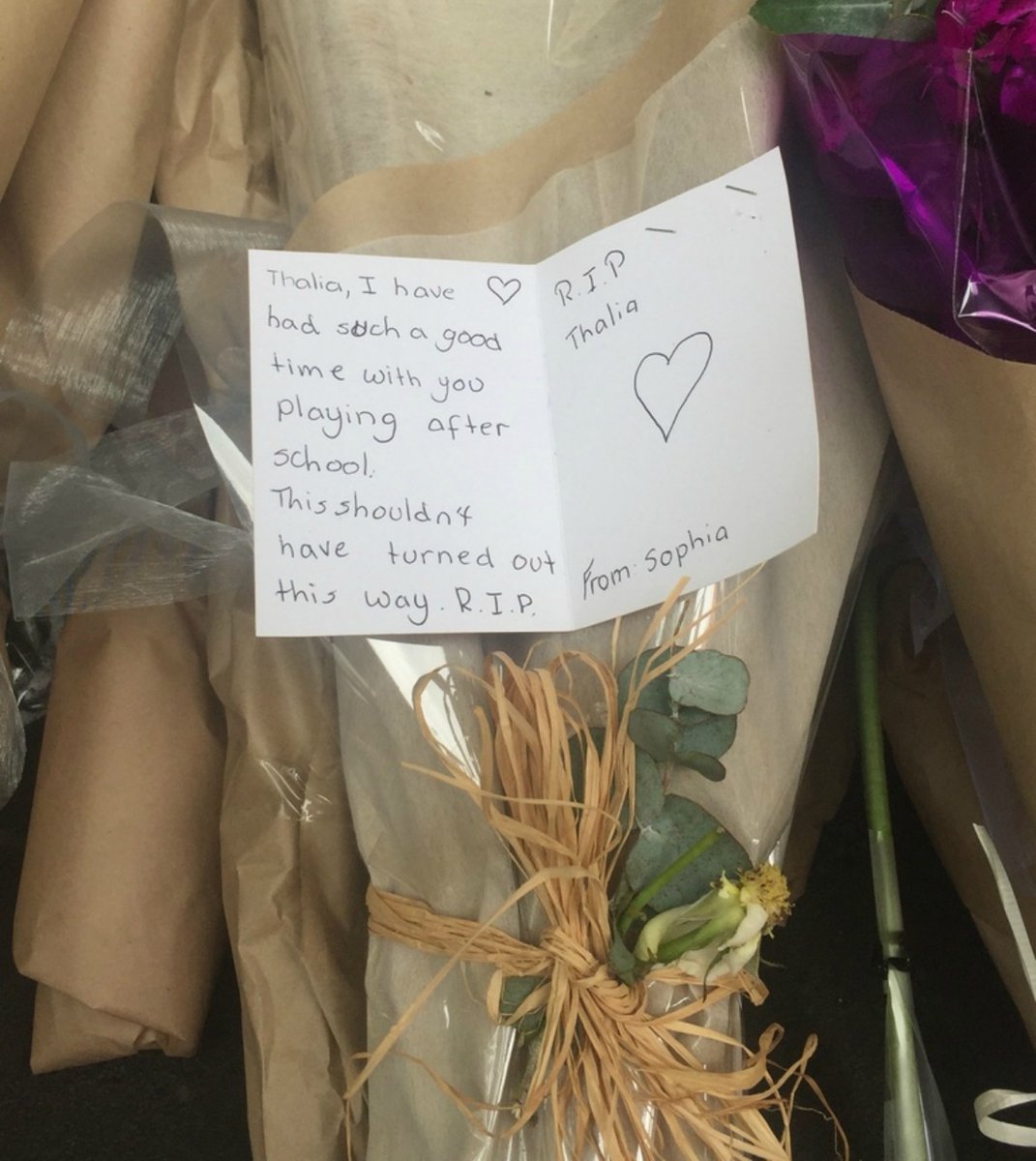 "This shouldn't have turned out this way. R.I.P. From Sophia."
The local schoolgirl had been at Bourke Street Mall with her mother Nathalie and nine-year-old sister Maggie when a car sped along the footpath, ploughing into crowds of pedestrians.