The Bourke Street mall car rampage that killed five people, and injured many more, after lunchtime on Friday has left countless broken hearts in its wake.
As the city comes to terms with the violent tragedy, hundreds of floral tributes are being laid throughout the CBD, adorned with messages from loved ones, bystanders, and strangers alike.
One particularly heart-wrenching tribute, captured by a Mamamia reporter, comes from a young friend of 10-year-old Thalia Hakin, who lost her life on Friday.
"Thalia, I have had such a good time playing with you after school," the card reads.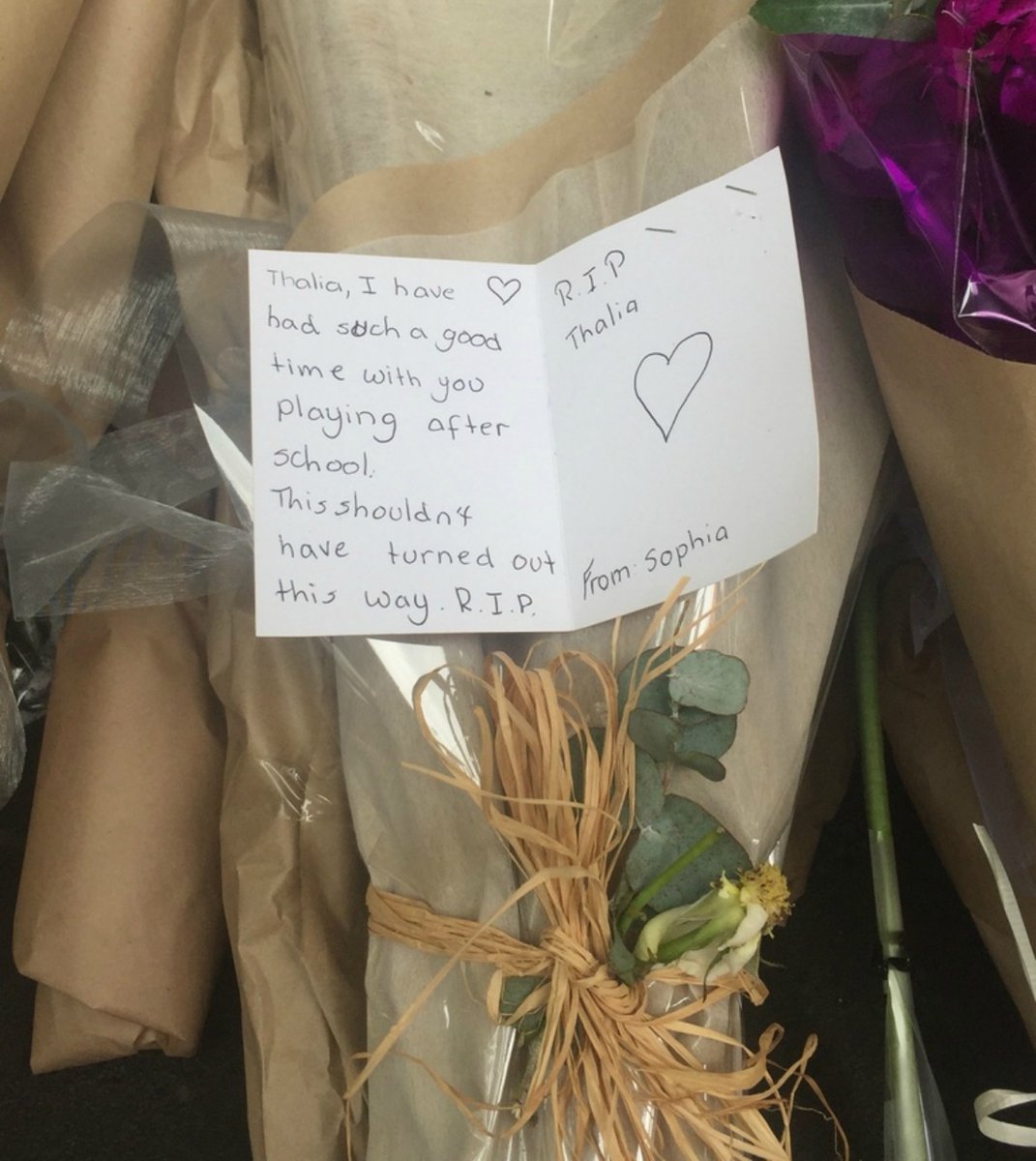 "This shouldn't have turned out this way. R.I.P. From Sophia."
The local schoolgirl had been at Bourke Street Mall with her mother Nathalie and nine-year-old sister Maggie when a car sped along the footpath, ploughing into crowds of pedestrians.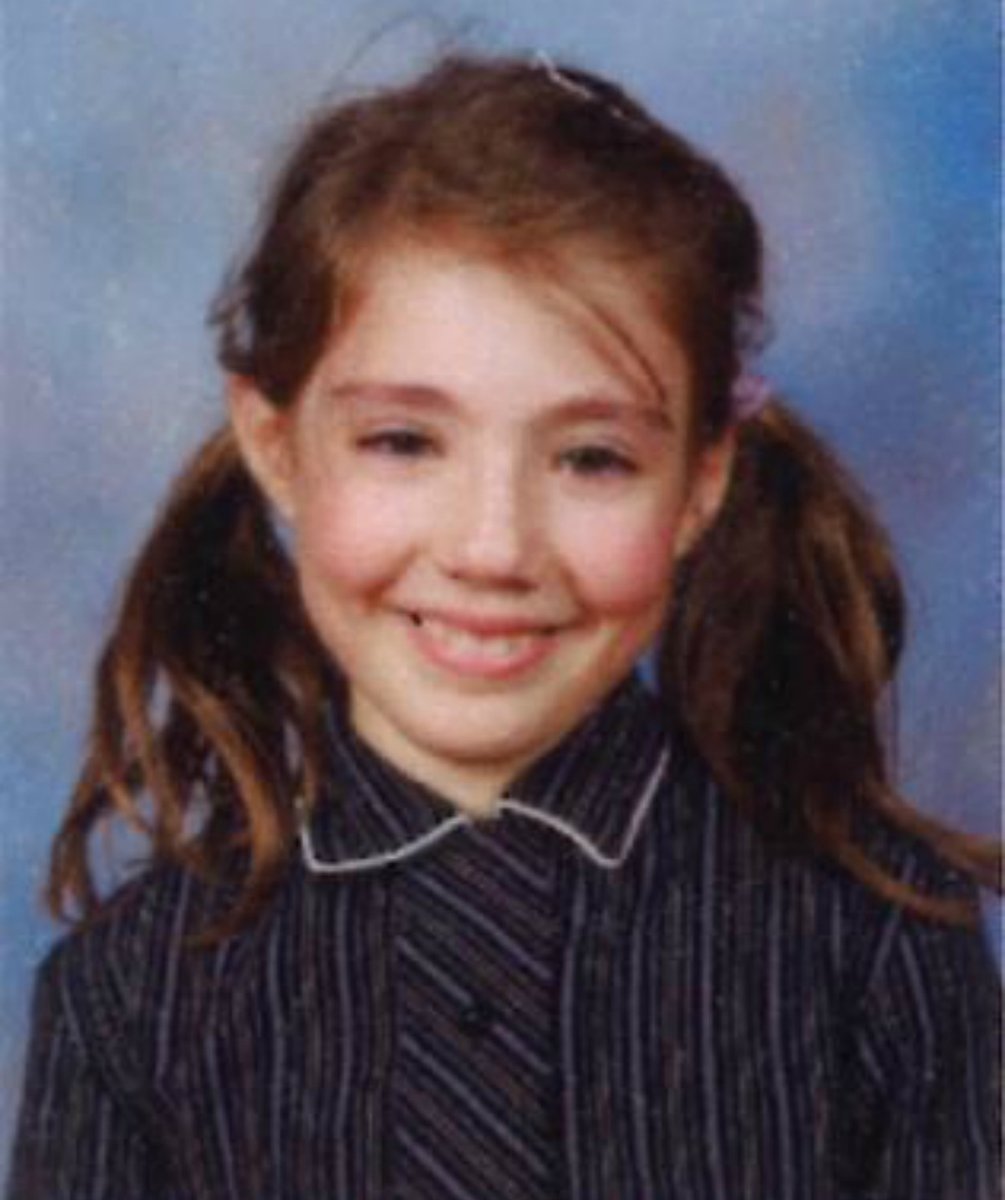 Nathalie and Maggie were both seriously injured in the rampage and remain in hospital; Thalia's father Tony has reportedly been "running between hospitals" to maintain a bedside vigil for both.
The families and friends of 22-year-old Jess Mudie, 33-year-old Matthew Si and three-month-old Zachary Bryant have also shared public tributes to their lost loved ones.
The fifth victim, a male, is yet to be named.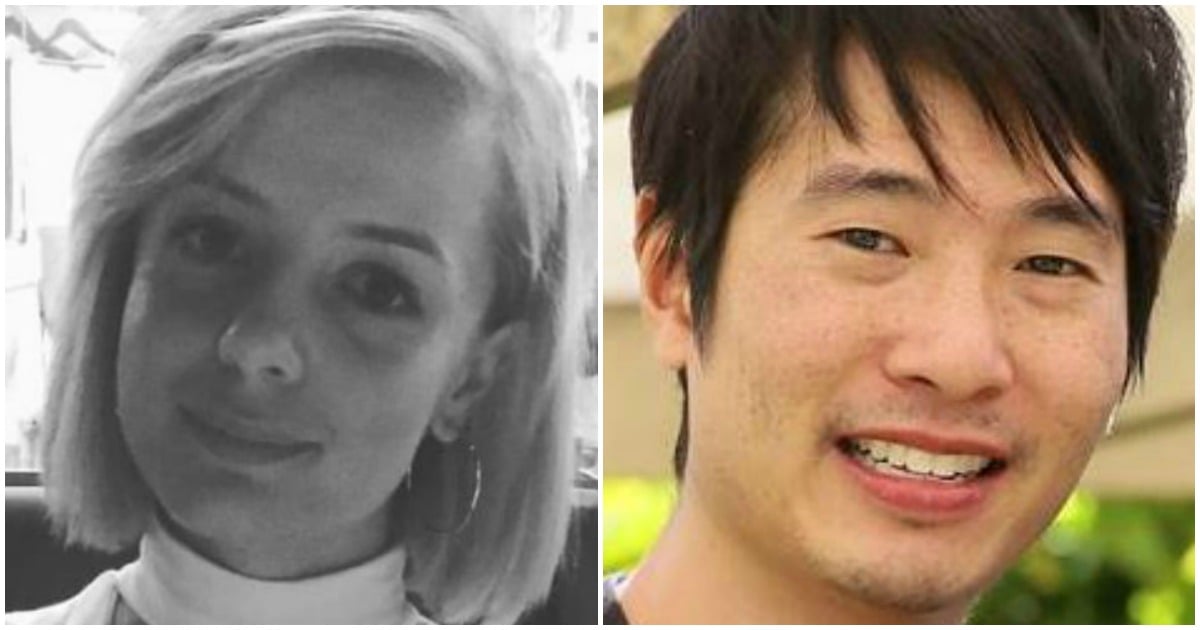 In addition to the beautiful floral tributes around the city, thousands of Melbourne residents gathered for a vigil at Federation Square on Monday night in memory of those killed and injured.
According to the ABC, 15 people injured in the attack are still being treated in hospital, two of whom are in a critical condition. "We have grave fears for their health and wellbeing," Victorian Premier Daniel Andrews said.
Earlier on Monday, the man accused of driving the car in Friday's attack was charged with five counts of murder.
If you'd like to help the families of the victims of the Bourke Street tragedy, the Victorian Government has created a community fund
You can contribute by making a deposit in the following account:
Westpac Banking Corporation
Name of account: Bourke Street Fund
BSB: 033 009
Account Number: 668251
International transfers: Swift code WPACAU2S
You can also call 1800 226 226 for advice.