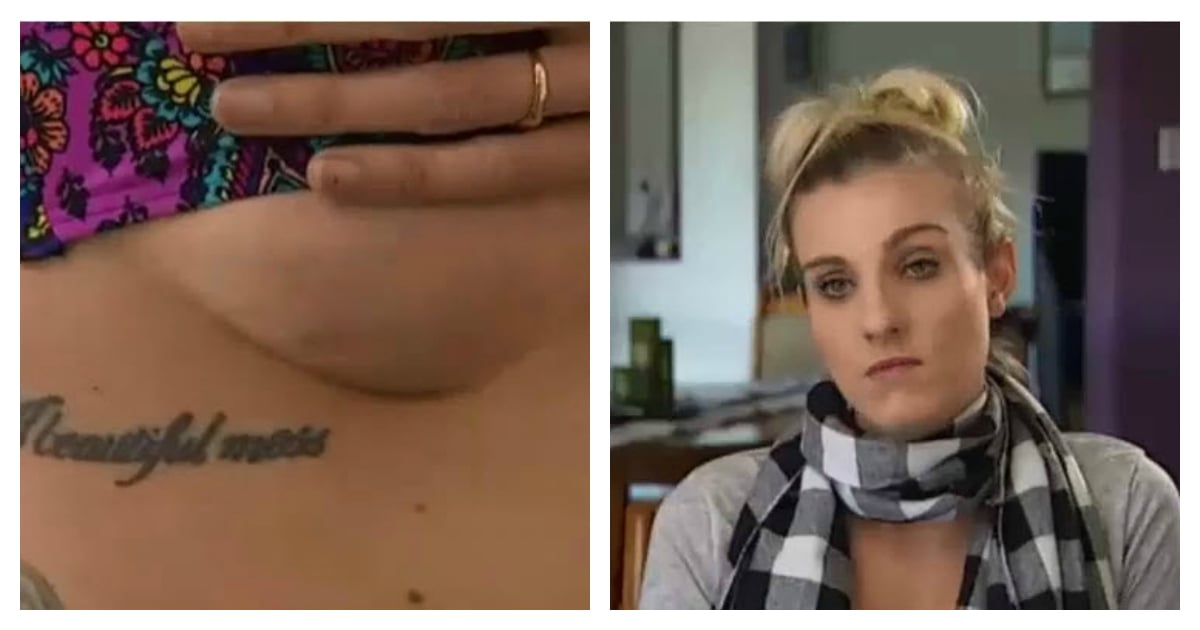 It's a familiar story. After feeding her beautiful baby girl, Kayla Cole's breasts became somewhat deflated, leaving her painfully self-conscious and cautious about her clothing choices.
But four years after expensive cosmetic surgery, the 26-year-old says she'd give anything to go back to those 'sacs of skin'.
Originally a EE cup, the Ballina based-woman's breasts had sagged to an uneven B after her first child, reports The Sun. Sick of being embarrassed about her chest, Cole obtained a $17,000 loan and enlisted the help of a Gold Coast cosmetic surgeon to get her up to an even C cup.
But the surgery failed.
Three months post-op, Cole's implants appeared uneven and had even begun to slip out of the breast pocket. When she raised this with the surgeon, they insisted that the breasts were simply still swollen and would eventually return to normal.
However, a consultation with a different surgeon identified 11 separate problems with her new breasts, including scaring and nipple sizing.
"I can see the implant ripples on both breasts, one sits lower than the other, one is firmer than the other and that's just from what I can see," she told The Sun.