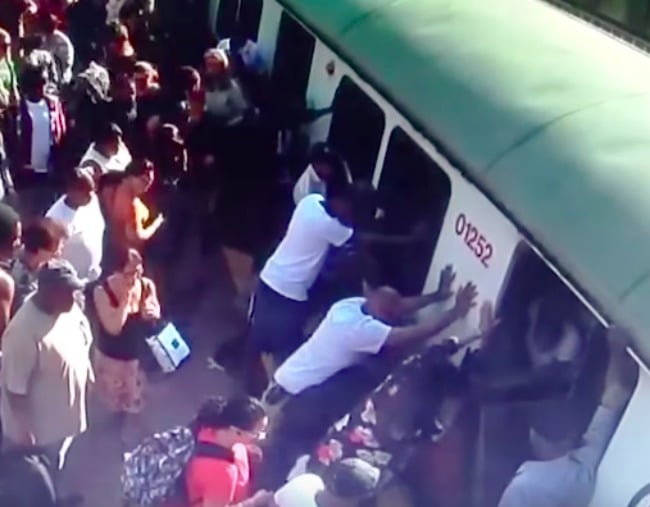 When a woman fell between the platform and the train at a Boston train station, there was only one thing on her mind – the financial implications.
Her injuries were horrific, with her thigh bone reportedly clearly visible through her skin. But the 45-year-old American woman continued to beg bystanders not to call an ambulance.
According to Boston Globe reporter Maria Cramer, who was present at the "twisted and bloody" scene, the sobbing woman begged commuters not to call emergency services, as she couldn't afford it.
"Do you know how much an ambulance costs?" the woman cried out.
"It's $3000. I can't afford that."
In a video shared by the Massachusetts Bay Transportation Authority, fellow commuters rallied around and pushed on the train car enough to pull the woman free in just a few minutes. She was then taken away by emergency services.
"When I saw her sitting on the platform, she was shaking, crying, in terrible pain and very scared about what this injury would do to her financially," Boston Globe reporter Cramer wrote on Twitter.
5/ Luckily, she apparently suffered no broken bones but the EMTs who responded said she would need surgery. When I saw her sitting on the platform, she was shaking, crying, in terrible pain and very scared about what this injury would do to her financially.

— Maria Cramer (@GlobeMCramer) July 3, 2018