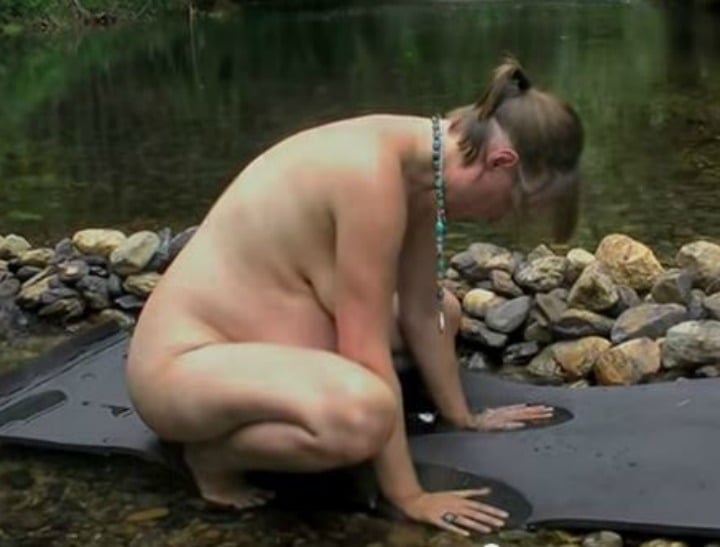 Would you choose to give birth in a cold, dark forest, miles from anywhere with a TV camera crew trailing your every move? Is this a trick question?
Just when we thought reality shows had exhausted their ideas (hello Naked and Afraid), here comes Born in the Wild.
21 ways giving birth is different to what you see in the movies.
The show follows women who have decided to shun hospitals, or any help at all, and yep, you guessed it, give birth in the wild.
US production company, Lifetime, has said in a statement that, "Born in the Wild will document the journeys of young, expectant parents who have chosen to give birth 'in the wild."
These births will be unassisted by doctors.
Have a look at the trailer, but be warned GRAPHIC CONTENT follows. (Story continues after video).