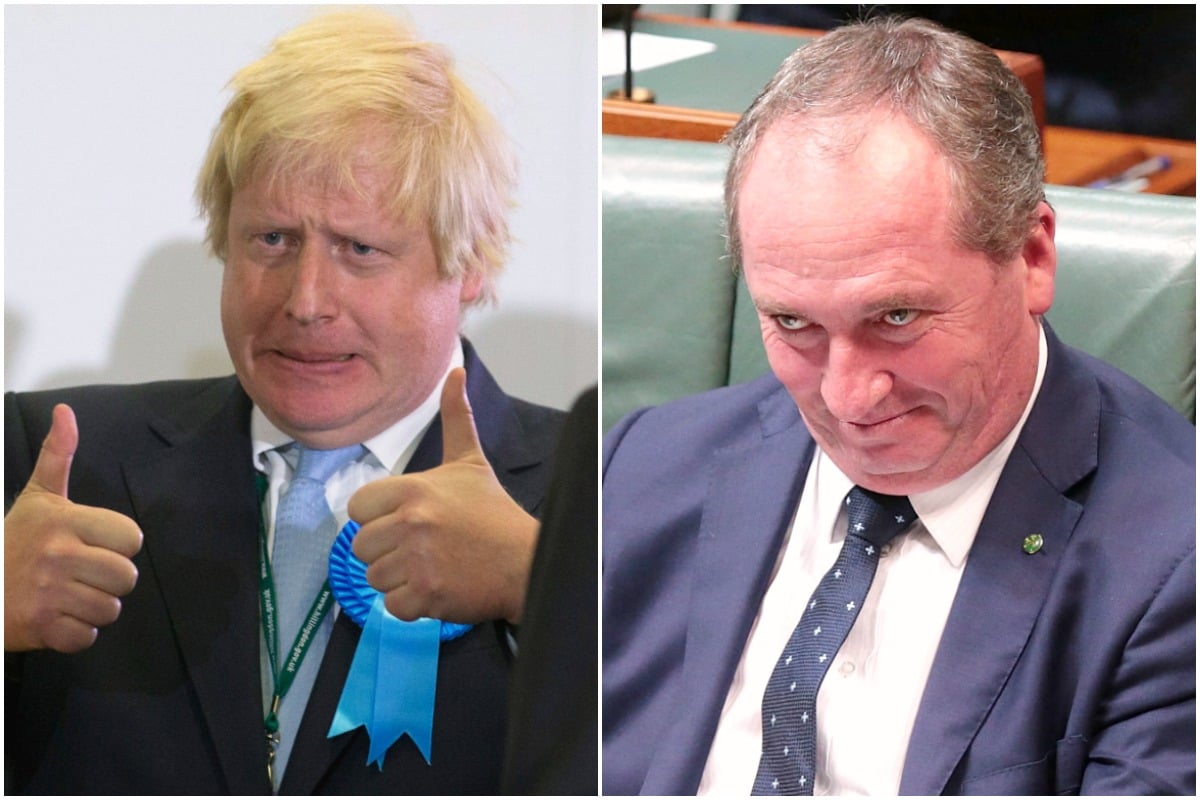 I like to imagine that Barnaby Joyce had a smile on his face when he woke up this morning and saw Boris Johnson meeting the Queen.
Because while the world is trying to dig deep to find the reason why this guy…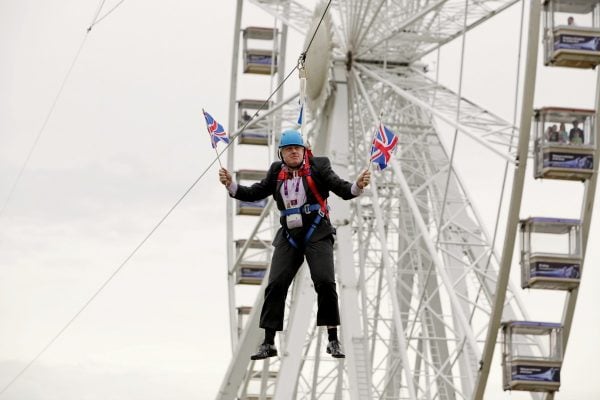 ...is now the most powerful person a country of 66-million, Joyce was thinking, "Hey, hey, I'm not dead yet".
Boris Johnson, the new Prime Minister of Great Britain, is a buffoon, but, many say, a rather calculated one. Reporters whisper that he deliberately runs his hands through his hair before every TV appearance to give himself that undone, mad-professor look. That he arrives at events appearing to be running late and disorganised and under-prepared, when really he knows exactly which long words (he went to Eton, and Oxford, don't you know) he's going to pull out to wow the crowd.
On the latest episode of Mamamia Out Loud, Mia, Holly and Jessie break down just who the new British PM is, why the world is obsessed with Bryon Bay's Murfers and why the Adam Goodes documentary is essential viewing. Post continues after audio. 
Johnson played a long game, gaining and losing prominent Cabinet positions according to his allegiances. Many say that he's played up being a bumbling 'fool' to disguise his ambition.
Which is, interesting, because here's how Independent MP Tony Windsor describes Barnaby Joyce: