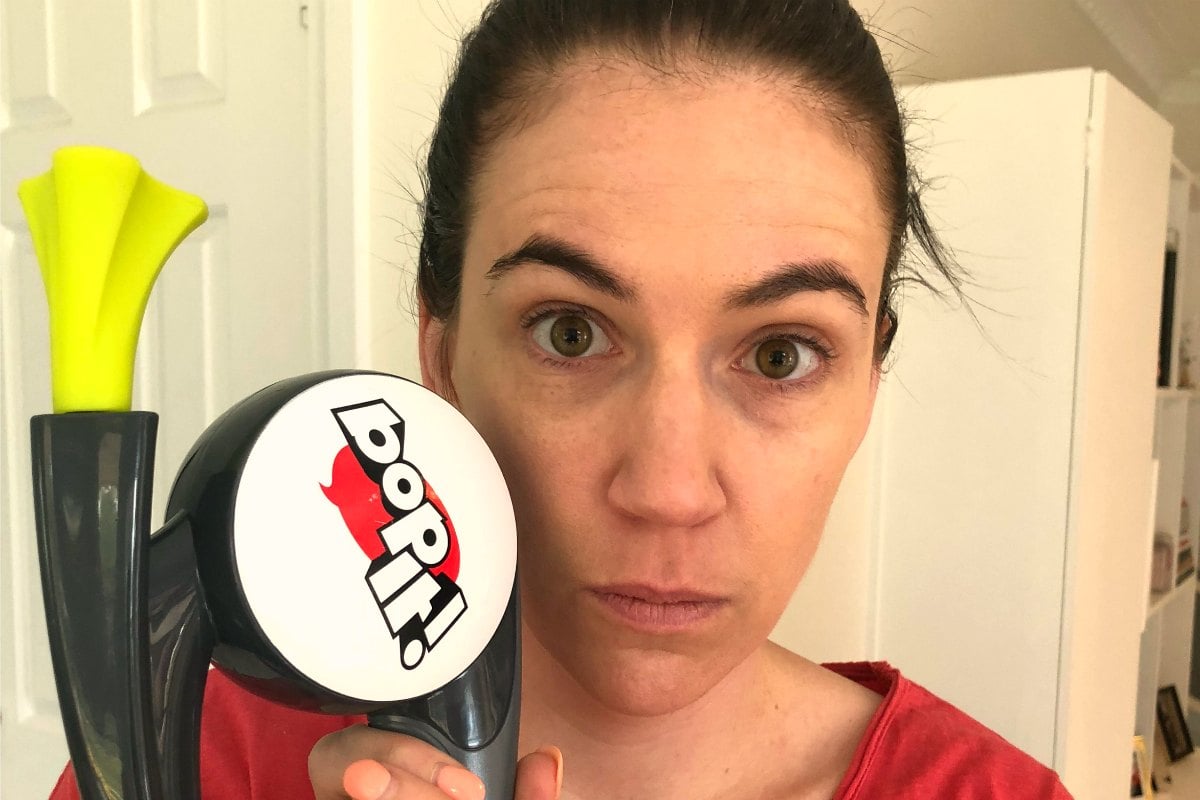 It started off harmlessly, it always does.
I mean it wasn't even meant to be for me. In fact, I didn't even like it. My dislike for it was that strong that I was reluctant to purchase the bloody thing, but I knew it would make her happy, so I did.
And you know what? It did make her happy, very happy in fact. But it wasn't long until I decided to 'give it a go', to try and understand what all the fuss was about. I am a supportive mum I thought, I want to put myself in my daughter's shoes and join in, even if it's only for her sake.
Well, this was a mistake. As Vivian in Pretty Woman would say, "Big mistake. Big. Huge."
Because this was the beginning of the end. Now I have a serious problem.
I CANNOT stop.
This is very difficult for me to actually say but here goes, *deep breath*, I am Shona and I'm addicted to Bop It.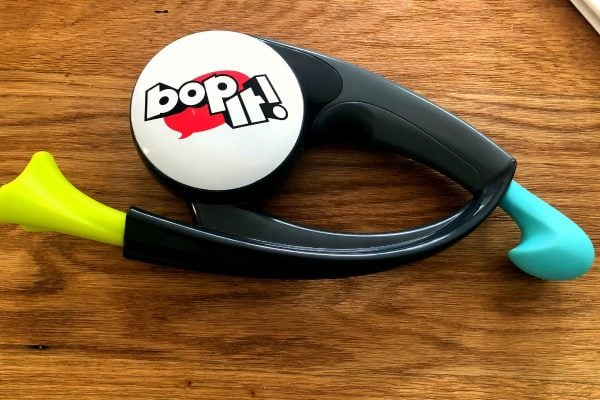 Bop It, an audio game that my six-year-old would pick up and play each time we were in a department store and thus requested for her sixth birthday has driven me to this current state of what can only be described as obsession. Yep, that's right, an audio game, a game, a toy. I am obsessed with a toy. A toy I gifted my six-year-old.
I'd love to tell you that Bop It is some sort of mind challenging game, something along the lines of Scrabble or Monopoly, even Trivial Pursuit but no it's not. Bop It simply tells you to do things and then you have to do them. That's it. A series of commands are told to you and you must follow them correctly in a certain time limit. These tasks include: 'bop it' (bop the device), 'twist it' (twist the crank), 'pull it' (pull the handle), 'cradle it' (cradle the Bop It like a baby), 'golf it' (swing it like a golf club), there is even a 'selfie it' (you get the drill).
The game is undoubtedly simple, irritatingly so. I think that's a part of its appeal, the Bop It's dangerous and alluring charm that sucks you in until you find yourself shutting yourself in a room to focus entirely on it because failing at Bop It is a new level of frustrating that I have never experienced before I picked this killer of a device up. It is something to avoid at all costs. Why?