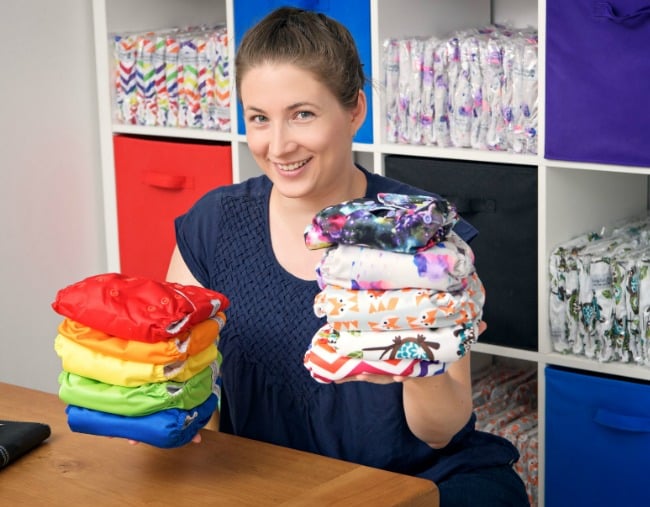 Australian parents spend an average of $56 per month on disposable nappies, according to Canstar. That's more than $2000 over three years.
New mum Jessica Franchi wants to help change that with her online business.
She explains how in an interview with Mamamia.
Tell us a bit about Booty Toots.
Booty Toots a small online store selling modern cloth nappies for babies and toddlers. Recently having had my first baby (the inspiration), I stumbled across modern cloth nappies online, and after doing some research I fell in love with the idea.
Cloth diapering can save parents thousands of dollars compared to using disposable and are reusable, eco-friendly and super cute! Using them for my son, Arlo, wasn't enough though, I really wanted to help spread the word to other parents and carers, so I created a simple, easy-to-use line of cloth nappies that I could promote locally and online.
How did you come up with the name?
Every time Arlo would break wind we referred to the sound as 'booty toots'. The name seemed fitting, considering a cloth nappy's sole purpose is to contain everything that follows those innocent little booty toots.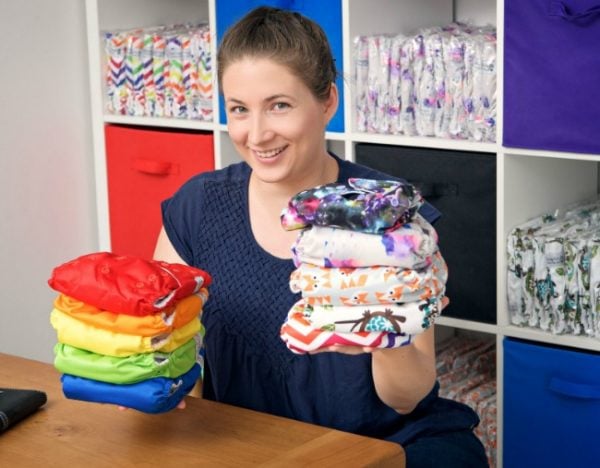 What were you doing before you went into business for yourself?
I was working full time as a retail coordinator at Officeworks. I am currently on maternity leave and using all my spare time (not that there is much while caring for a baby) to use the marketing and sales knowledge I learnt from working retail and applying it to my own project.
What made you want to start your own business?
Discovering a product that I'm passionate about and wanting to share it with other mums locally and interstate. And honestly, also a bit of boredom from being on maternity leave and a desire to give myself a challenge and set some goals.